About the Book
Title:
Best. Night. Ever. A Story Told From Seven Points of View
Cover Story: Picture This
Drinking Buddy: A Thousand Times Yes
Testosterone/Estrogen Level: Middle School
Talky Talk: An Ambitious Undertaking
Bonus Factor: Middle School Dance
Bromance Status: Just Friends Date
Cover Story: Picture This
I'm never a fan of faces on the cover, but with a cast this large, it kind of helped me keep track of who was who. And the cartoonish pictures made the adorable characters come to life.
The Deal:
It's dance night at Lynnfield Middle School and it promises to be epic. Heart Grenade, the all-girl winner of the Battle of the Bands contest, is going to perform…and it's going to be on TV! This is a night to remember.
But, as we enter the POV of seven different students, all is not well. Carmen, the lead singer, has to miss the performance because she agreed to be a bridesmaid at her cousin's wedding. Of all the crummy luck! But she finds herself sitting next to a cute boy at the 'kids' table,' so maybe the evening won't be a total wash. Genevieve, the backup singer, has been promoted to lead for the evening. She has such crippling stage fright that she's about to puke. Tess, the drummer, is furious when her arch-enemy Mariah shows up at the dance wearing the same dress…and with the same date! Ryan, on the decorating committee, has a hopeless crush on Mariah, yet finds himself forced to play wingman to Leif, the idiot who asked both Mariah and Tess to the dance. Ellie, the geeky bookworm, is over the moon that handsome, popular Kevin asked her to the dance. She's finally going to be the heroine in her own Victorian romance. Good thing Kevin isn't pulling a cruel, Carrie-esque prank on a naive girl. Ashlyn, Ellie's popular stepsister, is furious that not only is she grounded from the dance, but she has to take over nerdy Ellie's babysitting job for the evening. Well, she's going to that dance! Even if she has to take her twin eight-year-old charges with her. And finally there's Jade, who is determined to get revenge on the band. It's going to be epic.
Drinking Buddy: A Thousand Times Yes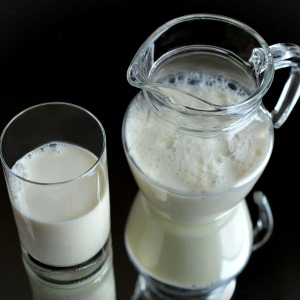 I have to say I was in love with all the characters, though I had a special place for Ryan and Ellie, the hopeless romantics. That being said, there were a lot of characters in this book. Aside from the main seven, there are friends, parents, teachers, and romantic interests that might be overwhelming to a middle grade reader. Also, some characters, mainly Ryan and Genevieve, seem to vanish from the story for large swaths of time. I might have preferred Mariah's point of view, or even Jade's mysterious and unnamed henchman.
Sometimes the characters are a bit over the top, such as Ashlyn's complete disregard for the 'brats' she has to take care of, or Jade's all-encompassing desire for revenge. And some of the rapid character development reminded me of when I would play with my Star Wars action figures as a boy and make Darth Vadar abandon the Dark Side just so he could go on a mission with Han. But that's middle school for you, friends can become enemies and vice versa in the blink of an eye.
Testosterone/Estrogen Level: Middle School
This is middle school, so the romance never progresses past the dopey smiles and hand holding stage. But it's nice to read about a more innocent age, when it was enough to know that someone maybe kind of liked you too (check this box). And there was enough excitement at the climatic band performance that I ended up reading the last few chapters in the motel bathroom after the rest of my family had gone to bed.
Talky Talk: An Ambitious Undertaking
Speaking as an author, I know it's difficult to write two points of view. Seven might be impossible. However, by using seven different authors, they managed to avoid repetitive language and keep the action flowing. The transitions are not flawless. We'd hit an exciting point in the book (Ashlyn wrecking a riding lawn mower or Ellie realizing how cruel the world can be) and then not come back to them for thirty pages. And there were spots where I felt I missed something. Ryan is slightly short with Mariah in one chapter. The next time he's on the scene, she's so angry with Ryan that she won't talk to him.
Quite frankly, I think it would be stressful to try to plot a book with one other author, let alone six, but these women did a good job of conquering an impossible task.
Bonus Factor: Middle School Dance
For most of us, middle school dances were a whole lot of awkward, with a bunch of staring, loud music, gossip, and years later your college roommate letting on that Nancy's S. was allowed to attend school dances, she just didn't want to go with you.
The kids in this book deal with sabotage, rampaging ducks, and good music. I can dig it.
Bromance Status: Just Friends Date
I'm not in love with this book, but I really liked it. And friends can dance, can't they?
Literary Matchmaking
My Future Ex-Girlfriend
For another book about an awkward middle school dance, read My Future Ex-Girlfriend by Jake Gerhardt.
The Stand-In
If you just find school dances tragic, read The Stand In by Steve Bloom.
The Breakup Artist
Philip Siegel's The Breakup Artist features another behind the scenes schemer.
FTC full disclosure: I checked this book out of the library because my daughter recommended it. I got no money though.