About the Book
Title:
Bianca Torre is Afraid of Everything
Cover Story: 90s Thriller
BFF Charm: Meh
Talky Talk: Quirky Thrills
Bonus Factors: Birding, Awesome Grownups
Anti-Bonus Factor: Clueless Parents
Relationship Status: Non-Starter
Cover Story: 90s Thriller
This cover reminds me so strongly of … something I can't place. It has definite thriller vibes, though, and the colors and title treatment scream 90s to me. I don't know if the figure is supposed to be Bianca or their love interest, but regardless, it's very compelling.
The Deal:
Bianca Torre isn't sure about anything, and they're afraid of everything. They have one friend who they only hang out with outside of school (because "popular kid" Anderson Coleman doesn't want anyone to know he's a huge anime nerd), they're undergoing a gender identity crisis (they know they're a lesbian, but female pronouns just don't fit), they love watching birds (but use their birding interest to mask the fact that they spy on their neighbors through a telescope). Oh, and they witnessed a murder and the murderer is now out to get them.
BFF Charm: Meh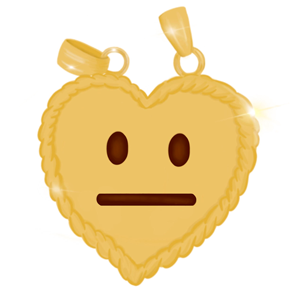 I really wanted to like Bianca. They're super deserving of love, and they certainly need a bit more support in all aspects of their life. (Thankfully, by the end of the book, they find it.) But their fears had me rolling my eyes a little—not because it's not valid to have fears, it is, 1000%—but the fears rarely felt all that real. When push came to shove, Bianca could do pretty much anything they set their mind to. I suppose that's the point, but Bianca didn't deserve pity and that's what I found myself gravitating toward.
Swoonworthy Scale: 5
Bianca has a massive crush on the only other teenager in their birding group, Elaine Yee. But they're pretty sure Elaine has no clue that they're alive, much less an interest in dating them. (Like a lot of other things, they're wrong about that.)
Talky Talk: Quirky Thrills
Bianca was a bit hard to take at times, but her voice was quite realistic, from the way she listed her various fears, rearranging them as new situations came up or something changed her perspective, to her nervousness about talking to a girl to her excitement over her passions of anime and birding.
In fact, the mere thought of it terrifies me.

Fear #13: Beautiful Women

Not that I deal with many, obviously. I'm certainly not going to find them in my bedroom, no matter how many computer ads promise that Sexy Women Nearby Want Me.
The plot of Bianca Torre is one that you might have to take with a grain of salt, however—it seems too silly to be real, but at the same time just silly enough that it could actually happen, especially with the state of the world these days. I never really felt afraid for Bianca, though, even though they were getting death threats and their house broken into. The silly overwhelms the suspense.
Bonus Factor: Birding
It's not a common hobby for a teenager to have, but Bianca's love of birds is adorable.
Bonus Factor: Awesome Grownups
Bianca's parents are clueless (more on that below), but she thankfully has a good relationship with Anderson's mother, who is amazing. She supports Bianca in ways her parents don't (largely because they're not clued in, but also because they're not paying attention), from going to a queer support group to immediately respecting Bianca's preferred pronouns. She does have previous experience with queer teens—Anderson's brother is trans—so she's a little more used to shifting her mindset, but the fact that she admits to Bianca that she continues to struggle with it but is doing her best gave me all the heart eyes.
Anti-Bonus Factor: Clueless Parents
Bianca's mom is an acting teacher/actor who consistently prods Bianca to be someone she's not, from a person who wants to be on stage to a straight, cis-gendered girl. Bianca's dad is more kind, but somewhat absent due to his job at an urgent care. I feel a bit bad for them, because Bianca doesn't even give them a chance to be better. But I suppose Bianca's closed off from them for a reason (i.e., they've never proven themselves as a truly safe space). They're not bad parents, just kind of useless ones.
Relationship Status: Non-Starter
We had fun, Book, and I'm glad you didn't die—sorry, spoiler—but I'm not sure we're a good match for anything going forward. I wish you the best, though! And hope you spot some really cool birds!
Literary Matchmaking
Spell Bound
For another non-binary character who is struggling with people respecting who they are, check out F.T. Lukens' Spell Bound.
We All Fall Down
Rose Szabo's We All Fall Down is a suspenseful book also filled with queer characters and a murder mystery.
FTC Full Disclosure: I received a copy of this book from Clarion, but got neither a private dance party with Tom Hiddleston nor money in exchange for this review. Bianca Torre is Afraid of Everything is available now.