About the Book
Title:
Blue Lily, Lily Blue (The Raven Cycle #3)
Cover Story: Edward Flowerhands
BFF Charm: Make It Rain
Talky Talk: Masterful
Bonus Factor: Jesse Dittley
Anti-Bonus Factor: Bridge Book
Relationship Status: For Better Or For Worse
Cover Story: Edward Flowerhands
I mean, come on.
The Deal:
If you haven't read The Dream Thieves, the precursor to this book, I trust that you will immediately close this browser window, because you wouldn't want to ruin an amazing series for yourself, would you? Of course you wouldn't! You're a smart person, and you make good choices.
If you're all caught up on the first two Raven Cycle books, trust that I will not spoil the third installment for you in this review. Pinky swear!
Now that the search for Glendower has expanded to include Maura, Blue and the Raven Boys are getting down to business. And by down, I mean underground. Caves are their new Cabeswater, and the ley line expert, good ole Roger Malory, has flown in to help with pinpointing the cave most likely to lead to the sleeping Welsh king. But Malory isn't the only new arrival in town, and as more and more players become entwined with Gansey's quest, the stakes are higher than they've ever been.

BFF Charm: Make It Rain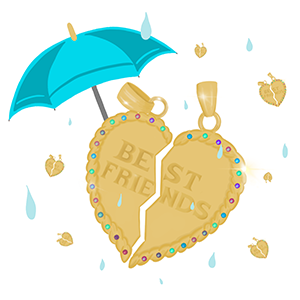 WELL DUH. If you think I would rescind my offer of bestiehood to Blue, Gansey, Adam, Ronan, and Noah, you need to check your prescriptions, because you're probably taking crazy pills.
I'm not sure how it's possible, but this book made me cherish all of them more, even—and especially—Adam. It could be the Cabeswater in his veins or it could be the fact that he's just growing up, but the boy has lost some of his anger, and in its place is a quiet thoughtfulness. It's now much easier to see why Ronan is in love with him.
Speaking of Ronan, he's no longer on center stage like he was in The Dream Thieves (which is a pity), but he's as charmingly despicable as ever. His surly demeanor is always entertaining, but it makes those rare moments when he's not surly all the more touching. And those moments in this book? They about killed me.
Noah continues to be ghost-y, Gansey continues to be Gansey (i.e. my boyfriend), and then there's Blue, who finally gets more attention in this novel. I had assumed, given the title, that this would be her book, but that's not really the case. Still, we get some quality time with her, and I savored the insight into her heart and mind. She's a tough cookie, and yet she's still a teenage girl, which means she's freaking out about her missing mother and agonizing over Gansey and straight up pissed that she has to deal with boring shizz like school when so many more important things are happening. Never has she seemed more like Frankie Banks, which is one of the highest compliments I can give to a heroine.
Honestly, I can't think of a literary crew that I've adored more than the Glendower gang. I'll let Blue sum it up for me:
"You can be just friends with people, you know," Orla said. "I think it's crazy how you're in love with all those raven boys."
PRETTY MUCH.
Swoonworthy Scale: 7
I spent the entirety of the book alternating between sighing over Blue and Gansey (do they have a couple name yet? Bansey? Gansue?) and cursing Maggie Stiefvater for ALL OF THIS TORTURE. This delicious, angst-ridden torture! While nothing quite topped that scene in The Dream Thieves for me, there's an undercurrent of tension in this installment that electrifies every interaction between our doomed lovers, and the deepening of their relationship is exhilarating in its foreboding. I mean, just try to read this without running the risk of heart palpitations:
There was something unfamiliar about him when he arrived in the Pig. Something ferocious about his eyes, some sort of bite in his faint smile. Something altogether hectic and unsettled. She stood on the ledge of his smile and looked over the edge.
SIMMER DOWN, LADY PARTS. And don't even get me started on Ronan and Adam (Adan? Ronam?).
Talky Talk: Masterful
By now, we all know that Maggie Stiefvater is a wordsmith of the highest order, wielding the English language like a sword of the truest, surest steel. She can swashbuckle you with enchanting descriptions then pierce you with the sharpest emotions, and while the action in this book is limited, the mood is turbulent, an elaborate dance of wits and passion. Every page feels decadent with dynamite dialogue and textual paintings like this:
Sometimes, Gansey forgot how much he liked school and how good he was at it. But he couldn't forget it on mornings like this one—fall fog rising out of the fields and lifting in front of the mountains, the Pig running cool and loud, Ronan climbing out of the passenger seat and knocking knuckles on the roof with teeth flashing, dewy grass misting the black toes of his shoes, bag slung over his blazer, narrow-eyed Adam bumping fists as they met on the sidewalk, boys around them laughing and calling to one another, making space for the three of them because this had been a thing for so long: Gansey-Lynch-Parrish. Mornings like this one were made for memories.
I want to wrap myself up in those words like a blanket and remain blissfully encased in Stiefvater's gorgeous, haunting, magical world. Although I fully reserve the right to make a graceful exist when shizz gets scary, because have you seen Ronan's nightmares?! Hell to the nah.
Bonus Factor: Jesse Dittley
Jesse Dittley is a gigantic dude who speaks in ALL CAPS and thinks Blue is short because she didn't eat her greens. In other words, he is GREAT.
Anti-Bonus Factor: Bridge Book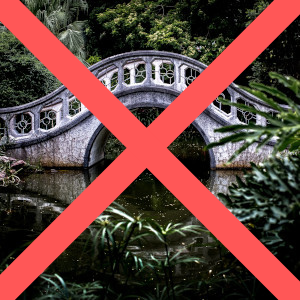 Okay, so here's where shizz gets real. While I relished the opportunity to reunite with the Scooby Raven gang, I was disappointed to discover that this is, in fact, a bridge book. NOTHING HAPPENS, Y'ALL. Seriously, with the exception of the last 20 pages, NOTHING. NADA. BUTKIS. I even went back and re-read various chapters, certain that I had missed something. Sure, there's some character development, and that obviously counts for something, but after all of the bananas insanity of The Dream Thieves, this book felt like a pleasant snooze. So much so that when major shizz takes place in the conclusion, I was too lethargic to fully process it, and the impact of what occurred barely affected me.
That's not to say that I didn't enjoy soaking up the company of these characters, and I definitely appreciated the nuances of the story. But Stiefvater, would it have killed you to give us a villain that actually made waves? Or a plot line that delivered some shock and awe?
Relationship Status: For Better Or For Worse
The Raven Cycle is an incredible companion, and I'm fully committed to it. Even after three books, I remain under its spell, although it's not as perfect as it seemed when we first fell head over heels. There's a sense of complacency in our relationship right now, but the flame of our love continues to burn brightly, and I look forward with all of my being* to our fourth rendezvous.
*Okay, with half of my being. Because the other half is dreading the fact that this series will end, and I DON'T KNOW IF I CAN HANDLE THAT YOU GUYS.
FTC Full Disclosure: I received my free review copy from Scholastic Press. This review was originally posted on Kirkus Reviews in exchange for monetary compensation, which did not affect or influence my opinions.
Shop Our The Raven Cycle Themed Merch