About the Book
Title:
Bonds of Brass (The Bloodright Trilogy #1)
Cover Story: Space Boys
BFF Charm: Heck Yes
Talky Talk: Come With Me if You Want To Live
Bonus Factor: Fanfic Tropes
Factors: Cliffhanger, Series Starter
Relationship Status: Feeling It
Cover Story: Space Boys
I do love me a good space theme, and the paintings (?) of the boys on this cover are engaging—particularly the look in the one on the left's eyes. There's a sneaky quality to it that would make me want to read this book if I hadn't already. Only one complaint: When the image is small, the boy on the right looks like a young Charlie Sheen, and it's distracting because it makes me think of Two and a Half Men, which is a terrible TV show. But that's my weird wormhole to deal with.
The Deal:
When he was 10, Ettian Nassun was orphaned thanks to a galactic war that saw his planet overtaken by the vicious Umber Empire. Now 17, Ettian's built himself back up, and has made a name for himself at an Umber military academy.
When a routine training flight leads to an assasination attempt on Ettian's roommate/best friend/possibly something more Gal Veres, and it's revealed that Gal is the heir to the leaders of the Umber Empire, Ettain's world is shaken once again. Ettian thinks he knows Gal, but can he really help the son of the people who took everything from him? Even if he's the only one who Gal can trust?
BFF Charm: Heck Yes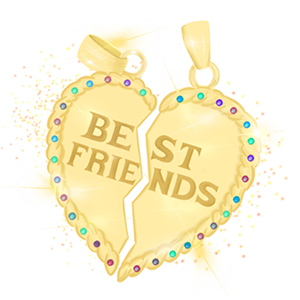 Ettian has some deep inner turmoil, even before the truth about Gal is revealed, but that's understandable; his whole world was shattered when he was young, and he spent years climbing out of the rubble toward some semblance of comfort. He's a strong, loyal, intelligent guy who wants so badly to do what's right … but he doesn't quite know what that is, which I totally get. He also seems like he'd be a really fun guy to just be around, hang out with in the cafeteria, at social nights, etc. Definitely worthy of a BFF Charm!
Swoonworthy Scale: 6
Ettian and Gal have been dancing around the "something more" between them for more than two years, but who Gal is—and who he'll eventually become—puts a serious damper on either of them wanting to take things further … even when they're on the run and there's ONLY ONE BED.
Talky Talk: Come With Me if You Want To Live
Bonds of Brass starts out in a military academy—my favorite kind of alternate boarding school—where kids are trained to become pilots, soldiers, and future leaders. But the story quickly turns into a run for your life kind of deal, which ramps up the action and heightens emotions. Skrutskie does a great job of building realistic and relatable characters who you really wish you could go on an adventure with, even when their lives are in danger. And the adventure in the book is a whole lot of fun, while also making me jealous that I'll never get to go on a space adventure of my own.
I also really enjoy the new and expansive galaxy Skrutskie created for the book, with its own unique rules and rulers. There was enough backstory/world-building to understand Ettian's situation (and his emotional plight) without making the story too dry or read too much like an actual history text.
Bonus Factor: Fanfic Tropes
Full disclosure: The reason my interest in this book was piqued is because I saw it billed as a "FinnPoe/StormPilot story," and—y'all—I love me some Finn/Poe Dameron (Star Wars) fic. After reading, I'm not exactly sure that depiction is accurate, but not in a bad way. And Skrutskie does incorporate a few of the best fic tropes, specifically the only one bed trope, to great effect.
Factor: Cliffhanger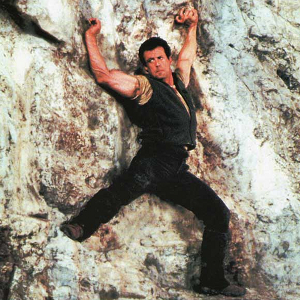 I sort of saw it coming? But I'm very curious to see how it all shakes out in future books. (I have an idea that I hope comes to pass, but it might be too fanfiction for an actual novel.)
Factor: Series Starter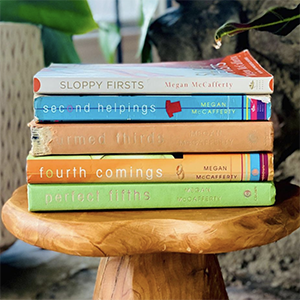 I appreciate that Skrutskie named the series The Bloodright Trilogy so we know what we're in for from the very start.
Relationship Status: Feeling It
When we matched, Book, it was because we shared some similar interests, but it turns out that we connect on a much deeper level, too. I'm excited to see where we go from here.
Literary Matchmaking
Skyward (Skyward #1)
Brandon Sanderson's Skyward series has a similar space adventure feel—with bonus aliens!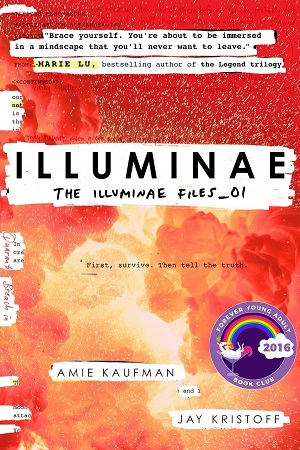 Illuminae (The Illuminae Files #1)
And then, of course, there's the quintessential space adventure series, The And then, of course, there's the quintessential space adventure series, The Illuminae Files, also by Kaufman and Kristoff.
FTC Full Disclosure: I received a copy of this book from Del Rey Books (via a Goodreads giveaway), but got neither a private dance party with Tom Hiddleston nor money in exchange for this review. Bonds of Brass is available now.