About the Book
Title:
The Boneless Mercies
Cover Story: Montell Jordan
BFF Charm: Natalie Imbruglia
Talky Talk: Is This Real Life?
Bonus Factor: Female Friendships, Retelling
Factor: Violence
Relationship Status: I'll Be Your Bard
Cover Story: Montell Jordan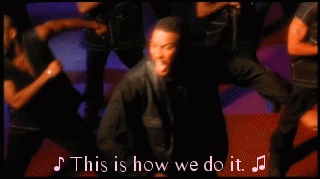 This cover is SO good. It's intriguing—The winding path! The figures holding axes and bows!—and pretty; red, gold, white, and navy is such a good color combination. Although it's not entirely accurate to the plot within, it's still a stunning cover that I'd want to face out on my shelf. It also makes me think of the fantasy adventure movies of the 80s (like Ladyhawke), an aesthetic that I totally dig.
The Deal:
Frey is a Boneless Mercy, one of a group of young women who perform mercy killings throughout the land. Together with her "sisters" Juniper, Runa, and Ovie and their companion Trigve, she travels the country looking for people who need her services. But they're all getting tired of death, and the feeling that there's more to life is growing increasingly insistent.
When they hear of a great beast terrorizing a jarldom (i.e., a kingdom of sorts), the girls decide to turn their skills to something more than killing for coin.
BFF Charm: Natalie Imbruglia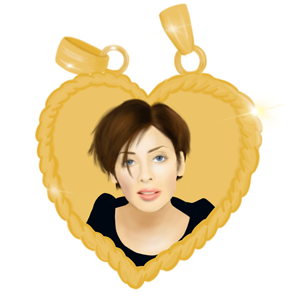 A lot of fantasy books I read and think (about the MC), "we are different and live very different lives, but I think we could become friends given the right circumstances." With Frey, however, I think our differences are too great. I can't picture myself living in her world, and as totally badass as she is, there's something about her that seems untouchable. Although she's a mercenary and killer, she's not unkind—in fact, her kindness is one of the characteristics that makes her so unique and appealing—and performs her "job" out of necessity, not out of any psychopathic tendencies or because she gets a thrill out of killing. She is fascinating and has serious depth to her personality. I'd certainly like to be her friend, but I'm pretty positive it just wouldn't work.
Swoonworthy Scale: 2
Frey and Trigve, the only boy who travels with the Mercies, have a very close connection. And then there's the attractive (and young) Jarl Roth. And then there's the other Mercies, and the Quicks, and other people they meet on their quest … But Frey's got other things on her mind.
Talky Talk: Is This Real Life?
In my review for Tucholke's Wink Poppy Midnight, I wrote: "At times I was entranced by the beauty of Tucholke's words; at others, I shuddered at just how dark the situations became. And although I feel like the characters were certainly well-written, there is a haunting quality to their personalities that made them almost otherworldly."
The same holds true for The Boneless Mercies. Tucholke throws readers into Frey's world with little preparation, and it's up to us to get our own footing as quickly as possible. The world is rich and magical, but gives a feeling like we're supposed to know more about it than we do, or than we learn. (So many interesting references to ancient battles, extinct creatures/peoples, historical events, etc.!) The plot's more focused on the Mercies' quest than world-building, and so has a quality to it that absolutely feels like a dream: it's familiar while you're in it, but upon waking/when you're finished reading, a little confusing. Regardless, The Boneless Mercies is entrancing, atmospheric, and harkens back to the epic ballads of old.
Bonus Factor: Female Friendships
Each of the Mercies has their own distinct reasons for why they joined up, and specific, unique skills, but the young women quickly became a tight-knit group. Their friendships are powerful, impressive, enviable things. They don't always agree with each other, but even when discussions turn heated, they all listen with open minds and hearts and come to compromises in the end. Their relationships with each other are the most important relationships in their lives, and it's beautiful to see this sort of female friendship take precedence in a YA novel.
Bonus Factor: Retelling
I didn't realize this while reading (because I'm a terrible English major, apparently), but The Boneless Mercies is a reimagining of Beowulf. It makes total sense now that I think about it, and even helps me better understand why Tucholke wrote it the way she did. And after reading this book, I am HERE for more badass feminist retellings of traditionally male-helmed warrior stories. (Or just more feminist warrior stories in general.)
Factor: Violence
It was never gratuitous, but there is a lot of violence in The Boneless Mercies. (As you might expect from a book about killers.) The thought behind the actions, and the characters' occasional reluctance to perform what needs to be done, is a really wonderful change from standard assassin stories, however.
Relationship Status: I'll Be Your Bard
Our time together was unusual, Book, and I'm still uncertain if we'd make a lasting pair. But I'm more than willing to sing your praises and spread the tale of your heroics far and wide.
Literary Matchmaking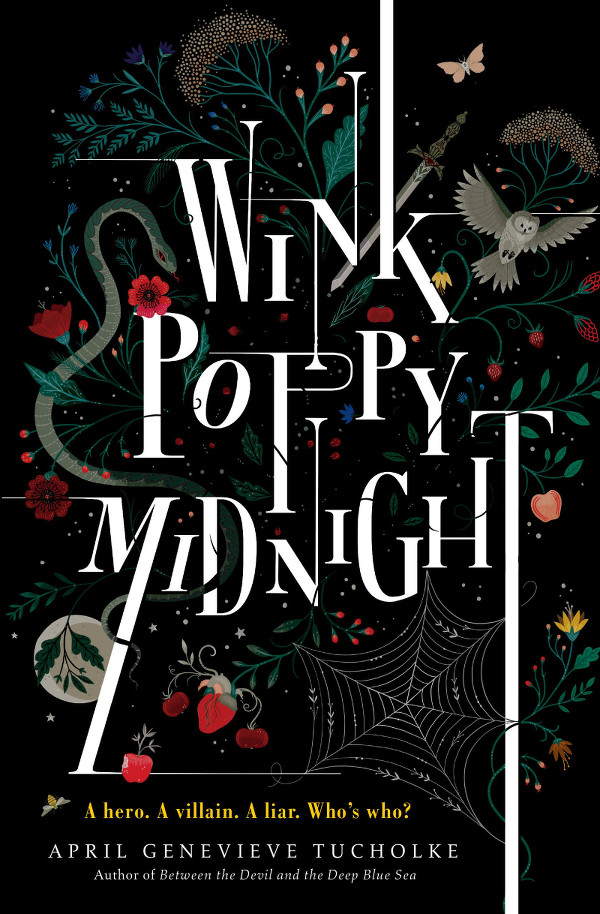 Wink Poppy Midnight
If you enjoyed Tucholke's writing and the unique atmosphere of this book, you'll likely also enjoy her Wink Poppy Midnight.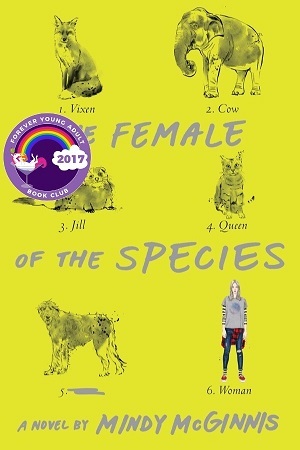 The Female of the Species
Another violent (in a meaningful way) book with a badass lady MC is The Female of the Species by Mindy McGinnis.
FTC Full Disclosure: I received a copy of this book from Farrar, Straus and Giroux, but got neither a private dance party with Tom Hiddleston nor money in exchange for this review. The Boneless Mercies is available now.
---
This review is part of The Boneless Mercies Blog Tour!
Check out the rest of the stops:
– 9/27: A Couple Reads
– 9/27: A Novel Reality
– 9/28: Swoony Boys Podcast
– 9/29: Stories & Sweeties
– 9/29: It Starts At Midnight
– 9/30: BookChelle
– 9/30: Take Me Away to a Great Read
– 10/1: Adventures of a Book Junkie
– 10/2: The Book Nut
– 10/2: Book Freak Revelations
– 10/3: Utopia State of Mind
– 10/4: Forever Young Adult (You are here!)
– 10/5: Fiction Fare
– 10/6: The Book Rat