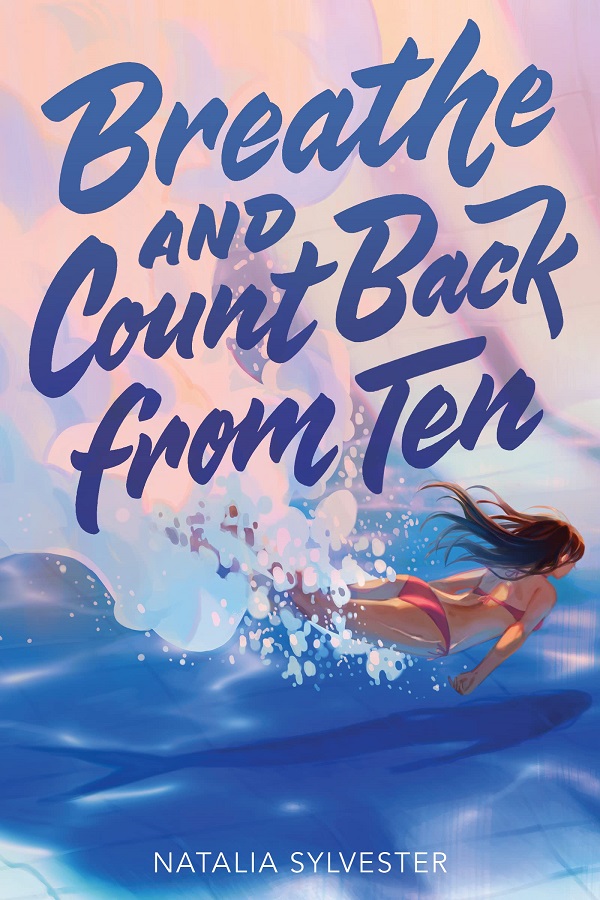 About the Book
Title:
Breathe and Count Back From Ten
Cover Story: Somewhere, Beyond the Sea
Drinking Buddy: Ice Water
MPAA Rating: R (language, sexuality, crude humor)
Talky Talk: We're All Mermaids
Bonus Factors: Hip Dysplasia
Bromance Status: Locker Room Buddy
Cover Story: Somewhere, Beyond the Sea
We don't hide Verónica's ethnic heritage as some book covers do. And I'm really jonsing for a dip in the ocean right now.
The Deal:
Verónica is just a Peruvian-American girl living in Florida. She's good at swimming but doesn't go out of her way to do it in public, as she has a lot of unattractive surgical scars. Her parents, who are legal residents but are aware of how quickly that can change, urge Verónica and her sister to do anything they can to stay under the radar.
The thing is, Verónica's small town is kind of famous for their mermaid show. Underwater dancers who wear tails and put on a beautiful performance. And Verónica thinks she just might want to audition.
But this is a young adult novel so there's no way her parents will ever allow this.
Drinking Buddy: Ice Water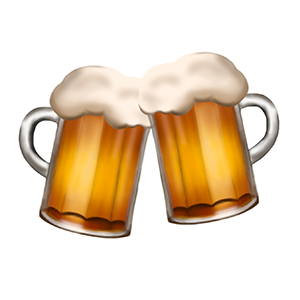 Verónica was one of those good YA characters that you sympathize with, you like, but have a hard time remembering a few weeks later. She has just about convinced herself to try out as a mermaid, but can't quite make the leap. She likes Alex, the Texan son of the new property manager, but she allows her parents to force her into a celibate existence. She knows she shouldn't be ashamed of her scars, and yet…
MPAA Rating: R (language, sexuality, crude humor)
Now a few months ago, Verónica's father caught her in the hot tub with a handsy boy. Now, every time her parents see her even talking to a guy, they lose their minds, prophesying a future where Verónica is a homeless, pregnant prostitute. Maybe not that bad, but close.
And that's one of my pet peeves in YA literature. Verónica's parents slut shame her, withhold important medical information, and try to destroy her dreams, and we're expected to be okay with that because they're immigrants. Actions that would make us detest white characters are somehow acceptable when the parents are 'ethnic'. I've read so many novels where the parents are monsters, but it's okay because they're Korean/Arabic/Jewish/Hispanic, etc. Being a jerk has no color. Verónica's parents were terrible. They also did that 'include conversations in Spanish without a translation' bit, which would be annoying for someone who doesn't speak the language.
On the other hand, her parents are immigrants. They've done everything right and are breaking no laws. But they also realize how quickly one's status may change, especially during these times. How a politician, especially in Florida, might go on an anti-immigrant crusade. Even a lost form or a typo could result in deportation. And if Verónica gets a job–a paid job–as a mermaid, performing in front of huge crowds…who knows who might notice? Her cutesy little job might have serious repercussions for her family.
Talky Talk: We're All Mermaids
Due to Verónica's medical condition, she never really fits in. Except when she's in the water. And if she could join those beautiful mermaids, with their sparkles and their tails and their pizazz, maybe, just maybe, she could be normal. No, not normal. Amazing. But she's going to have to stand up to her parents and believe in herself.
Bonus Factors: Hip Dysplasia
Verónica has hip dysplasia; her hip joint isn't formed quite right. It's taken a lot of surgery and therapy to even get her to walk normally. She still limps. She is covered with scars. And her parents aren't even being honest with her about her condition. The only time she feels free and normal is in the water.
Bromance Status: Locker Room Buddy
You're a nice person whose face I will probably forget by next month. But I'll be sure to read the next thing this author writes.
Literary Matchmaking
One Man Guy (One Man Guy #1)
One Man Guy by Michael Barakiva contains another sociopathic parent whose actions are excused because she's an immigrant.
How We Roll
Nathasha Friend's How We Roll features another hero with bad legs. Well, no legs.
Mascot
Antony John's Mascot also tackles disabilities in a funny, yet serious way.
FTC full disclosure: I got a free e-copy of this book, but no money or booze or anything.