About the Book
Title:
The Bride Test (The Kiss Quotient #2)
First Impressions: Montell Jordan
What's Your Type? Learning to love, forced intimacy, misunderstandings/miscommunication, family secrets, playing "house"
The Lean: Communication Is Sexy
We Need to Talk: So Much Heart
Was It Good For You? Um, YES
First Impressions: Montell Jordan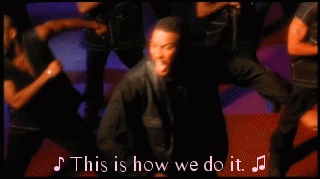 I love that cheery yellow! Making Mỹ/Esme the sole focus of the cover makes perfect sense because while this is clearly a romance, a large portion of of the book is also about Mỹ realizing her own self-worth and gaining independence. It also goes excellently well with the first book's cover. Don't you dare change a thing, cover artists!
What's Your Type?
Learning to love
Forced intimacy
Misunderstandings/miscommunication
Family secrets
Playing "house"
Dating Profile
Mỹ is a young single mother living in Vietnam, cleaning toilets to barely get by. She knows that with a little bit of schooling she could create an infinitely better life for her daughter and her mom, but a lack of resources and time make that dream feel impossible. When a happenstance opportunity to visit America presents itself in the form of a Vietnamese-American mother—who is searching for a good, traditional wife for her youngest son—Mỹ jumps at the chance to create that better life for her family, and, if she has time, possibly track down the American father she's never met. And while all of this may sound crazy, it doesn't hurt that the photo of Cô Nga's son is impossibly handsome (even if he does have sad eyes).
Yes, Khải is as gorgeous as a male model, but he's never been in a relationship, and that is just the way he likes it. His best friend/cousin died when he was a teenager and he didn't even cry at the funeral, so coupling that with the fact that he's on the autism spectrum, he will be the first to tell you that he is completely incapable of love. Sure, he cares for his family and he enjoys his job, but he'd never want to force anyone to be with him romantically if he couldn't reciprocate.
Meet Cute
When Khải learns of the proposition Cô Nga made to a random stranger he is horrified, but he's nothing if not a dutiful son, so he picks Mỹ up at the airport and holy crap. Esme (Mỹ's American name for herself) is a bombshell sex-on-a-stick, and while he doesn't believe in love, he's not immune to his hormones. Esme knew it was going to be hard to make someone fall in love with her over a single summer, but her own mother reminded her in that a proper seduction can do wonders. If she's going to stay under Khải's roof, then she's going to prove her worth in the kitchen, in the garden…and in the bedroom.
The Lean: Communication Is Sexy
Esme and Khải are so great together. He's a virgin with little experience with the female species, and she's a mixture of artful temptation and girlish innocence (it feels really wrong writing that out, because it makes her sound like a stereotypical male-fantasy sex-kitten, but please rest assured that she has excellent depth and an inner voice that make her more than a one-note character). There's the natural awkwardness of their situation—two strangers having to cohabitate—coupled with Khải's mom trying to push them together at every opportunity, AND heightened romantic situations (like all those family weddings they must attend)…whew. There's plenty of sexual tension, despite the fact that they are clearly warm for each other's forms, because the reasons for them to stay apart or be together are all valid, nuanced, and realistic. I also love a sexy romance that also thinks things like communication and conveying your desires are just as important as all the hot bits.
Dirty Talk
Khải has had blinders on when it comes to women for a long time, so when he's forced into close proximity to Esme, a lady who hates bras and apparently modeled her American wardrobe on pre-shopping spree Vivian from Pretty Woman, you know you're going to be hearing a lot of inappropriate, repressed-virgin inner dialogue. We are definitely out of YA territory, so you will be seeing lots of detail—I'd recommend a DNRIP tag for this book, albeit for very different reasons than we normally use it for. *eyebrow waggles*
One of the best/worst moments for Khải and Esme is their first time. I don't want to spoil too much, but OH, THE CRINGE. It's no one's fault, really, but you'll be dying inside for a few pages.
We Need To Talk: So Much Heart
I have been awaiting this book since I closed the back cover of The Kiss Quotient. (I may have cheered out loud when I was granted a Netgalley copy.) I'm happy to say it lived up to my sky-high expectations! Hoang has crafted another thoughtful, smart romance between two characters you don't often see in the romance genre. She's taken common tropes and made them fresh, especially when you focus on Esme's immigrant take on America and her dreams for a better future for her and her family. It brings a sense of weightiness to the romance, knowing that her daughter and her mother are home waiting for her to be successful in some shape or form (Esme has other ideas about how to stay in the U.S. outside of just marrying Khải. Always good to have a back-up plan.) Even with all that riding on her, Esme is a ray of sunshine, charming everyone she meets and offering up a wickedly great voice, like here when she first sees a picture of Khải and feels jealous of the girl who would end up with him:
"He'd make a lucky girl even luckier someday, and they'd live a long, lucky life together. She hoped they experienced food poisoning at least once. Nothing life-threatening, course. Just inconvenient—make that very inconvenient. And mildly painful. Embarrassing, too."
This is very much Esme's story, but Khải is still a well-formed character in his own right. Much of their romantic issues stem from his autism and the fact that he's never had to navigate it within a romantic relationship. How does he vocalize what he's thinking, how can they relate physically within what makes him comfortable, etc.? His personal hang-ups about if he can love were probably my least favorite part of the book, if only because it felt like it took way too long to resolve them.
As with her first book, please do not skip Hoang's Author's Note at the end. Learning that writing Esme's story helped Hoang relate better to her own immigrant mother was super touching. I kind of love that Helen Hoang seems to be gaining more insight into her own life through the process of writing both of her books than we are gaining joy out of simply reading them (and, trust, I get a LOT of joy from reading them).
Was It Good For You? Um, YES
Was there every any doubt? The Bride Test is supremely satisfying. Hoang has confirmed that the third book in this "series" is going to finally get Quan (Khải's older brother and Michael's (from the first book) best friend) the attention he deserves. If I didn't need a job I would be camped out on Helen's lawn hoping for an early copy. If you liked The Kiss Quotient in any amount whatsoever, you will love this companion novel and relish the opportunity to fall in love with Esme. Happy reading!
FTC Full Disclosure: I received my free review copy from Berkley. I received neither money nor peanut butter cups in exchange for this review. The Bride Test is available now.