About the Book
Title:
Broken Beautiful Hearts
Cover Story: Light-Up Heart
BFF Charm: Yay
Talky Talk: Lifetime For YA
Bonus Factors: Sports, The Tami Taylor Award for Amazing Motherhood
Anti-Bonus Factor: Gaslighting
Relationship Status: Casual Fan
Cover Story: Light-Up Heart
It's certainly eye-catching, to me, at least. I love the way the colors blend against the broken concrete background and how the title stands out. I'm not sure if it's overly representative of the book within, but it's serviceable.

The Deal:
Peyton's hard work has just paid off in the form of a full scholarship to UNC in a starting position on their soccer team after she graduates this year. She's bursting to tell her boyfriend, Reed, in the hopes that it will help shake him out of the weird mood swings he's been having over the last few months; surely he will be thrilled for her! But Reed's lack of enthusiasm and a missing cell phone lead Peyton to discover (one of) the sources of Reed's new aggression: he's using steroids to win the underground fights he's been participating in (the other, spoiler alert, is that he's just an utter tool-bag). Peyton's furious that he would jeopardize his MMA career and, as a fellow athlete, cannot support cheating, but their fight turns disastrous when Reed pushes her down the stairs and damages her knee.
No one, except Peyton's mom, believes Reed would ever hurt Peyton, especially her best friend and Reed's sister, Tess. Now facing an uncertain future with no friends and threats from Reed's friends and groupies, Peyton moves to the small town of Black Water, Tennessee, to stay with her uncle and football-star cousins. All she plans to do is keep her head down, work on strengthening her knee, and find a way to trust her own instincts again—but then she meets Owen, a MLD who also happens to be an MMA fighter. It's a smart move to stay as far away from him as possible…right?
BFF Charm: Yay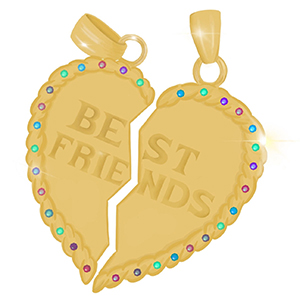 Peyton's been having a rough two years; before this thing with Reed, her Marine father was killed in action, and she's been struggling to see the upside of life. Despite that, she seems like good friend material: she's sticks up for herself and for others, tries to play matchmaker for her oblivious cousin, and still has enough room in her heart to forgive her crappy BFF for not believing that she was abused by her jerk of a boyfriend. She refuses to look like a victim, so she lies about how she injured her knee, which could make it hard to get to know the real her but I can forgive Peyton for needing to protect herself.

Swoonworthy Scale: 6
Peyton and Owen exchange a lot of intense eye contact, and there are copious descriptions of Owen's hot, sweaty, half-naked body as he works out in the ring; score! There's also actual sexy times, which are actually kinda sexy! But the book loses some Swoonworthy points for the beginning of Owen and Peyton's relationship, which leans quite heavily on instalove, and, duh, everything that happens with the stalker also known as Reed.
Also, while the theory of buff MMA fighters sounds promising, there's a scene where Peyton watches Owen at a fight…and, well, the reality of watching your crush's face get beaten to a pulp, plus the possibility of cauliflower ear (ick), just really squicks me out.
Talky Talk: Lifetime For YA
Despite the topic, this was a pretty breezy read, never delving too far into the morose. I got the impression that this would make a great Lifetime movie—it had all the markers—and I don't mean that in a bad way, but, like, one you might admit you watched that one Sunday afternoon when you should've gone to the grocery store but instead you stayed on the couch for hours in your pajamas. It's a familiar story, but has enough hope and female empowerment to make you glad you stuck it out.

Bonus Factor: Sports
I don't know that this is a huge bonus for me personally because I'm not a sports person, but it is nice to see all kinds represented in books. Peyton really loves soccer and has a healthy amount of knowledge of the fighting world. I'm also pretty sure this is the first time I've seen an MMA YA love interest.
Bonus Factor: The Tami Taylor Award for Amazing Motherhood
Peyton's mom is badass. She instantly believes her daughter (as she should) and even runs out to chase Reed away from the hospital waiting room. She doesn't take shit from anyone and manages to keep herself and Peyton together after her husband's death, and I loved her for it.
Anti-Bonus Factor: Gaslighting
You have to be the lowest, most despicable kind of person to go out of your way to try to persuade someone else that the actual facts and physical actions which occurred that both parties present witnessed, in fact, didn't. It's infuriating. *is struggling to restrain self from making any political statements right now*
Relationship Status: Casual Fan
It's not in my nature to fawn or put posters up all over my room, but if I happen to find myself at one of your fights, Book, I've give you a little cheer.

FTC Full Disclosure: I received my free review copy from Imprint. I received neither money nor peanut butter cups in exchange for this review. Broken Beautiful Hearts is available now.