Cover Story: Gimme a C!
Drinking Buddy: Harvey Wallbanger
Testosterone Estrogen Level: Nancy Drew's Bad-Ass Granddaughter
Talky Talk: Whodunnit?
Bonus Factor: Librarian
Bromance Status: The Mysterious Girl Who Loses Her Edge Once I Get to Know Her
Cover Story: Gimme a C!
Because that's what I give the cover. Giant teen face, nothing above average. The hardcover version had a better image:
Talky Talk:
Millie Ostermeyer just wants to coast through her senior year. Write for the school paper, run the school's philosophy club (she's the founder and only member), and work at the local art house theater. But the day when she discovers Coach Harvey Killdare under the bleachers with his head bashed in…well now she has a mystery on her hands. With Detective Lohser (long O) breathing down her neck, Millie rounds up the usual suspects: Chase, the handsome, mysterious new quarterback for the Honeywell Stingers. Viv, the bitch cheerleader. Mike, Viv's dumb flunky who was passed over for quarterback. The kid who nearly died from the coach's brutal training regimen. The mascot he kicked in the butt that one time. Hell, everyone had it out for the coach…even Millie's father. Now Millie must imitate her hero Nancy Drew to clear her father's name.
Drinking Buddy: Harvey Wallbanger
(what, too soon?)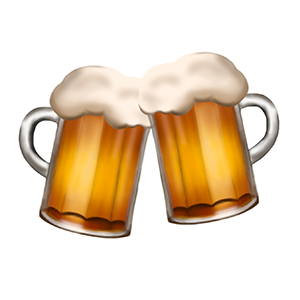 Lots of digging around in the coach's house, searching for clues (why are there tampons in this bachelor pad?). Much smolder with broody Chase (Who is this mysterious Allison he won't talk about?). Many frustrating false clues (Well, he's dead. Cross him off the list of suspects).
Millie is a fun detective, playing Fred to Chase's Velma. I wouldn't maybe want to discuss philosophy with her, but I'd sure want her on my side if I were fingered by a homicide detective.
Testosterone Estrogen Level: Nancy Drew's Bad-Ass Granddaughter
Millie loves detective Nancy Drew and imitates the 1930s/40s/50s/60s/70s/80s/90s girl detective. Unlike perfect Nancy, however, Millie wears ugly boots, quotes dead philosophers, and dreams of one day devouring the 60 ounce steak and getting her picture on the wall at Sir Loin's steakhouse…next to Coach Killdare's.
True, the only boy in her life is her gay pal Ryan (a fine example of LGBT-who-cares). But what kind of guy would go for an awkward, flat-chested weirdo like Millie?
Aside from, you know, any guy with a brain.
By the way, have you actually read Nancy Drew? My daughter got into that phase last year. Whether it's the prissy 30s version or the totally tubular to the max 80s inception, I've seen a lot better. I'd liven up these stories by reading Sophie scenes where Nancy brutally interrogates a witness.
Talky Talk: Whodunnit?
There were enough suspects to keep me wondering, but enough clues that I guessed the murderer about fifty pages before the end. People who like non-series mysteries should get a kick out of this one.
Bonus Factor: Librarian
So Millie's father is a widower. And while she's desperately trying to clear his name, she uncovers the fact that he's been secretly dating Isabel, the local librarian.
Millie cannot get over this betrayal. After years of trust, companionship, and mutual respect…she sleeps with her dad. That's not what a librarian does! How can she do that to Millie?
Yeah, for some of us, the library was a refuge, and the librarians were our pals. And Isabel was totally awesome.
Bromance Status: The Mysterious Girl Who Loses Her Edge Once I Get to Know Her
It was exciting while I didn't know who the killer was, but now…it was fun. Great memories. See ya round.
FTC Full Disclosure: I received neither money nor football tickets for writing this review.