Cover Story: Love It
BFF Charm: If She'd Have Me
Talky Talk: Très Mature
Bonus Factor: Coming of Age, Snake Oil
Relationship Status: Dear Friend
Cover Story: Love It
I actually love everything about this cover. But Valancy's blue castle isn't really a castle, so that's a little misleading, although she does dream of an actual castle in the beginning, so there's that. Truthfully, though, I probably wouldn't proudly wave this cover in the air on the train, just because people would probably think I was reading a fantasy-romance (and while I might read those, you didn't hear it from me…)
The Deal:
Valancy Stirling is 29-years old, and lives every day under the thumb of her mother and extended family. She is a plain old-maid who is the brunt of every joke, as well as the recipient of much criticism. She is downtrodden and lives in fear of everything. So when Valancy discovers she has a fatal heart condition, she is surprised to find freedom in her death sentence. She begins by saying the things she's always thought, but kept to herself. Then she decides to go work as a maid for the man everyone else treats as the town drunk, to care for his daughter who's dying of consumption after being ostracized by the community for having a baby out of wedlock. Whew! Then she falls in love and proposes to a man, and a bunch of other things that basically mean she LIVES!
BFF Charm: If She'd Have Me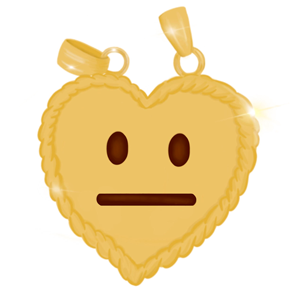 I REALLY liked Valancy, you guys. Like, I would have liked to become her good friend –in time, maybe even her best friend. But I never felt that Valancy needed me. She needed something in the beginning, sure, and there were many times that I wanted to say a few words to members of her family. But the thing is, she said them herself. Then she made her own friends, and fell in love, and had such a fantastic time living, that I honestly don't know where I'd fit in. I couldn't seem to really fold myself into her story so much as I just enjoyed being privy to it. So while I think that Valancy is truly one kick-ass chick, I might have to be content to be a neighbor or something, waiting for the sound of that old rattling car to signal her return to Muskoka.
Swoonworthy Scale: 7
Okay, you guys, Valancy falls for a mountain man with wild hair and a wilder way! And SHE proposes to him! I was a little disappointed that they didn't follow the old, 'first comes love, then comes marriage' rhyme, but when the swoon comes, it comes in a pretty terrific way.
Talky Talk: Très Mature
Now that I've finished with the Anne books, I see the stack of ARCs I should read looking forlorn in the corner. But Y'ALL! I can't seem to let go of the feeling Montgomery's books give me! She fully embraced the irreverence and feminism she only slid in sideways in some of her other books. The Blue Castle still feels cozy and homey, like all her novels, but I'm glad I saved this one to read as an adult, because I'm not sure young me would have been able to fully appreciate it.
Bonus Factor: Coming of Age
One of the things I love most about YA is the discoveries one makes as they step out from the umbrella of childhood and embrace having the power to become who they want to be. This book proves what I feel: that there is no age limit on that revelation; that we are all in the process of becoming.
Bonus Factor: Snake Oil
Redfern's Pills will cure what ails you! Have you tried their hair tonic? Even though you could see some of the 'surprises' in this book a mile away, I loved watching them unfold all the same.
Relationship Status: Dear Friend
Reading this book is like having a window on the life of someone dear and near to your heart, before you met them. While I don't feel like I lived this book's adventures with it, I was privileged to get to hear its story, as if the book was sharing its great secrets with only me.
FTC Full Disclosure: I received neither money nor cocktails for writing this review (dammit!). The Blue Castle is available now.