About the Book
Title:
Catwoman: Soulstealer (DC Icons #3)
Cover Story: That's Not Anne Hathaway
BFF Charm: Natalie Imbruglia
Talky Talk: Alternative Origin Story
Bonus Factors: Catwoman, LGBTQ+, PTSD, Social Commentary
Factor: Batwing
Relationship Status: Pals, But
Cover Story: That's Not Anne Hathaway
But they're certainly capitalizing on someone who looks like she did in the role.
I don't hate these covers, but they really could have done something much cooler with this series. Less shadowy "you don't know me, but you think you might" figures, more graphic novel-inspired art.
The Deal:
Selina Kyle would do anything for her younger sister Maggie, including put her life on the line in an underground illegal fighting club. Lucky for them both: Selina's really good at fighting. When her undefeated record catches the eye of some shadowy figures, Selina leaves Gotham City … only to return two years later to set the city to rights, even if that means undermining Batman's protégée, Batwing.
BFF Charm: Natalie Imbruglia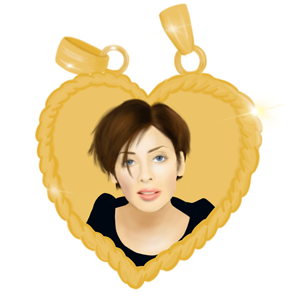 Although I don't agree with her methods most of the time, I get what Selina's set out to do, and appreciate her ride-or-die loyalty to her sister. I might go about changing Gotham for the better in a different manner, but there's no denying that she often gets results faster than those on the "right" side of the law. I'm not sure I could hang with her (especially once she pals up with a couple other of Gotham's Most Questionable), but were we both to find ourselves with very different lives, I think our personalities would mesh pretty dang well.
Swoonworthy Scale: 7
When Selina returns to Gotham, her next door neighbor is none other than one of Gotham's most eligible bachelors: Luke Fox, son of Lucius Fox, CEO of Wayne Enterprises (and friend of Batman). Luke and "Holly," Selina's vapid rich girl alter-ego, have little in common and take an immediate dislike to each other. But the more Catwoman and Batwing go head-to-head, and the more Holly and Luke show each other their true(ish) selves, the more complicated things become.
Talky Talk: Alternative Origin Story
Most of us who grew up in the Tim Burton Batman era are more familiar with the Selina Kyle who got her "powers" from being brought back to life by a bunch of cats. But Maas's Selina is a lot less paranormal; instead, she's a smart girl with a knack for gymnastics and fighting who catches the eye of a certain group known for training both heroes and villains. Maas captures her nuanced personality quite well, and the secondary characters in Catwoman: Soulstealer seem equally in-character. What I missed the most is Maas' gift for world-building and swoon, but I suppose Gotham City is well known by most, and a true swoony relationship in the book would have felt rushed and/or forced and/or unrealistic.
Bonus Factor: Catwoman
I've always liked the Catwoman character. She's labeled a villain, due to the whole cat burglary thing, but she also pretty much always does what she does for a reason, rather than just being evil. She's got layers, and the fact that she weaves across the line between hero and villain with such ease makes her super compelling.
Bonus Factor: LGBTQ+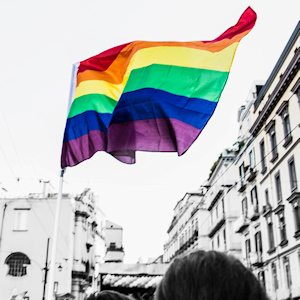 There's a certain quasi couple in Catwoman: Soulstealer that I've seen a lot of fanart for, but never realized were together in canon. They work really well together, however, so I'm all for it.
Bonus Factor: PTSD
Someone having PTSD is not a bonus factor, mind you, but a portrayal of how it can be debilitating, even to the most outwardly put-together individuals, is great to see.
Bonus Factor: Social Commentary
Comics have long been a place for social commentary, and I'm glad Maas brought that aspect into her novel. Both class and race relations are brought up in Catwoman: Soulstealer, amongst other societal issues. Selina is from the "poor" side of Gotham, while Luke was born into a wealthy family; Luke is a black man who served in the U.S. Marines. They both have a lot to "say" about the state of Gotham, and America in general. One particularly moving passage was this:
"His parents had explained to him from a young age that the world wasn't always fair, had explained how—regardless of their wealth—there was a very specific way he needed to interact with the cops. They had told him that it was for his own protection. That sometimes the police got ideas in their heads that had nothing to do with him but affected him anyway. Him and kids who looked like him."
Maas is obviously a white woman, but I applaud her for not shying away from issues that would certainly plague characters unlike herself. I think (grain of salt, natch, as I am a white woman as well, and will therefore never fully understand nor be affected by these issues) she did well with the topics, given the time/number of pages she had and the source material.
Factor: Batwing
I know nothing about the character of Batwing other than what Maas included in Catwoman: Soulstealer, so this is not an opinion with a lot of background, but … I found him boring, and actually a little incompetent? Luke Fox was a great, complex character when he wasn't being Batwing, but when he put on the suit, I couldn't help but seriously question Batman's belief that he was ready to watch over Gotham on his own.
Relationship Status: Pals, But
We had a good time together, Book, but I really don't know if I'm cut out to be a part of your world. I'm a rule-follower, and you're definitely a rule-breaker. But I don't regret anything that we did; it all worked out for the best in the end.
Literary Matchmaking
Wonder Woman: Warbringer (DC Icons #1)
The first in the DC Icons series, Wonder Woman: Warbringer, is about one of my favorite superheroes and by another of my favorite authors: Leigh Bardugo.
Renegades (Renegades #1)
Marissa Meyer's Renegades is another book (series) about a somewhat grey kind of superhero/villain.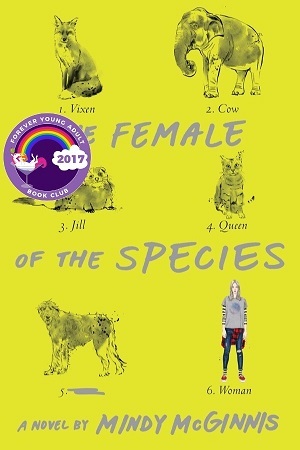 The Female of the Species
And on a totally different note, but the main character kind of reminds me of Selina Kyle (and her motivations are also sibling-related), is Mindy McGinnis's The Female of the Species.
FTC Full Disclosure: I received a copy of this book from Random House Books for Young Readers, but got neither a private dance party with Tom Hiddleston nor money in exchange for this review. Catwoman: Soulstealer is available now.