Cover Story: Cemetery-tastic
BFF Charm: Heck Yes!
Talky Talk: 2 Legit Dejar
Bonus Factors: Día de Muertos, Contrasting Families
Factor: Missing BIPOC
Relationship Status: Can I Keep You?
Cover Story: Cemetery-tastic
Not only is Liz Dresner's book design gorgeous, but it captures actual details from the book SO WELL. The illustration style also makes me desperately NEED this to be adapted as a graphic novel — like, it would be so perfect?!?!? Honestly, I'm obsessed.
The Deal:
For most brujx, their quinces means performing the ritual required to receive Lady Death's blessing and be granted their power: healing for brujas, and releasing spirits to the afterlife for brujos. Most brujx, that is, unless you're Yadriel Flores, whose quinces ceremony has been indefinitely postponed because his family has a hard time accepting a trans boy as a brujo.
Which means Yadriel does the next best thing: he secretly performs the ritual himself. Then Yadriel's going to show all the doubters that he's a real brujo by summoning the ghost of his murdered cousin, Miguel. Except someone else shows up: Julian Diaz, the resident bad boy from school. And Julian's not going anywhere until Yadriel helps him tie up some loose ends.
BFF Charm: Heck Yes!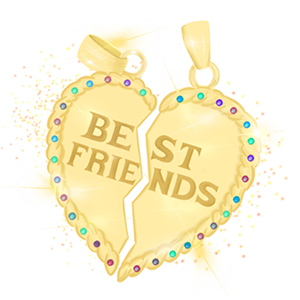 Yadriel doesn't let anyone or anything stop him from being himself, which is the kind of self love and acceptance that's admirable at any age. He's still a bit of a goody two-shoes (the amount of times he refuses to skip school for brujo business lol), but some things will always be worth the risk. And it's not like he's even asking for that much; he just wants to be treated like every other boy in his family, but somehow he's the one who always has to make concessions. Thank goodness he has his cousin Maritza in his corner, as the two of them rebel against antiquated brujx traditions together.
Swoonworthy Scale: 8
Despite Julian's high broodiness potential with his chiseled jawline and his reputation as a troublemaker, he's actually more like a human version of a golden retriever. He might be a spirit, but he's full of joie de vivre, infusing the story with plenty of heart, humour, and swoon. (I was definitely reminded of my gold standard for ghost romances aka Casper and Kat YES I KNOW THIS IS HIGH PRAISE.)
Talky Talk: 2 Legit Dejar
Cemetery Boys pulls off the impressive feat of being a bilingual page turner that works for readers both with and without familiarity with the Spanish language. Aiden Thomas avoids clunky translations that don't make sense for fluent characters, but still provides enough context to convey the gist to a non-fluent reader. I'll admit to being lazy and not looking up translations most of the time, but there were certain key moments that were DEFINITELY enhanced with knowing the exact meaning. (I CANNOT STOP SQUEEING about one line in particular. If you know, you know!)
Bonus Factor: Día de Muertos
I love when authors meld reality with a touch of fantasy. The brujx version of Día de Muertos still involves paying respects to the dearly departed, but spirits of passed brujx come back to visit the living for two days. The upcoming Día de Muertos is especially bittersweet for Yadriel, as it'll be the first time he'll see his mom again since she passed away.
Bonus Factor: Contrasting Families
Most of Yadriel's relatives are stuck somewhere between tolerating and accepting his true self; they're making an effort, but there's still A LOT of work they need to do. Meanwhile, Julian and his older brother have been on their own for years, as have the fiercely loyal friends who make up his found family.
All of these characters also demonstrate the vast diversity within the Latinx community: Yadriel's family is Cuban and Mexican while Julian's is Colombian, and there are notable supporting characters who are Haitian and Puerto Rican. Almost like, HEY, the Latinx community isn't an interchangeable monolith??? IMAGINE THAT.
Factor: Missing BIPOC
This isn't really a spoiler, since Miguel and Julian's disappearances are kind of the impetus for the rest of the book. But it's so incredibly insidious when people of colour are targeted precisely because of a lack of media attention and police resources dedicated to finding them. Worse yet when they're also kids who don't have reliable housing, so they're just assumed to be runaways or criminals — as if, even if true, that justifies not caring about their safety or their lives. Yet another way that our society — all of us — has let these kids down time and time again.
(The reason why this isn't an anti-bonus factor is because I treat those as reasons why I wouldn't want to read a book, not just "This thing is bad". I actually didn't realize that I don't use anti-bonus factors that often!)
Relationship Status: Can I Keep You?
This book invited me into its spellbinding world, and I was immediately charmed — even well before I was bewitched* by the romance. My time with these characters might be as limited as that of spirits roaming the mortal realm, but at least our love will always live on in rereads.
* Seriously, how many pop culture references can I squeeze in? The limit does not exist!
Literary Matchmaking
FTC Full Disclosure: I received my free review copy from Swoon Reads. I received neither money nor gelato for writing this review (dammit!). Cemetery Boys is available now.