Cover Story: Accurate
BFF Charm: Big Sister
Talky Talk: Talk It Out
Bonus Factor: Mysterious Loner Dude, Kickass Grams
Factor: Small Towns
Relationship Status: Keep It Casual
Cover Story: Accurate
I'm liking that all of Jenn Bennett's covers have a similar, realistic-looking "moment in the story" vibe. At this point it gets bonus points for simply not being cartoony, but also extra props for accurately depicting the Revolutionary-era, seaside-town streetscape that I was picturing in my head for Beauty, Rhode Island.
The Deal:
The last time Josie was in her hometown of Beauty, she was twelve years old and being dragged from her bed in her pajamas by her mother so they could skip town. Five years and seven moves later, Josie and her mother are back with an agreement: they'll work Josie's grandmother's book store for a year while she's in Nepal, let Josie finish high school in one spot, and then they move to Florida. But Josie also has a secret agreement with herself: to get an internship at a local magazine for photography, build up her portfolio, then move out to LA with her world-famous photographer father and his new family.
There are memories around every corner of their quaint, touristy small town, but the biggest waits right across the street at the boatyard: Lucky Karras, Josie's former best friend and resident MLD hottie. When the two are caught in a compromising situation (involving vandalism; get your mind out of the gutter), Josie finds herself inextricably linked to the one person she didn't plan on speaking to ever again.
BFF Charm: Big Sister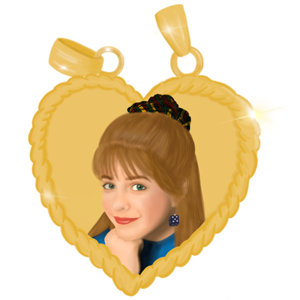 I felt for Josie, as her formative years were quite unstable. She clings to the idea of her absentee father, and as an Old I wanted to be like, GIRL, if he loved you he would BE there for you, but I had to remind myself that Josie still has youthful optimism and may have been more sheltered than I was. Her ability to avoid making decisions or avoid conflict could be annoying, but only because I recognized myself sometimes as teen (super brave I was not). She's got her slightly older cousin around, but she was ALSO making poor (dating) decisions, so, honestly, instead of being Josie's BFF, I felt what she needed more was a solid big sister to explain the world to her.
Swoonworthy Scale: 8
Lucky is supposed to be big and hulking, but with his sharp features, shaggy black hair, and keen gaze, my mind went to Timothée Chalamet and that's where it stuck. Lucky was in the hospital badly injured when Josie left five years ago, so they've got some leftover friendship stuff to work out, but neither is willing to make the first move. That means there's lots of staring and brooding, which you know I'm here for. I really enjoyed the way Lucky and Josie's relationship unfolded; having that "childhood BFFs" history already in place meant that nothing felt too instalovey to me. We've said it before, but: Jenn Bennett knows her romance!
Talky Talk: Talk It Out
You know that "Now kiss!" meme? That was me and the characters in this book, except I was constantly yelling "Just talk already!" Jenn Bennett is great at these slice-of-life contemporaries with realistic, imperfect characters, immersive settings, and believable conflict. The communication issues, especially between Josie and her mother, were perfectly plausible, which is probably what made it especially frustrating. You could see every way Josie's mother's lack of transparency influenced Josie's own (lack of) healthy communication skills. Bennett didn't leave me hanging, but that frustration persisted until almost the end of the book, and that kept Chasing Lucky from taking the top spot as my favorite Jenn Bennett book.
Bonus Factor: Mysterious Loner Dudes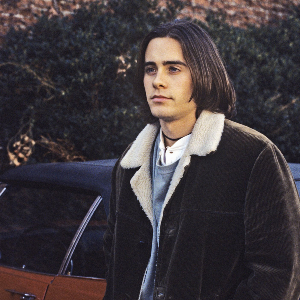 Lucky is the epitome of the effortlessly cool guy who keeps to himself so everyone forms opinions about him based on surface-level interactions. But once you get to know him he's wicked smart, great with his hands, has an amazing family, and he's a feminist. If you don't put a ring on it, Josie, I WILL.
Bonus Factor: Kickass Grams
Josie's grandma is more of a ghostly presence throughout the story since she's not physically present, and the picture painted is of a complicated, imperfect woman like all the Saint-Martins. She's definitely…brash; however, when she does show up, she gets shizz done. Also she's been running the family bookstore for decades on her own and exerts a certain influence over prominent people in town. I feel like that alone deserves a shout-out.
Factor: Small Towns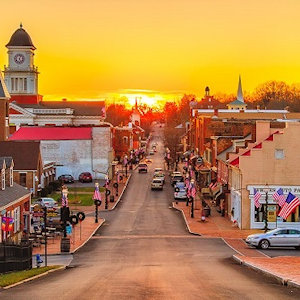 There's great things about small towns, especially touristy ones like Beauty with its competing clam shacks, yacht parties, and quaint coffee shops on old ships. But there's also rich a-holes who own everything and get whatever they want, and actual bad boys who think they can get away with anything because of daddy's money and influence…
Relationship Status: Let's Keep It Casual
You've got a lot of qualities that I enjoy, Book, but I'm not really looking for anything super serious right now. It also seems you've got some communication issues to work through. Why don't we keep it light and breezy until we know each other better?
Literary Matchmaking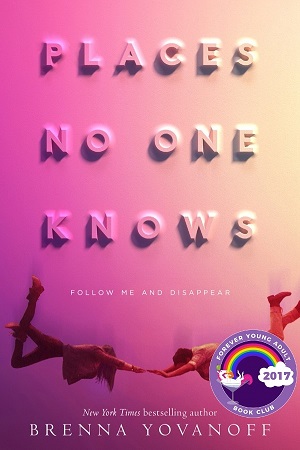 Places No One Knows
If you're looking for a more forceful protagonist with an equally great Swoonworthy relationship, check out Brenna Yovanoff's Places No One Knows.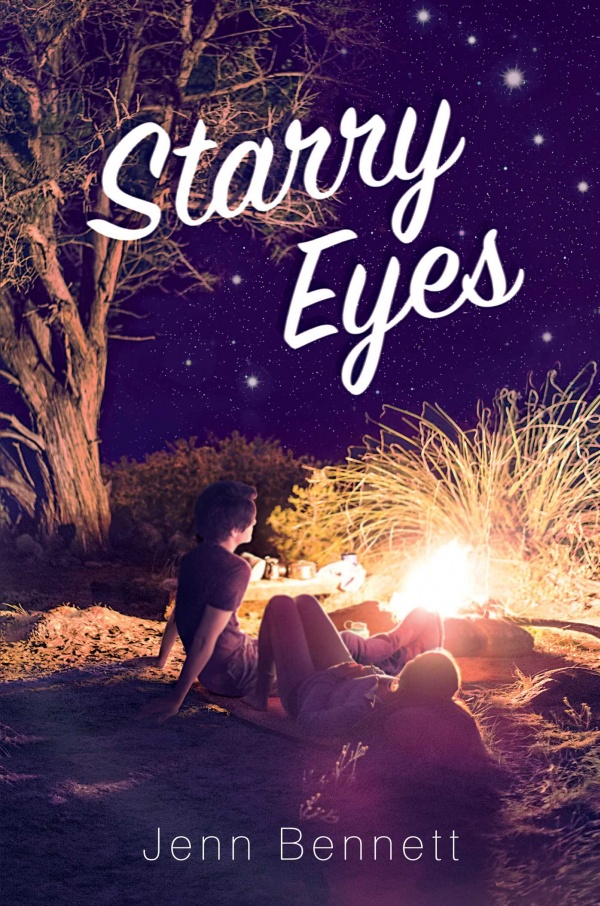 Starry Eyes
Jenn Bennett's Starry Eyes also features a couple who start off as BFFs who need to reconnect, but with more forced proximity as they get lost in the wilderness.
Call It What You Want
Another contemporary fave of mine who excels at excellent love interests is Brigid Kemmerer. Call It What You Want features more serious plot beats with swoony elements.
FTC Full Disclosure: I purchased my own copy of this book. I received neither money nor peanut butter cups in exchange for this review. Chasing Lucky is available now.