About the Book
Title:
Check, Please! Book 1: #Hockey (Check, Please! #1-2)
Cover Story: "Is That a Pie?!"
BFF Charm: Yay!
Talky Talk: 'Swawesome
Arty Art: Beaut (And Also Adorbs)
Bonus Factors: Hockey, Healthy Male Friendships
Relationship Status: Wheel, Snipe, Celly
Cover Story: "Is That a Pie?!"
True story: one of my book club friends was super skeptical that we'd be reading a hockey book, until…
Anyway, the cover's a perfect representation of the story. Yes, there's hockey, but there's also pie and overall CUTE.
The Deal:
Eric "Bitty" Bittle just arrived at Samwell University as a freshman on the hockey team. While his passion for baking might help him make friends off the ice, he's hopeless when it comes to the physicality of the sport — which, y'know, is kind of important for hockey. Can Bitty get over his aversion to checking and in the good graces of broody team captain, Jack?
BFF Charm: Yay!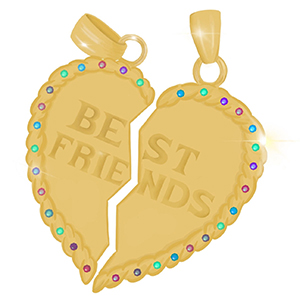 Pies have a habit of just appearing wherever Bitty goes, so OF COURSE I'd befriend him so fast! When he's not feeding me pies, he can dazzle me with stories from his junior figure skating champion days. He's also cheerful and effusive, but not in a cloying way. Plus, Bitty being a vlogger can only help in maintaining a virtual friendship. 10/10 would hit like and subscribe!
Swoonworthy Scale: 4
Romance isn't much of a factor for most of the book, since it's hard for Bitty to date when he's still in the closet. The swoon is more of a slow burn that picks up in his sophomore year.
Talky Talk: 'Swawesome
Many of the chapters (or episodes, in their original webcomic form) are framed as Bitty's vlog entries, which is a neat storytelling device to provide exposition and get inside Bitty's head. The chapters themselves are short and sweet, landing punchlines like Bitty lands axel jumps. And as someone who's surrounded by hockey culture and hockey-isms, I feel those aspects are pretty spot-on.
Arty Art: Beaut (And Also Adorbs)
The extremely cute illustrations are a perfect complement to the often cuss-filled dialogue; they balance each other out so well. The characters are as lively and animated as their personalities, and each panel is feast for the eyes, even without any assistance from Bitty's pastries.
I also loved that the artwork style was completely different for the chapter about Jack's backstory, to visually differentiate it from the rest of the comics.
Bonus Factor: Hockey
Maybe I've just fully lost my mind to pandemic madness ("maybe", lol), but I can practically hear the skates ripping across the ice during the hockey scenes. The foreword about how Ngozi Ukazu got into hockey is incredibly cute, and her love of the game really shines through in the story.
Bonus Factor: Healthy Male Friendships
The characters exist in a very bro-y environment in which the reader doesn't actually see them interact with very many women (one of the few instances doesn't make a great initial impression), but at least there's minimal toxic masculinity amongst each other — and especially none towards Bitty (MUST PROTECC AT ALL COSTS). Also, Ransom and Holster are obviously BroTP.
Relationship Status: Wheel, Snipe, Celly
Bitty and the team have the skills to pay the bills. I loved their comraderie, and of course the little bit of swoon never hurts. I'd follow them all the way to the big show (or at least the rest of the comics).
Literary Matchmaking
Spinning
For a different kind of skating, Tillie Walden's Spinning is another graphic novel with an LGBTQ protagonist.
Bittersweet
Sarah Ockler's Bittersweet also has both hockey AND baked goods.
FTC Full Disclosure: I received my free review copy from First Second. I received neither money nor gelato for writing this review (dammit!). Check, Please! Book 1: #Hockey is available now.