About the Book
Title:
Check, Please! Book 2: Sticks & Scones (Check, Please! #3-4)
Cover Story: O Captain! My Captain!
BFF Charm: Let Me Love You
Swoonworthy Scale: 15 + 1 = <3
Talky Talk: Pour Some Honey on Me
Arty Art: 'Swawesome
Bonus Factors: Queer Athletes, Graduation
Relationship Status: Season Ticket Holder
Spoiler alert: This is the sequel to Check, Please! Book 1: #Hockey, which I will spoil the shizz out of early and often. If you haven't read it, come back after you do or proceed at your own discretion!
Cover Story: O Captain! My Captain!
Based on this series' covers, I really love that Samwell Men's Hockey fans just bring signs of pies to the arena. The celebratory vibe here is extremely appropriate, and I love that there's almost a complete turnover of supporting characters who are on the cover from the first one. (Except for POOR LARDO, who never made it onto either.) However, this cover's technically spoiler-y since Bitty's wearing the "C", but then again, it's not like anybody else in his graduating class would have been captain anyway. Also, can we talk about how the title is a punny work of art?!?!? (Sticks because hockey sticks! And there really are scones in the book!)
The Deal:
Bitty's adventures continue on in his junior year at Samwell, only now he's got a boyfriend (!!!), thanks to THAT KISS after Jack's graduation. Even though Bitty is completely heart-eyes about Jack and vice versa, they have to keep their relationship on the DL for the sake of Jack's career as a professional hockey player. But is this sacrifice really worth it if they can't openly share their lives with each other?
BFF Charm: Let Me Love You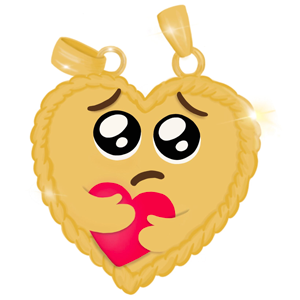 Bitty's still his usual sunny self, but he's going through A LOT this time around. He can't even bask in the honeymoon stage of his new relationship, since he has to downplay Jack's importance to him in public and he still hasn't come out to his parents. As Bitty gains more responsibility on the team, he has to learn how to become a good leader in his own way. Most of all, he also has to figure out what he wants to do with his, like, LIFE?!??! If Bitty's first two years at Samwell were about finding his people, his last two are about finding himself. Self-discovery is rarely an easy journey, so I wholeheartedly support Bitty in this rewarding and worthwhile endeavour.
Swoonworthy Scale: 15 + 1 = <3
Even though Jack's hockey team is only a short drive from Samwell, he and Bitty effectively have a long distance relationship given how often he's on the road. That alone would be hard for any new romance, but keeping it a secret is what's really causing turmoil. Hiding your boyfriend's existence from the world, referring to him as only your friend — or worse, having someone else do that despite them being fully aware of the truth — Bitty and Jack's relationship is certainly put to the test. Fortunately, they have couply cuteness on their side! (Of course, that swoonworthy sum consists of Bitty and Jack's jersey numbers. But if you insist on an actual number, you can add up all the individual digits.)
I'd be remiss if I didn't also shout out Shitty and Lardo! I had wondered if the hints from Book 1 would be addressed, and apparently all I needed was a little patience.
Talky Talk: Pour Some Honey on Me
The most notable diference in the dialogue from the first book is how often 'honey' and other terms of endearment are used. (Understandable, since we're seeing a lot of Bitty and Jack's relationship, but you could play a mini drinking game based on 'honey' alone.)
The downside of these graphic novels being so easy to breeze through is that THERE ARE NO MORE. (I suppose I could have paced myself to savour them, but let's be realistic here.) I also wish we could have gotten to know some of the later additions as well as we have with Bitty's original teammates, but that also seems highly difficult to do with a supporting cast that only got bigger and bigger.
Arty Art: 'Swawesome
With a second team to follow now that Jack plays in the pros*, there's even MOAR!!! HOCKEY!!! The action scenes are simply sublime, full of drama and suspense, often even wordlessly summarizing entire games. (Episode 24 of Senior Year is particularly exquisite.) I also love how Ngozi Ukazu visually incorporates elements like social media, newspaper articles, and even phone notifications into the story. Not only do these make this world feel more lived in, but they move the plot along in a creative and efficient way. Basically, a master class in "show, don't tell".
* Most of the NHL teams in the book are fictional (Las Vegas Aces, Providence Falconers, Seattle Schooners), so I'm super curious as to why the only real ones that made it in are the San Jose Sharks (Chowder's fave) and the Montreal Canadiens (Jack's dad's team).
Bonus Factor: Queer Athletes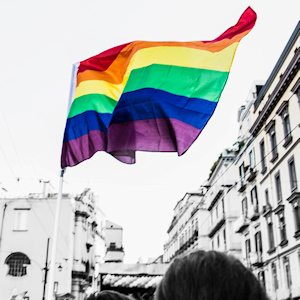 Despite a bit of homphobic trash talk on the ice, the hockey world's reaction to gay players coming out is generally positive and definitely more favourable than the reality probably deserves. (The first openly gay men's pro hockey player only came out in 2016, which is around the time that Check, Please was written.) I liken this overwhelmingly accepting and inclusive attitude towards the LGBTQ+ community to that of Schitt's Creek, in that it might not be entirely realistic but it's more aspirational.
Bonus Factor: Graduation
The Samwell men's hockey team is a bit of a revolving door, with players joining and leaving every year; such is the circle of life in college sports. Throughout Bitty's time at Samwell, everyone we've known since the start of the series graduates at some point, each having to forge their own path after leaving the safety and comfort of the Haus.
Relationship Status: Season Ticket Holder
I was already cheering for this team after the first book, but this one solidified my status as a fan. This series was a fun ride with a conclusion as sweet and satisfying as I'd imagine Bitty's maple sugar crusted apple pie would be. (DROP THE RECIPE, BITS.)
Literary Matchmaking
Red, White & Royal Blue
For another high stakes secret gay romance, check out Red, White & Royal Blue by Casey McQuiston.
Check, Please! Book 2: Sticks & Scones (Check, Please! #3-4)
Let me tell y'all, I had a heck of a time trying to find a YA-ish book about a college-aged gay protagonist. (If you have a rec, please let me know in the comments!) However, I did stumble upon The Avant-Guards by Carly Usdin and Noah Hayes, which is graphic novel about a (terrible) women's basketball team at a liberal arts college.
FTC Full Disclosure: I received my free review copy from my local library. I received neither money nor gelato for writing this review (dammit!). Check, Please! Book 2: Sticks & Scones is available now.