About the Book
Title:
Cards on the Table (Hercule Poirot #14)
Cover Story: Super Literal
BFF Charm: Yay!
Talky Talk: Sit Up And Pay Attention
Bonus Factors: Cocktails!
Relationship Status: Together Forever
Cover Story: Super Literal
Um, yeah. So there's cards, see? And they're on a table. So, uh, yeah. That pretty much sums it all up. Oh wait, there's a murder? Crazy!
The Deal:
If you like the idea of four detectives and four possible murderers meeting for dinner and a game of cards, then this book is definitely for you (how awesome does this plot sound already?). The bizarre host of this little get together, Mr. Shaitana, sits out on the bridge game in the room with our potential ne'er-do-wells, and at the end of the evening he is discovered dead in his chair. Lucky for us (and unlucky for our murderer), Hercule Poirot is one of the detectives partaking in this strange evening. How is he to discover which of the four in that room did the deed?
BFF Charm: Yay!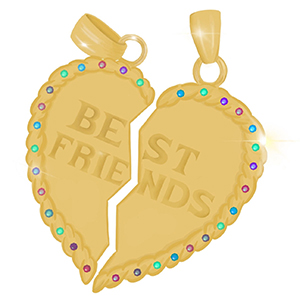 This book has a hilarious twist; one of the four detectives is actually a female crime novelist who cannot stop complaining about how much her fictional foreign detective drives her nuts. I hope, and it certainly seems like, Christie got a lot off her chest. She definitely doesn't kill Poirot off like Conan Doyle did to Sherlock Holmes once he tired of him. I enjoyed this aspect of the book a lot, and it is especially fun since this is a Poirot mystery.
Swoonworthy Scale: 1
One of our suspects, Major Despard, seems to be keen on one of the other suspects, Anne Meredith, post-murder. Or he likes her roommate– it's a little unclear, but not a nail-biter. After all, maybe one of them is the killer!
Talky Talk: Sit Up And Pay Attention
This book has the bonus of a twist ending that I totally didn't expect. Just when you think Poirot is unmasking the murderer, and you think maybe you have figured it out as well, all of the sudden you find out that it's someone else completely! I love that no matter how much Christie I read, the writing continues to surprise and be enjoyable.
Bonus Factor: Cocktails!
Since Mr. Shaitana is such a weirdo foreigner, I wanted to enjoy a drink from another country as well. I decided to share with you my take on the classic Italian spritz. To make this cocktail, you will need:
2 oz. Averna (not Aperol, like most spritzes. Averna is a little sweeter)
1 oz. club soda
1 oz. prosecco
A dash of orange juice
Put all in a chilled glass, then add ice. I even added a little extra Prosecco on the top for some more bubbles. I hope you enjoy this Averna Spritz! Drink it while you play cards, though, and you may end up losing quite a bit of money…
Relationship Status: Together Forever
I would definitely go back to this book again; it was a fun time. Let's do this again in the future!
FTC Full Disclosure: I received neither money nor cocktails for writing this review (dammit!). Cards on the Table is available now.
---
About the Contributor:
Jill Brumer has been reading murder mysteries since she was old enough to wrap her hands around a Nancy Drew book. She can be found most days in Houston sewing or teaching others to sew.