About the Book
Title:
Death On The Nile (Hercule Poirot #17)
Cover Story: Sort of Accurate
BFF Charm: Yay!
Talky Talk: Sit Up And Pay Attention
Bonus Factors: Cocktails!
Relationship Status: Just a Fling
Cover Story: Sort of Accurate
Well, we are in a foreign country for this one, so I suppose someone should be wearing a funny hat. And there is a beautiful woman who gets shot while she sleeps, so all things considered, this cover's actually not that bad.
The Deal:
You guys, Linnet Ridgeway is the bomb. She's young, beautiful, smart, AND stinkin' rich. Men fall all over themselves to be near her, and she buys old properties to fix them up (which I love). There's just one (one? maybe more than one) problem. Everything she sees that she wants, she assumes it can be hers. She even goes so far as to steal her best friend's fiancé. Yep, she marries penniless but handsome Simon Doyle quite unexpectedly, stealing him away from Jacqueline Bellfort. The funny thing is, Jacqueline doesn't forgive and forget, Oh no. She shows up on their honeymoon in Egypt, talking about her love for Simon and her hatred of Linnet. In case you can't guess what happens next, Linnet ends up being shot through the head while sleeping on this Nile River cruise. Lucky for all, Hercule Poirot just happens to be on board as well!
BFF Charm: Yay!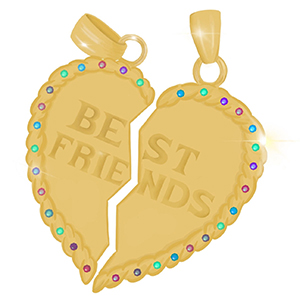 Exotic locales, love gone wrong, all overshadowed by statues from thousands of years ago? And Hercule Poirot is there? Um, yes please.
Swoonworthy Scale: 3
Jacqueline loves Simon with a love so powerful, it leads her to do some crazy things. And I kind of dig that about her. I mean, she's so upset and rage-filled, she books the same exact journey as our new lovers, and follows them relentlessly, even when they try to change plans to avoid her. It's a pretty intense situation, and I like Hercule Poirot, with his age and wisdom, basically telling her she needs to chill out. It's fun to watch the situation bubble up until it's out of control.
Talky Talk: Sit Up And Pay Attention
OK, so I read one of these novels every few weeks, so maybe I'm just catching on to some tricks Ms. Christie likes to use, but I almost totally figured this one out. ALMOST. There are a lot of crimes that happen on this ship, including jewelry theft and two more murders, but overall, Yes, I had the main idea right. That's not to say this wasn't a fun read, and in fact, I really felt like I had a horse in this race, since I wanted to see if I was really clever enough to have solved it. That being said, if you pay attention, I think this story is one you may be able to deduce all on your own.
Bonus Factor: Cocktails!
It's been unseasonably cold here, lately, considering Spring is nearly here. Reading this book did have me wishing for warmer climates, much like our Nile travelers. To warm myself up, since I can't just go off on a tropical cruise, I thought I would sip the classic Hot Toddy while I read. Here's what you need to make yours:
Boiling water
2 tsp sugar
1/4 oz lemon juice
2 oz bourbon
A lemon coin, if you're fancy
Heat your water to boiling, them pour some into a mug to warm it up. After your mug is warm, discard that water and put some fresh hot water in. Add your sugar and stir until dissolved. Add your lemon juice and whiskey, and give it a good stir. Add your lemon coin to the drink and you've got a tasty drink to keep you warm at night!
Relationship Status: Just a Fling
While I did enjoy this book, I felt like the body count rising every few chapters was a little hard to believe. One witness even gets shot right in front of Poirot just before she speaks the name of the murderer. You've been fun, book, but now it looks like it's time to move on.
FTC Full Disclosure: I purchased my own review copy. I received neither money nor cocktails for writing this review (dammit!). Death on the Nile is available now.
---
About the Contributor:
Jill Brumer has been reading murder mysteries since she was old enough to wrap her hands around a Nancy Drew book. She can be found most days in Houston sewing or teaching others to sew.