About the Book
Title:
Dumb Witness (Hercule Poirot #15)
Cover Story: What About Bob?
BFF Charm: Yay!
Swoonworthy Scale: 0
Talky Talk: Sit Up And Pay Attention
Bonus Factors: Cocktails!
Relationship Status: Together Forever
Cover Story: What About Bob?
It's all about Bob the dog, obviously, you guys. Christie even writes some parts of the novel from his perspective! Of course he's going to grace the cover of this book, why shouldn't he?
The Deal:
Our intrepid detective gets a letter in the mail from an elderly woman, Miss Emily Arundell, dated several weeks before. Without saying much of anything substantive, Poirot's interests are piqued and he goes to investigate. Unfortunately, the woman is already dead– and has been for a while. Her companion/ housekeeper has inherited the entire estate, leaving the extended family, and Miss Arundell's dog Bob, confused, angry, and financially much poorer. Poirot can't leave any mystery alone, and of course begins his investigation immediately, even though his client is deceased.
BFF Charm: Yay!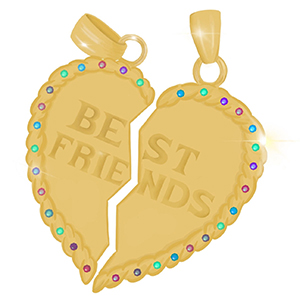 This book revolves heavily around the small dog Bob, who is smart and cute, so that's a huge bonus. Although Bob was blamed for a past accident of leaving a toy at the top of the stairs, nearly killing his mistress, Poirot proves that this was false (Bob was framed!). I love the end of the book too, when Bob finds a new home. Basically adding in a dog to a Poirot mystery makes everything that much better, don't you agree?
Swoonworthy Scale: 0
Nope, no swoon here. There are unhappily-married women, unhappily-engaged women, and dead spinsters, and that's about it.
Talky Talk: Sit Up And Pay Attention
I did not guess the end of this novel, although I thought I was close. Christie manages to surprise with this story yet again, although of course all the clues are there for us to see if we pay attention.
Bonus Factor: Cocktails!
In honor of Bob the dog, this month we are making up the refreshing stand-by, the Salty Dog. Here's what you need to make your own so you can sip along at home while you read:
2 1/2 oz. Fresh grapefruit juice
1 1/4 oz. Gin
(optional) Salt for your glass rim
Ice
Moisten the edge of your glass and dip it in your salted plate or paper towel. Next, shake the remaining ingredients before pouring into your glass. It's definitely grapefruit season here in Texas, so enjoy this drink during the winter months!
Relationship Status: Together Forever
This is another little gem of a book that I missed years ago when I went on a Christie binge-read. I enjoyed it now, and I'm sure I will enjoy it again in the future!
FTC Full Disclosure: I received neither money nor cocktails for writing this review (dammit!). Dumb Witness is available now.
---
About the Contributor:
Jill Brumer has been reading murder mysteries since she was old enough to wrap her hands around a Nancy Drew book. She can be found most days in Houston sewing or teaching others to sew.