About the Book
Title:
Evil Under The Sun (Hercule Poirot #21)
Cover Story: Why Did I Get Married?
BFF Charm: Yay!
Talky Talk: Sit Up And Pay Attention
Bonus Factors: Cocktails!
Relationship Status: Let's Just Be Friends
Cover Story: Why Did I Get Married?
Poor little blonde Christine Redfern. Her new husband, Paul, seems to have eyes only for the hot redhead at the resort, Arlena Marshall. And Arlena's married as well… I mean, for as long as she's alive, she is.
The Deal:
Just as summer for most people is ending, Hercule Poirot's is just ramping up. This novel finds our intrepid little Belgian at a seaside resort, an island in fact, just off the British coast. Of course this idyllic little island hotel is full of interesting characters, and as Poirot observes them, he cannot help but sense there is an oppressive feeling of evil surrounding himself and the guests. It isn't too long before Arlena Marshall, gorgeous, tanned, former actress, wife to Captain Marshall, is found dead– strangled in fact. Following her death, many of her extra-marital escapades come to light and everyone on the island is a suspect, of course, in this very gruesome murder.
BFF Charm: Yay!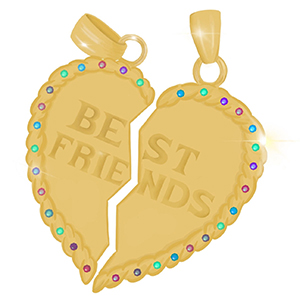 I will totally hang out with Poirot on an island in the summer time and watch people and then talk about them. That sounds like a blast.
Swoonworthy Scale: 2
Much like most Christie mysteries, there is very little to swoon about with these tightly-controlled Englishmen and women. Arlena, before she was a corpse on the beach, was actually known to be a bit of a tramp, and we fell bad for her husband Captain Marshall, especially when he runs into an old childhood friend on the island, the fashion designer Rosamund Darnley. Is there a motive for murder hidden here between these two? That, dear reader, I cannot give away…
Talky Talk: Sit Up And Pay Attention
It's fairly obvious to anyone who's read a lot of Christie's books, that when you start to suspect the clues are leading you to one person, that's exactly who you should know is NOT involved in the crime. However, despite knowing this, we are still lead along to the rather ingenious (if almost technically impossible) conclusion, and I had no idea who the murderer was, up until the very end. Armchair detectives will have a tough time besting Poirot on this one, but that's okay, isn't it?
Bonus Factor: Cocktails!
Relive the fun of your summer with this refreshing seaside cocktail, the Blackstrap Daiquiri.
Now before you stop and say, "I don't think daiquiris are a classic cocktail, Jill," let me put your mind at ease. We will not be making those sugary-sweet frozen concoctions you drink on the beach (although there is certainly a time and place for that, don't get me wrong). Today we'll be enjoying a classic daiquir– no blender required.
To make your own Blackstrap Daiquiri, you will need the following:
1 oz. Rhum Barbancourt (a Haitian rum)
1 oz Cruzan Blackstrap rum
3/4 oz. fresh lime juice
1/2 oz. simple syrup
Shake all ingredients, and then double strain (to get the particles of lime out of the drink) into your glass. Garnish if you like and enjoy this tart, refreshing classic drink!
Relationship Status: Let's Just Be Friends
The conclusion of this story makes me feel like Christie is constantly trying to outdo herself by being more and more creative with her conclusions. The problem is when the creativity starts to become more important than reality. The ending of this book, while neatly wrapping up all the loose ends and making sure the bad guy loses and the good guy wins, is extremely unrealistic. But it's fun. Take it with you as your next resort read, and you'll never look at people lying out sunbathing by the beach the same way again.
FTC Full Disclosure: I received neither money nor cocktails for writing this review (dammit!). Evil Under The Sun is available now.
---
About the Contributor:
Jill Brumer has been reading murder mysteries since she was old enough to wrap her hands around a Nancy Drew book. She can be found most days in Houston sewing or teaching others to sew.