About the Book
Title:
Hercule Poirot's Christmas (Hercule Poirot #20)
Cover Story: Pretty Silly
BFF Charm: Yay!
Talky Talk: Sit Up And Pay Attention
Bonus Factors: Cocktails!
Relationship Status: Together Forever
Cover Story: Pretty Silly
I like reading these old novels, because there are so many iterations of the cover art, and they are all very reflective of the era in which the book was published, rather than the era in which the novel is set. This cover made me giggle, so I had to include it. Why did that woman forget to put on pants? Is that why that dude is covering his face? Oh yeah, and there's a dead body too. But, hey, the girl… the girl with no pants on, you guys!
The Deal:
I'm reading these novels chronologically, so no, April may not be the best time to write about a Christmas story, but hey, it's still a good mystery, and a locked room one at that (my favorite!). Here's what's up: Simeon Lee is an old, rich (let's just go ahead and say it) bastard. He generally makes the life of all of his adult children miserable. To entertain himself this holiday season, he's talked all of them (even the black sheep of the family, who has been gone for 20 years) into returning for one last family Christmas. With a house full of relatives, things naturally get uncomfortable (you know how the holidays can be…). Imagine everyone's surprise when, the first night all the family is in the house, there is a terrifying jumble of crashing furniture, followed by a haunting scream from old Mr. Lee's room. His locked room, I should add. When the family finally breaks the door down, Mr. Lee is found with his throat cut, blood everywhere (so gross!). Who did the deed? And, maybe even more importantly, How did they accomplish it? Only an amazing detective, say, Hercule Poirot, could figure out this one. Good thing he's staying in the same village over the Christmas season!
BFF Charm: Yay!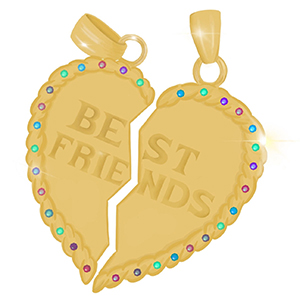 I love a good locked room mystery. Throw in some family drama and the picture of an English country house at Christmas time, AND Hercule Poirot, and you've got a fun read!
Swoonworthy Scale: 1
One of the mysterious, long lost cousins, the beautiful and foreign Pilar, has got all the men of the house stirred up (kind of creepy, but you know, still interesting to watch). There is not any actual swoon, but you do want to find out what happened to this girl.
Talky Talk: Sit Up And Pay Attention
The clues are all laid out for you in this book, although one of the main clues was something I was not familiar with (I won't give anything away, but we don't really interact much with carnival prizes from the 1930s in the wonderful year of 2015). If that leaves you wanted to know even more, go for it! This book is a really fun time.
Bonus Factor: Cocktails!
In the macabre spirit of this gruesome, bloody murder, we are mixing up something fun this week, and it includes strawberries because 1) red, blood, duh; and 2) strawberries are crazy in season right now (and I just went to a farm and picked 14 lbs this past weekend!). Here's everything you need to make your own Christmas in April cocktail:
1 1/2 oz vodka
1/2 oz curacao
1/2 oz strawberry puree (basically, I blended up strawberries and added a cup of suger for every cup and a half of berries)
A strawberry to garnish
Put all liquids in a shaker with ice (yes, even the puree– try to get the liquid part rather than the berry-chunks). Shake and strain into you glass; garnish with a whole berry for this delicious, sweet treat!
Relationship Status: Together Forever
This book was a quick read and I love watching the family drama unfold. Who in the family could have committed such a terrible crime? How did they get away with it? I will definitely come back to this book again. Maybe I'll even time it to actually be around the holidays.
FTC Full Disclosure: I received neither money nor cocktails for writing this review (dammit!). Hercule Poirot's Christmas is available now.
---
About the Contributor:
Jill Brumer has been reading murder mysteries since she was old enough to wrap her hands around a Nancy Drew book. She can be found most days in Houston sewing or teaching others to sew.