About the Book
Title:
Murder at the Vicarage (Miss Marple #1)
Cover Story: Pretty Darn Accurate
BFF Charm: Yay!
Swoonworthy Scale: 0
Talky Talk: Sit Up And Pay Attention
Bonus Factors: Cocktails!
Relationship Status: Together Forever
Cover Story: Pretty Darn Accurate
You guys– I found an old copy of Murder At The Vicarage at the Houston Public Library book sale last year, and it is rad. I love old books! I love the smell of them and the feel of holding them in my hand. The cover on this one I especially love, because obviously any story about an old lady must include a cat, am I right? To be fair, the clock and the letter and the slashed painting are integral to the story, so it's got that going for it.
The Deal:
Everyone in the adorable village of St. Mary Mead has a strong dislike for Colonel Protheroe, an all-around jerk face. When Protheroe is found dead in the Vicar's house, you couldn't say anyone was terribly surprised or that upset. The village inspector has a cast of characters to deal with, each with questionable alibis and more than a smattering of motive. This is your classic English countryside murder mystery at it's finest. Leave it to one of the oldest ladies in the village to solve the crime, merely by observation!
BFF Charm: Yay!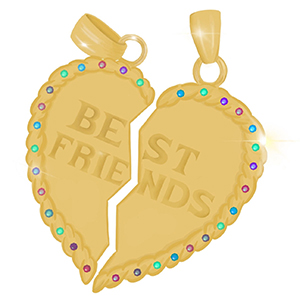 This is Agatha Christie's first novel starring that tiny, all-seeing old woman, Miss Marple. I love watching everyone in the village discount her or think she doesn't know what's going on. Miss Marple ALWAYS knows what's going on, you guys. And maybe it's because she's a snooping, nosy old lady, but maybe that's what makes her such of a badass as well.
Swoonworthy Scale: 0
Of course there's a love triangle in the book (what tiny English village doesn't have one to gossip about?), but that's not getting the blood circulating on this one. This book has zero swoon, but I think that's okay. After all, we have a murder to solve, everyone!
Talky Talk: Sit Up And Pay Attention
Agatha Christie does it again! I especially like the murder being set in a small countryside village, because everyone has a theory and almost everyone has a motive and everybody gossips about it, so you get to pick up a lot of clues as you read. Miss Marple always relies on keen observation to solve the crimes, and why not? Human nature never lies. If we pay attention enough too, I'd like to think we can be just as clever as the old lady herself!
Bonus Factor: Cocktails!
Yep, it's time to make a new cocktail to sip along as we read this month's book. In true British contryside style, we'll be using tea– Tea-infused vodka that is!
Here's the thing; you can make your own tea flavored liquor. I ended up using 1 teaspoon of black tea leaves for every 4 ounces of vodka. I let it sit (after shaking it well at the beginning and about halfway through) for about 24 hours, and then I strained out the tea leaves. Honestly, it's that easy; you can do it too!
Here's what you need to make your own Murder At The Vicarage cocktail, which, no joke, is the TASTIEST DRINK EVER:
2 oz. black tea infused vodka
1/2 oz. honey syrup (equal parts honey & boiling water get you to this, and it's handy to have!)
1/2 oz. fresh lemon juice (or a little more if you like, flavor to your taste)
A lemon for garnish
Ice
Add all liquid elements to your strainer with the ice and shake until frothy, getting that lemon juice going in there. Strain into your fancy cocktail glass and garnish with a lemon wheel. You will be making more than one of these, I promise!
Relationship Status: Together Forever
Miss Marple, you are awesome. I want to stay at your lovely little cottage every summer, and we can gossip about the neighbors while we garden. This book is one you can go back to over and over again, if only for the novelty of this being the first foray Christie makes into writing what is to become yet another loved and timeless detective.
FTC Full Disclosure: I received neither money nor cocktails for writing this review (dammit!). Murder at the Vicarage is available now.
---
About the Contributor:
Jill Brumer has been reading murder mysteries since she was old enough to wrap her hands around a Nancy Drew book. She can be found most days in Houston sewing or teaching others to sew.