About the Book
Title:
Murder On The Orient Express (Hercule Poirot #9)
Cover Story: All Aboard!
BFF Charm: Meh
Swoonworthy Scale: 0
Talky Talk: Sloppy Seconds
Bonus Factors: Cocktails!
Relationship Status: Let's Pretend This Never Happened
Cover Story: All Aboard!
Obviously a murder on a train is a great idea for a locked-room mystery. And look at all these suspicious people on the train! And look at how the train becomes a knife– spooky!

The Deal:
In the dead of winter, on a fancy train travelling across the Middle East, heading towards Europe, a murder is discovered. Lucky for us, Hercule Poirot is on board! It turns out the dead man was an infamous kidnapper/child-killer in the States, so not a huge loss. However, justice must prevail, and Poirot can't leave any stone unturned, now can he? With plenty of diagrams, locked rooms, and who-was-where-at-what-o'clock plotting, this should be an amazing read. Unfortunately this short book relies heavily on guesswork and an incredibly improbable ending, leaving me more than a little disappointed.
BFF Charm: Meh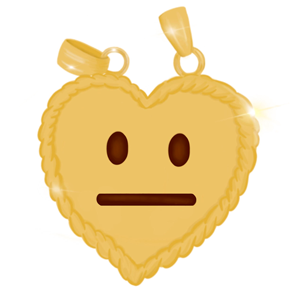 You know I love me some Hercule Poirot, obviously. However I felt like this was not his best work. All of his "deductions" turn out to be guesses which happen to be right, and seem strung together on the most tenuous of circumstances. If I was Hastings, I would just hang out in the bar car until this case was closed.
Swoonworthy Scale: 0
Talk about a book with ZERO swoon in it! At least Christie could have written in something juicy to take our minds off the fact that she's just cranking this one out. Alas, no.
Talky Talk: Sloppy Seconds
This pains me to write, and I fully expect people to yell at me for saying this. but this book is just not up to the level of Christie's other writings. This book is short, sweet, and to the point, and if we're supposed to be surprised by the ending she concocted, well, it leaves me feeling like she might have been trying out something new that just didn't quite take. Every single other mystery she has written has been filled with clues for us, the readers, to work alongside our detective. This story only has Poirot, sitting at a table in the dining car, interviewing people and making guesses about them (which, of course, happen to be right). I was actually shocked while re-reading this classic tale (one of her best known) to find myself not enjoying it at all. I miss playing along as detective, and I don't like when the writing relies on guesses that always turn out to be true.
Bonus Factor: Cocktails!
Despite my lackluster feelings about the book in general, let's not forget why we're here — drinks! And if anything is going to make this book more enjoyable, it's definitely something of the sparkling variety. I introduce the Murder Train cocktail!
Pretty, right? Ingredients you need to make your own Murder Train cocktail:
Sparkling wine (I prefer Cava Brut)
Maraschino cherry liquor (let me explain)
Recently the husband and I decided to follow the recipe written up by the fantastic Bill Norris on how to make REAL maraschino cherries. Not those bleached out, unnaturally-colored ones, real ones. SO we got four pounds of cherries, pitted half, left the rest with pits, and followed the recipe, which includes maraschino liqueur, but also brandy and sugar. When we finished canning all the cherries (four pounds, what were we thinking?), we were left with some amazing tasting liquid. We bottled this, and I love adding it to my drinks!
It's a bit of work, but man, is this stuff tasty!
Relationship Status: Let's Pretend This Never Happened
Twelve year old Jill is going to remember this as a cool locked-room murder mystery. Adult Jill is going to just remember back to that less-judgmental time and not think about how disappointed she was reading this book this time around.
FTC Full Disclosure: I received neither money nor cocktails for writing this review (dammit!). Murder on the Orient Express is available now.
---
About the Contributor:
Jill Brumer has been reading murder mysteries since she was old enough to wrap her hands around a Nancy Drew book. She can be found most days in Houston sewing or teaching others to sew.