About the Book
Title:
One, Two, Buckle My Shoe (Hercule Poirot #23)
Cover Story: Fairly Accurate
BFF Charm: Meh
Talky Talk: Farfetched and Coincidental
Bonus Factors: Cocktails!
Relationship Status: Let's Just Be Friends
Cover Story: Fairly Accurate
There aren't a lot of images for this book, which I think speaks to the less-than-exciting read that it produces. That being said, this more modern cover does explain things pretty well. We know we're in for a murderous time at the dentist's office, and isn't that kind of terrifying to think about?
The Deal:
Our adorable Hercule Poirot has to visit the dentist, and he is apprehensive about it, as we all are. Luckily he doesn't have to wait long to feel more at ease doing what he does best: you see, his dentist, Morley, is found dead, of an apparent self-inflicted gunshot wound, later that afternoon. More interestingly, one of Morley's patients dies that afternoon as well– too much of a powerful drug (used by dentists) in his system. So that leads to the question: Did Morley kill himself? Or is there a deeper plot going on here– in which case: Who was in the waiting room with Poirot? Who had a motive to kill these unassuming men (because, obviously, Morley didn't kill himself– haven't you read a mystery novel before)? It turns out, maybe a lot of people have a motive, as one of the dentist's client is a huge head of state. Are leftists and fascists lurking in the wings, using this man as a pawn in a larger scheme to take down the British government?
BFF Charm: Meh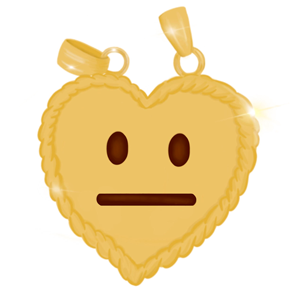 I made it sound as exciting as I could, you guys. This book is not one of Christie's best. It was published as Britain was going into the Second World War, and you can tell what is on a lot of people's minds, Christie's especially. We don't exactly have Poirot fighting the Nazis, and the book is a bit dry and farfetched. More on that later.
Swoonworthy Scale: 1
Is the questionable love between the dentist's secretary, Gladys, and her fascist boyfriend, Frank Carter, that interesting? No, not really. Was she used to get closer to her boss? I'll leave that up to you to discover. Overall, I can't say I was ever rooting for them to be together, since there are lots of other red flags about this guy. Very, very little to swoon over.
Talky Talk: Farfetched and Coincidental
As I mentioned earlier, this isn't a strong selection from the Christie canon. There are definitely some over-the-top explanations at the end of this novel that I don't think anyone would be able to put together. That being said, it's a good thing our favorite little Belgian detective is here, as he rescues this book from being totally boring. The title also is misleading– it seems to suggest another play on a children's nursery rhyme (like And Then There Were None), but really the rhymes only function as is chapter headings. This book WISHES it was And Then There Were None.
Bonus Factor: Cocktails!
Need something to numb your pain as you read through this novel? Try out this little cocktail.
To make the "One, Two, Buckle My Shoe," you will need:
3/4 oz Applejack
1 oz Pimm's (not just for Pimm's Cups, you guys!)
2 oz Apple juice
Add all to a shaker with ice; give it a good shake, then pour into a glass. This one is pretty refreshing, so enjoy as you read!
Relationship Status: Let's Just Be Friends
I don't know book. I don't feel like I need you much in my life right now. But you know I can never say No to more Poirot. How about we just stay friends?
FTC Full Disclosure: I received neither money nor cocktails for writing this review (dammit!). One, Two, Buckle My Shoe is available now.
---
About the Contributor:
Jill Brumer has been reading murder mysteries since she was old enough to wrap her hands around a Nancy Drew book. She can be found most days in Houston sewing or teaching others to sew.