About the Book
Title:
The Big Four (Hercule Poirot #4)
Cover Story: Hello; The Mystery's UP HERE
BFF Charm: Fo' Sho'
Swoonworthy Scale: 0
Talky Talk: No Need to Sit Up, Just Pay Attention
Bonus Factors: Cocktails!
Relationship Status: Let's Stay Together
Cover Story: Hello; The Mystery's UP HERE
This cover has just about nothing to do with the actual story, but I love how hardboiled and edgy it's trying to be. Come on, we've met Hercule Poirot; we know this is not a story about busty femme fatales. I thought this cover was hilarious, and wanted to share it with you, but no, it's (as usual) no accurate portrayal of the actual mystery novel.
The Deal:
Unlike Christie's regular detective novels, where there is one big mystery that carries us through the whole book, this story is made up of lots of little mysteries, which our intrepid Poirot begins to link to one evil, super-organization, known by the number 4 that is left at the scene of the crimes. Through the use of his little gray cells, Poirot come to figure out that The Big Four, consisting of an American, and Englishman, a French woman, and a man from China, are out for total world domination. Stocks plummeting, governments collapsing, it can all be traced back to them.
This novel takes place over the course of several months, as Poirot slowly puts the pieces together, and not more than once, narrowly escapes death. The Big Four aren't just going to sit back and relax knowing Poirot is on their tails, now are they? While there isn't a lot for the reader to work through (small mysteries get solved pretty immediately), there is a very high-stakes, dramatic ending Christie builds up to in this book. It's a fun read, if not a very challenging one.
BFF Charm: Fo' Sho'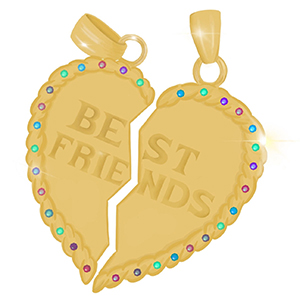 Poirot, we are friends, we really are. And I enjoy watching you work in this book; you take us on some fun (though perilous) adventures. Let's be friends forever, okay?
Swoonworthy Scale: 0
Although there is a distinct possibility that Captain Hasting's wife may be killed as part of The Big Four's plot to slow down Poirot, she's all the way in Argentina, and isn't it nice to have just the two fellas back together again in England? I'm not too concerned about her, and neither is anyone else, really. Sure, Hastings loves his wife, and will do all sorts of silly things to try to protect her, but no, there is zero swoon in this book.
Talky Talk: No Need to Sit Up, Just Pay Attention
We get it; we get that every little investigation in this book eventually leads back to that nefarious crime ring, The Big Four. Not a ton of deduction needed to make that connection, so I do not feel like this is Christie's usual dropping-clues-here-and-there type of story. You are kind of just along for the ride, so no need to be such an armchair supersleuth for this one.
Bonus Factor: Cocktails!
In honor of the four evil geniuses in this novel, I have crafted a cocktail with influences from each of their countries: gin for the Brit, fresh grapefruit juice for the American, green tea for the Chinese, and champagne (okay, sparkling wine) for the French. Here's what you need to make your own Big Four cocktail:
2 oz. Gin
1 oz. fresh grapefruit juice
1 oz. green tea (brew it & then let it cool down before using it)
1/2 oz. simple syrup
Splash of something sparkly
Place all ingredients (except for champagne) in your mixing tin with cracked ice. Shake it! Strain into a chilled glass and add a splash of bubbly on top, as well as your grapefruit garnish.
For an alternative version, use 2 oz. of both grapefruit juice and green tea, and go easier on the champagne. I like both versions, but it's up to your palate to decide. Enjoy!
Relationship Status: Let's Stay Together
Thank you, Poirot, for saving not just Britain, but all of us over here in the U. S. of A. as well. We appreciate it, and can't wait to see what you have up your sleeve next time!
FTC Full Disclosure: I received neither money nor cocktails for writing this review (dammit!). The Big Four is available now.
---
About the Contributor:
Jill Brumer has been reading murder mysteries since she was old enough to wrap her hands around a Nancy Drew book. She can be found most days in Houston sewing or teaching others to sew.