About the Book
Title:
The Murder of Roger Ackroyd (Hercule Poirot #3)
Cover Story: Pretty Darn Accurate
BFF Charm: Love!
Swoonworthy Scale: 0
Talky Talk: Sit Up And Pay Attention
Bonus Factor: Cocktails!
Relationship Status: Together Forever
Cover Story: Pretty Darn Accurate
Roger Ackroyd gets murdered, everyone. It says it in the title. So it's no surprise (to us) when he gets found in his study with a knife through his heart. I feel like this cover represents the book exactly. Now that the murder is done, let's get down to the investigatin'!
The Deal:
This book. THIS BOOK, you guys. Yes, it starts with all the requirements: a fancy English manor, a house full of guests, (eventually) a dead body. Roger Ackroyd, owner of the house, is found in his armchair with his own knife through his heart! Lucky for us (and unlucky for the murderer), Hercule Poirot has returned and just happens to be living in this little town. When not living the good ol' retired life, Poirot of course offers to help the police in solving the crime. Plus, since the story is set towards the end of Poirot's career, there's no Hastings to muck up the investigation! Instead, we have the story narrated to us by the neighborhood doctor, Dr. Sheppard. I honestly can't tell you too much more, readers, because this book has an insane PLOT TWIST that you would not be expecting (not even a little bit). I can't say any more; just read it!
BFF Charm: Heck Yes!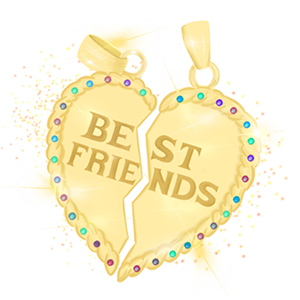 In this book, Hercule Poirot is old and retired and living in a cottage in the British countryside. I WANT TO HANG OUT WITH HIM THERE. Plus, there's no Captain Hastings to bug us! It's pretty ideal. Oh, plus, there's a murder (of course), and although Poirot is older, he is obviously not any less wiser. He sees through people's lies, tracks down a cold-blooded killer, reunits families. Basically, he does it all, with charm, mind you, and that's one of the main things that makes this book so much fun. PLUS, Christie pulls a trick that had never been done before in detective fiction. I don't want to give anything away, but you know how there's always a few characters whom you never suspect of the murder? Well, let me just say this murderer is definitely someone you never suspect. It's revolutionary, and it's brilliant, and Christie ushers in a new era of mystery writing with her ground-breaking new take on detective fiction. Gah, I could just go on and on, but I won't! Just read it. You will NOT be disappointed, but you will be surprised.
Swoonworthy Scale: 0
There is literally NO swoon in this book. That's not what we're here for, okay people? There's a murder going on.
Talky Talk: Sit Up And Pay Attention
I already went into this, but let me reiterate, this book is ground-breaking in the detective fiction world! Also, it just happens to have been voted "Best Crime Novel Ever" by the Crime Writer's Association just this year! So, I feel confident I'm not hyping it too much. All the clues are there for you, if you're up for following along with Poirot.
Bonus Factor: Cocktails!
This month's book comes with its own fancy little cocktail, Ackroyd's Prescription. Here's what you need to make your very own:
2 oz. vodka
1 oz. honey syrup (which is just equal parts honey and boiling water, mixed until liquid and kept cold)
Frozen cranberries (I love cranberry season!)
One lime
Ice
Pour in enough cranberries to fill the bottom of you glass; muddle (which is really fun! Cranberries have a very satisfying squish). Add ice to keep those berries in place at the bottom.
In a shaker, add more ice, vodka, and honey syrup. Shake until combined.
Strain the liquid into your glass; top with the zest of one lime.
Garnish as necessary and enjoy your Ackroyd's Prescription!
Relationship Status: Together Forever
You don't get to be considered the greatest crime novel ever written for nothing. I love you, book, and I always have, since the first time I read you when I was a teen, up to today. And BEYOND. I'm talking deserted-island-book kind of love, here. Let's always be together, okay?
FTC Full Disclosure: I received neither money nor cocktails for writing this review (dammit!). The Murder of Roger Ackroyd is available now.
---
About the Contributor:
Jill Brumer has been reading murder mysteries since she was old enough to wrap her hands around a Nancy Drew book. She can be found most days in Houston sewing or teaching others to sew.