About the Book
Title:
The Murder on the Links (Hercule Poirot #2)
Cover Story: Tiger Tiger Woods, Y'all
BFF Charm: Yay!
Talky Talk: Sit Up and Pay Attention
Bonus Factors: Cocktails!
Relationship Status: We Just Keep Coming Back to Each Other
Cover Story: Tiger Tiger Woods, Y'all
If you choose to go old school with your Christie mystery reading, this cover is pretty accurate. There's a bloody dagger through a photograph, and it's on a golf course. Let it be known, however, that this book has nothing to do with golf! Do not let that deter you from reading this engaging (and non-sporty) book!
The Deal:
Poirot is back! (Good call, Dame Agatha. Remember how much of a stinker your last novel was without him?). Our darling detective receives a note from the French countryside, begging for his help. By the time Poirot and Hastings get there, the man in question is already dead (!!!), on the golf course behind his estate. The police are involved, as well as another very highly-thought-of detective, named Giraud. Giraud is basically Christie's take on Sherlock Holmes. She makes him spend most of his time crawling around on the ground, investigating footprints. He and Poirot have adorable spats while they deduce things at the scene of the crime. Then another body turns up, and things really begin getting out of hand! This book has it all: charming estate, loving (?) wife, estranged son, hot French girl, two murders with ONE dagger. I mean, come ON. This is what I'm talking about!
BFF Charm: Yay!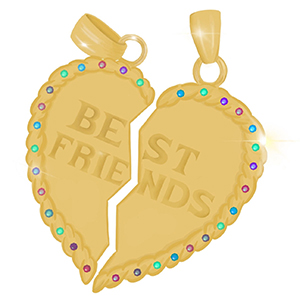 Poirot, let's be friends! We can both make fun of how Hastings falls in love with EVERY SINGLE woman he sees. I can assist you in your detective work and travel to France with you whenever you want. I think we'd make a great team!
Swoonworthy Scale: 3
As I maybe mentioned before, Captain Hastings, Poirot's trusty sidekick, has one major flaw: every woman who walks in front of his line of vision is the next love of his life. It even goes so far in this book that Hastings sides with a girl in question when Poirot suspects her of murder! So Hastings is pretty silly, obvs, because you NEVER bet against Poirot. On the other side of the tale we have the son of the murdered man, who is carrying on a not-approved-of relationship with a beautiful French girl down the lane. We don't get to see them interact much, what with the MURDERS and all, which is why I only give this book a 3.
Talky Talk: Sit Up and Pay Attention
All of the clues are there for you to put together, dear reader, so get those little gray cells fired up! If ever I had a doubt about Dame Agatha while reading her last novel, this one completely restores my faith in her. Between the dueling detectives and Hastings foolishly swapping sides, this book is a really exciting read.
Bonus Factor: Cocktails!
As we do around these parts, we're going to make a fun cocktail inspired by the book. This month's installment is completely original. I give you the Blood In The Grass cocktail!
Murderous, no? And simple to make! Here are the ingredients you will need to concoct your own at home:
1 1/2 oz. of gin
1 1/2 oz. of pink grapefruit juice
Ice
Fresh rosemary
Strawberry for garnish (knife optional!)
Muddle the rosemary leaves (sans stem) in 1/2 oz. of gin at the bottom of your glass. Cover with ice.
In a shaker, combine the remaining gin (1 oz.) with 1 1/2 oz. of pink grapefruit juice. Shake with ice.
Carefully strain the contents of your shaker over the ice and rosemary in your glass. Garnish with a strawberry and enjoy your Blood In The Grass cocktail!
Relationship Status: We Just Keep Coming Back to Each Other
Oh, this book. THIS book was so much fun to read, had an amazing twist ending, and of course, our detective always gets his man (or woman, I'm not going to say!). Even though this novel was published so long ago, I absolutely had a blast reading it, and I feel strongly that you will too!
FTC Full Disclosure: I received neither money nor cocktails for writing this review (dammit!). Murder on the Links is available now.