About the Book
Title:
The Mystery of the Blue Train (Hercule Poirot #5)
Cover Story: Pretty Darn Accurate
BFF Charm: Yay!
Talky Talk: Sit Up and Pay Attention
Bonus Factors: Cocktails!
Relationship Status: Together Forever
Cover Story: Pretty Darn Accurate
Well this is a "Christie & Cocktails" first; the cover on this book ACTUALLY represents what happens in the book (crazy, right?). I have to give props to the original designer of this book cover, because it seems as though they may have really read a good portion of the book, instead of just making something up that seems "mysterious."
The Deal:
We start off with an unlikely heroine in this book; a nice British woman (Katherine) who has lived her whole life as a nurse. The old woman whom Katherine has been looking after finally dies and leaves her a huge chunk of cash (super sweet!). Katherine, who has never done anything much exciting in her 30-some-odd years, decides to take a fancy train across the continent and down to the South of France (naturally– that's what I would do too). Along the way on the train she meets a millionairess who is leaving her cheating husband to meet her lover, and she also meets a funny little Belgian, Hercule Poirot. The millionairess doesn't make it to the Riviera, unfortunately. She is found strangled to death and some very valuable rubies have gone missing as well. It's up to Poirot, and his unlikely new sidekick Katherine, whom he takes a liking to, to solve the crime!
BFF Charm: Yay!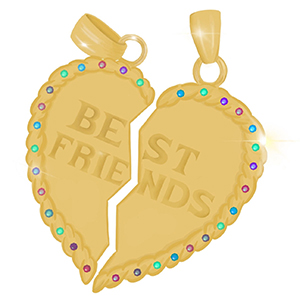 I like this chick Katherine a lot. She doesn't have a lot of worldly experience, but she's got some okay detective skills. I like that Poirot decides to take her on as a sidekick, and together they arrive at the same conclusion– him using his little grey cells for deduction, and her using her knowledge of human nature. It's fun to go along with them on this romp!
Swoonworthy Scale: 1
As usual around here, there is very little swoon to speak of. Katherine does get her fair share of private heart-to-hearts from several gentlemen, but when everyone's a suspect, and you're a smart lady like Katherine, there's just very little swoon.
Talky Talk: Sit Up and Pay Attention
Agatha Christie is still going strong with her storytelling. It's fun being the reader of her books, because you get all the clues along with everyone else in the novel. No, I didn't figure this one out, but it might have been because I was just enjoying the ride.
Bonus Factor: Cocktails!
It's that time again! You were getting thirsty, weren't you?
In honor of of fancy-colored train (for fancy people!) and the trip through the French countryside, we'll be stirring together a simple drink today. Here's what you need to make The Blue Train cocktail:
Sparkling wine (to stand in for French champagne, no need to get crazy around here)
1/4 oz. Blue Curacao
Frozen cranberries
Fill your flute with your sparkling wine; add the smallest bit of blue curacao (for the color! But also it adds a little flavor of orange to your bubbles). Garnish with your rubies– I mean, frozen cranberries!– to keep it all cold. There you go! Easy enough you can still make one, even if you've already had a few- and believe me, you will want more than one!
Relationship Status: Together Forever
Poirot, ANY TIME you want to take a fancy train down to the South of France, I am IN. This book was fun, had a traditional Christie twist ending, and you just can't beat the weather. Let's always be together!
FTC Full Disclosure: I received neither money nor cocktails for writing this review (dammit!). The Mystery of the Blue Train is available now.
---
About the Contributor:
Jill Brumer has been reading murder mysteries since she was old enough to wrap her hands around a Nancy Drew book. She can be found most days in Houston sewing or teaching others to sew.