About the Book
Title:
The Sittaford Mystery
Cover Story: Pour Me A Drink!
BFF Charm: Confused
Talky Talk: Stop Playing Hard To Get
Bonus Factors: Cocktails!
Relationship Status: Let's Just Be Friends
Cover Story: Pour Me A Drink!
Aww yeah; this book cover let's you know not a single thing that is about to happen in this story. But it's got a fancy brandy decanter on it, so you know, it works for me. Read on for the cocktail of the month!
The Deal:
It's snowing in the picturesque village of Sittaford. Like, really, really snowing. Snowing enough It's hard for people to walk to other people's house for tea, if that gives you a sense of the desperate situation. Despite the weather, Mrs. Willett and her daughter Violet (who are new to town– side note: why would anyone want to come here in the winter from South Africa?) are fond of having people over. One afternoon the small party of village visitors decide to have a little séance at the Willetts ("table-turning," in early 20th century speak), and the spirit announces that one of the villagers, Captain Trevelyan (not there, he couldn't brave all this snow) is dead. Murdered in fact. And so sets off a chain of events that sparks a ton of gossip in this little town.
Enter our heroine (of sorts) Emily Trefusis. Her fiance, James, is the nephew of Captain Trevelyan, and was in town that very evening trying, unsuccessfully, to get a loan. However, Emily knows James couldn't of done it– he hasn't got the guts, and she's happy to say it, over and over in fact. She decides to investigate the murder herself, enlisting lots of help along the way by playing the silly, confused woman part, which is why I both liked and did not like this book. That, and the rather flimsy motive we discover in the last chapter of the novel.
BFF Charm: Confused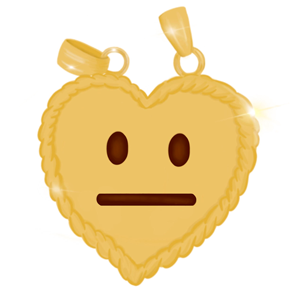 Emily Trefusis seems like such a badass chick: she gets up the courage to go investigate a murder in a town in which she knows no one. She manages to get the police and the journalists and the townspeople on her side. But– she does it by playing pretty dumb, and that I did not like. At times she had to hide her intelligence or lead men on in order to get the information she wants. There is a whole question at the end of the novel on whether she is going to stay with James, if he is freed, or run of with the journalist Charles. You see, James is kind of a sad sack, and the only way we know this is because Emily won't stop talking about it! I really, really want to like her as a strong female protagonist, but I don't. This hurts especially more since I know Christie can write strong female protagonists well.
Swoonworthy Scale: 2
While on the hunt to find the murderer and clear her fiance's name, Emily enlists the help of the intrepid young journalist who is in the village, trying to get the ultimate scoop. They soon fall into this weird relationship that makes people around them start to question Emily's devotion to that loser she has sitting in the local jail. Will she work to free him only to run off to a more exciting life with Charles the journalist? I'm not going to say, but there is some sorta-interesting stuff in this book (more swoon, or almost-swoon, than usual, that's for sure).
Talky Talk: Stop Playing Hard To Get
This novel doesn't quite hit the mark as far as Christie giving us, the reader, all of the details. How are we going to be good little armchair detectives if some of the facts aren't really divulged to us? The motive for murder, when finally figured out, also seems like a bit of a stretch. (Did I say a bit? I meant a lot. A lot of a stretch, in fact).
Bonus Factor: Cocktails!
In honor of the snow outside Sittaford's windows (and in honor of the impending summer here in Texas), we will be living vicariously through this drink and pretending like we also get snowy weather that requires us to drink in order to stay warm. I give you 'The Snow Drift!'
Ingredients you need to make your very own 'Snow Drift' cocktail:
1/2 oz. coffee liquor
1/2 oz. Irish cream liquor
1 oz. bourbon
Ice
Frosted glass
Add all ingredients into your frosted glass and stir. Add ice to complete your frosty beverage! This one is guaranteed to keep you warm, trust me.
Relationship Status: Let's Just Be Friends
Overall this is not Christie's best book (which is probably why you've never heard of it). The story gave me mixed emotions; on the one hand, Emily is going against the constraints of her time and her sex to try and solve a crime. But she can't just do it by being a smart lady, she has to play the damsel in distress to literally everyone in order to get what she wants, and that rubbed me the wrong way.
FTC Full Disclosure: I received neither money nor cocktails for writing this review (dammit!). The Sittaford Mystery is available now.
---
About the Contributor:
Jill Brumer has been reading murder mysteries since she was old enough to wrap her hands around a Nancy Drew book. She can be found most days in Houston sewing or teaching others to sew.