About the Book
Title:
Clown in a Cornfield
Cover Story: Creepy Crop Circle
BFF Charm: Mehk It Rain
Talky Talk: Horror Mish-Mash, It's A Bloodbath
Bonus Factors: Clowns, Cornfields
Relationship Status: Blind Date
Content warning: This is a slasher-book, so be prepared for plenty of horror-movie worthy death scenes.
Cover Story: Creepy Crop Circle
Y'all, this COVER and this TITLE. I had to double-check this was YA and, also, not a joke book. I mean, with a name like Clown in a Cornfield, how can I NOT read this? Kudos for one freaky-ass cover. My clown-hating husband has really disliked seeing this book lying around the living room the last few weeks.
The Deal:
Senior Quinn Maybrook knows about loss. After her mother overdoses and dies in a very public way at her varsity track meet, she and her M.D. father look for a new place where they can be incognito and just get through the next school year. That quiet place ends up being the midwestern, podunk town of Kettle Springs, where things aren't going so great for the local economy after the corn syrup factory closed and then was burnt down…intentionally.
The adults in town try to bury their woes by having fun during Founders' Day weekend, a time to celebrate the factory (and town) mascot, Frendo, a clown who once gave them all job security. But a certain group of influential teenagers in town are restless and pull one of their stupid pranks for their live-stream that almost accidentally kills innocent bystanders. And despite wanting to be anonymous, Quinn ends up befriending these "cool kids", which unwittingly paints a target on her back.
When Quinn heads off to a late-night party at an empty barn in an abandoned cornfield, her night of booze and boys is about to get a helluva lot more bloody.
BFF Charm: Mehk It Rain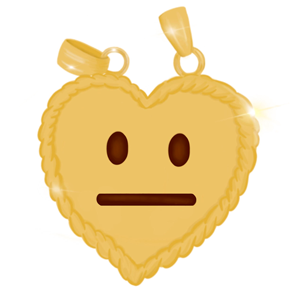 Most of the story is from Quinn's fairly innocuous point of view, but every so often we'll jump into the brain of another character (usually right before they kick it). This is not a story that prizes characterization, so I can't even fully bring myself to "nay" anyone because I simply don't care about them. Quinn is the perfect scary-story ingenue: she's got her own melancholy baggage, she's easy-going and curious about the locals, and she gets plenty of Scream Queen moments.
Swoonworthy Scale: 1
Quinn is instantly attracted, despite herself, to rich-kid and suspected-arsonist Cole Hill, the quarterback and tragic figure who's sister fell to her death the year before. She also has some passing interest in her good ol' boy neighbor, Rust, who likes guns and is Cole's ex-best friend. But though it has all the markers, this, surprisingly, isn't a sex-laden horror romp.
Talky Talk: Horror Mish-Mash, It's A Bloodbath
I definitely judged this book by its cover, and I was hoping it would be some ridonkulous teen slasher fest. But while plenty of characters died, I was a bit underwhelmed by the execution (of the story, not the murders. Those were fine.). The writing was a bit too sparse to really double-down on the atmosphere and get me in a spine-tingly mood. I was also kind of expecting a supernatural twist, perhaps for the adults in town to have summoned the spirit of evil Frendo the Clown to avenge his reputation being tarnished by ungrateful teenagers. But, instead, this was a social-commentary horror tale a la Get Out about the generational gap: the old guard clinging to the idea that a factory and a rich man will revitalize the town versus the new guard, who only care about internet popularity and number of views they receive. It's not a bad idea, per se, but I don't think it ended up being as effective as it could have been. I kept getting stuck on some of the logistics and reasonings behind the killings, and all of that pulled me out of the story.
Bonus Factor: Clowns
So, clowns suck. Aside from Cam on Modern Family and all the real people who willingly dress up as clowns, who actually likes them? But I can't make them an anti-bonus factor when we're talking about creep-level. The people of Kettle Springs painted a giant Frendo the Clown on the wall of the corn syrup factory willingly so he could stare into all the bedrooms of those who (unfortunately) lived close enough. Yikes.
Bonus Factor: Cornfields
Inherently freaky with their scarecrows and easy-to-hide spaces, otherwise why would we as a society constantly make scary corn mazes every year? The Kettle Spring teens knowingly have a rager out in the middle of someone's farm, so, really, they shouldn't be surprised that it's the perfect spot for a murder spree.
Relationship Status: Blind Date
Your profile pic intrigued me, Book, so I figured we could meet up for coffee in a well-lit place. You tried to win me over, but I just don't think we made a connection. I'm looking for something more…intense. Better luck next time!
Literary Matchmaking
The First Evil (Fear Street Cheerleaders #1)
My love for scary things is in no small part due to R.L. Stine's Goosebumps and Fear Street series, and I don't think you can go wrong with the pure teen-horror camp that is Cheerleaders, The First Evil.
Small Spaces (Small Spaces #1)
If you're want some genuinely creepy cornfield action, replete with supernatural scarecrows (but not like TOO scary because it is MG), AND you want it to be fantastically written, then you must check out Katherine Arden's Small Spaces.
Contagion (Contagion #1)
Perhaps Erin Bowman's Contagion sounds a bit too real right now, but unless you've recently traveled to a derelict mining camp on the fringes of space and are worried about turning into a zombie, I thiiiink you'll be okay with this one.
FTC Full Disclosure: I received my free review copy from HarperTeen. I received neither money nor peanut butter cups in exchange for this review. Clown in a Cornfield is available now.