About the Book
Title:
Comics Will Break Your Heart
Cover Story: Thematic
BFF Charm: Yay
Talky Talk: Geek Love
Bonus Factor: Nerds, Kickass Parents, Canada
Anti-Bonus Factor: "Fake Geeks"
Relationship Status: Feelin' It
Cover Story: Thematic
This cover reminds me of the opening credits for most Marvel Cinematic Universe movies in which the comic-ized images from various movies "turn into" the MCU logo. I dig it. I also love the glimpses of the TomorrowMen comics—which we only get text descriptions of in the book—and Hicks's art, which is delightful. (My excitement over the upcoming Pumpkinheads is equally due to her art as it is Rainbow Rowell's writing.)
The Deal:
Miriam Kendrick's grandfather was the original artist of one of the world's most popular comic series, The TomorrowMen. But he never got the credit (or the money) he thought he was due, and his animosity about the situation led to a rift between his family and that of the Warricks, who rode the comics to fame and fortune.
Mir thinks her life would be easier had her family seen more of the profits, but her assumptions are shaken when Weldon Warrick, grandson of the Warrick family, arrives in her small town.
BFF Charm: Yay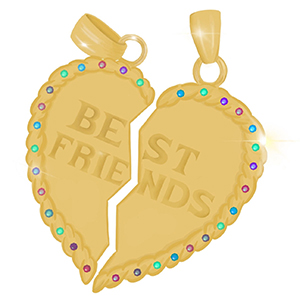 We first meet Mir when she's at work at the pop culture comic, books, and toy store she works at, complaining about how customers have messed with her meticulous organization of the comics. I immediately connected with her on multiple levels. And we got even closer when she revealed herself to be an honors student who's terribly anxious about what's going to happen post-graduation and someone who avoids confrontation at all costs, even when it makes her feel literally sick to her stomach. I saw so much of myself in her, both good and bad, and would have loved to have a friend like her in high school. (There were just enough differences to make me think our similarities would make us good friends, rather than make us hate each other because we were exact mirrors.)
Swoonworthy Scale: 8
Y'all know how much I love me some enemistry. Geek enemistry is even better.
Talky Talk: Geek Love
Fandom books tend to be more miss than hit for me. I know each person's experience is unique, but I find many books with this label—or books that are supposed to be about "geeks" of a particular pop culture persuasion—to feel formulaic and tropey, rather than nuanced and real. Thankfully, Hicks doesn't fall back on stereotypes, and Comics Will Break Your Heart is a story about real people who just happen to like nerdy things. Hicks also pulls from her experiences in the comic world, and the history of comics, in which there are multiple instances of people not being properly attributed, not receiving their due, or feeling like they haven't. (The title of the book is part of a quote attributed to Jack Kirby, co-creator of Captain America, among many other notable comic characters.)
The Romeo and Juliet aspects of the story weren't as dramatic as they might have been, and were pretty easily resolved and/or overlooked, but a heightened sense of tension might have felt untrue to the characters in the end.
Bonus Factor: Nerds
Geeks, nerds, fanatics—whatever you want to call them, they're a good bunch of folks.* I love reading about people who can't keep their excitement to themselves, even when I sometimes can't fully appreciate whatever it is they're excited about. I know how it feels to love something so much you feel like you might burst, and I am all for shouting it from the rooftops.
*There are always exceptions, natch. But, thankfully, I've met more good geeks than bad ones.
Bonus Factor: Awesome Parents
Mir's parents almost veer into "we're not regular parents, we're cool parents" territory—Mir's mom is an artist who shaves her head; her dad is constantly cracking jokes and super affectionate with his wife—but they eventually have bits of conflict with Mir that make it clear that they're more than first met the eye. I'm guessing they would have totally gotten on my nerves had I been their daughter, but had I been one of Mir's friends, I would have thought them the absolute coolest.
Bonus Factor: Canada
It might just be the books I'm reading, but I can count the number of books I've read that are set in Canada on two hands. The setting of Comics Will Break Your Heart, Sandford, Nova Scotia, doesn't seem that much different than the east coast U.S. small towns I'm familiar with, but the slight differences in terms (and the jokes about how much Mir apologizes) gives the book a fun freshness.
Anti-Bonus Factor: "Fake Geeks"
Weldon's mother is an old-school geek, and multiple times mentions how Comic Con used to be better when it was solely about the comics; that movie, TV, etc. fans aren't real nerds and have turned a once great event into something terrible. I happen to passionately disagree, and it made me dislike her (even more than I already did, but I won't spoil you on all of her faults). Thankfully, Weldon disagrees, too. I would have had a much different relationship with this book had it turned out to be an attack on "fake geeks."
Relationship Status: Feelin' It
Book, I knew I'd like you from the first time I heard your name. But I couldn't have predicted that I'd finish you in one sitting, nor how many good feels you'd make me feel. You came to me right when I needed you, and I'll forever appreciate that.
Literary Matchmaking
Last Night, A Superhero Saved My Life
And if you like your superheroes with a side of analysis/opinion, you should check out Last Night, A Superhero Saved My Life with stories by Neil Gaiman, Leigh Bardugo, Scott Westerfeld, and more.
FTC Full Disclosure: I received a copy of this book from Roaring Book Press, but got neither a private dance party with Tom Hiddleston nor money in exchange for this review. Comics Will Break Your Heart is available now.