Cover Story: Polly Want A Cracker!
BFF Charm: Maybe
Talky Talk: Serious
Bonus Factors: History
Relationship Status: Let's Just Be Friends
Cover Story: Polly Want A Cracker!
Ok, in all fairness, the yellow bird is a symbol used within the Salem Witch Trials, which is why he graces the cover of this book (although he doesn't come into the story until the very end). Also, there's going to be some thorny problems to overcome, as we can all tell from this cover. 
The Deal
It's senior year at St. Joan's, a Catholic private school in a small town in Massachusetts. Everyone has worked really, REALLY hard during their high school career, and senior year is starting out no differently. After all, someone has to be named valedictorian, right? This is Colleen Rowley's story, and it sounds like any other high school story, until things start getting weird at St. Joan's. When one of the most popular girls in the class suddenly starts having seizures, the school is gripped with curiosity; when some other girls in her clique begin also suffering severe and weird symptom (hair falling out, Tourette's-like speech problems), suddenly everyone is majorly concerned. Keep in mind, we also need to be studying and finishing homework, which includes reading the play The Crucible for AP US History class.
In direct contrast to this very modern story, the book has chapters in between Colleen's story telling us the tale of young Ann Putnam, one of the main girls responsible for sending 19 people to their deaths during the Salem witch trials of the late 1600s. We get to hear this very-well-known story from Ann's perspective, as she sits with her priest, making a full confession for forgiveness at the now-adult age of 27.
BFF Charm: Maybe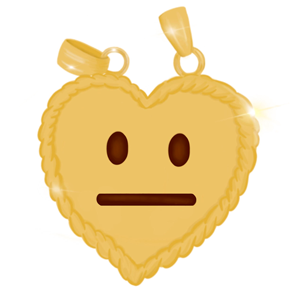 Colleen is a smart girl, and I liked hanging out with her. She rarely loses her cool, even when things are getting really crazy. That being said, I just didn't really care all that much about her. I kept wondering if she was going to be the next one to fall prey to the Mystery Illness, not something you hope for a good friend, right? Ann Putnam was no better; I liked hearing her side of that terrible story, and she seems more human to me, after having read this book, but I wouldn't want to hang out with that biotch at all.
Swoonworthy Scale: 2
Even though we're stressing about grades, we certainly have time to meet some new boys, right? Right. Colleen falls in with her friend's boyfriend's friend, Spence, but we never get to see a lot of swoon between these two. These private school kids are too for school, am I right?
Talky Talk: Serious
If you guys know me, you know that I usually just review Agatha Christie mysteries for this site, so this new book is a little out of the ordinary for me. However, let me be really honest and say, the writing was very good in this novel, and very adult. Aside from the usual "like, totally"s thrown in to remind us these are teenagers we're hanging out with, this is a mature, well told story, and the writing reflects that.
Bonus Factor: History
The Salem Witch Trails are retold in all their brutal glory here, in between the modern story happening at St. Joan's. Author Katherine Howe does a good job getting inside Ann Putnam's head and making us understand, just a little, why she did and said the things she did. I enjoyed these chapters very much!
Relationship Status: Let's Just Be Friends
I liked the mystery of trying to figure out what was wrong with the girls at St. Joan's and I liked the historic retelling of the Salem Witch Trials, but this isn't a book I would want to pull off my shelf every summer and dive into again. Don't get me wrong, book, you were good. I think it would just be better if we kept this on the friendly level. 
FTC Full Disclosure: I received a free review copy from Penguin Publishing. I received neither cocktails nor money for this review. Conversion will be available July 1st, 2014.
---
About the Contributor:
Jill Brumer has been reading murder mysteries since she was old enough to wrap her hands around a Nancy Drew book. She can be found most days in Houston sewing or teaching others to sew.