About the Book
Title:
A Court of Frost and Starlight (A Court of Thorns and Roses #3.1)
Cover Story: If It Ain't Broke
BFF Charm: Make It Rain
Talky Talk: Epilogic
Anti-Bonus Factor: Nesta
Relationship Status: Mates
Red alert! A Court of Frost and Starlight is a novella that comes after the first three books in the Court of Thorns and Roses series. If you have not read the first three books (A Court of Thorns and Roses, A Court of Mist and Fury, and A Court of Wings and Ruin) man your battle stations turn away now, as there might be spoilers in this review. If you're caught up, however, feel free to continue below.
Cover Story: If It Ain't Broke
I mean, it's fine. It looks like the other books. It's got a depiction of Feyre in a pretty dress with flourishes. I've never loved these covers, but I also don't hate them.
The Deal:
After the battle against the King of Hybern and his forces of evil, Prythian is rebuilding. As High Lady of the Night Court, Feyre is deeply involved with the reconstruction efforts. And although they're enjoying post-war peace, Rhysand and Cassian can see that it's a tentative situation, and grumblings from the Illyrian war camps are increasing in volume. Nesta and Elain are still struggling with their new lives, and the rest of the Court of Dreams must deal with their own personal demons.
But all that can wait. For it's nearly Winter Solstice, a time to celebrate with friends and family—and presents.
BFF Charm: Make It Rain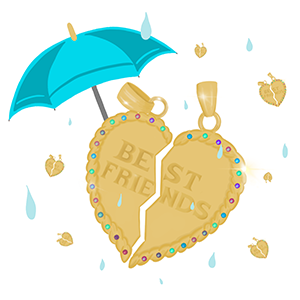 The Court of Dreams, although it's made up of a variety of personalities, is the kind of group of friends—nay, family—that I feel like most people strive to find in their lives. They might fight and disagree, occasionally, but they always come around. And if an outsider does one of them wrong, said outsider rises to the top of everyone's shitlist. They're total friend goals.
Swoonworthy Scale: 8
Maas doesn't shy away from explicit sex scenes in this book—as expected—but there are fewer moments of swoon than I would have liked. Rhys spends more time thinking about having sex and thinking about the times he and Feyre had sex in the past than actually doing the deed. And when they get down to it, I was honestly a bit disappointed. I guess I just like a bit more sweetness with my action.
Talky Talk: Epilogic
A Court of Frost and Starlight is set the rebuilding stage that happens post-war. Velaris is recovering, but there are still many signs of the destruction that tore through the city. And, as I said above, all of the characters are dealing with the fallout in personal ways. The novella feels like a true conclusion for Feyre and Rhys' story, but, thankfully, didn't leave me with a severe case of TEABS.
Anti-Bonus Factor: Nesta
Illustration by Charlie Bowater
I know that she's undergone a lot of changes and that she was forced into those changes against her will. But the woman female needs to grow the eff up and get over herself. She's hurting everyone around her and making things way more difficult than they need to be. I definitely Roger Murtaugh'ed at her antics more than once. (I do hope she gets some redemption in the next novels in this series, however.)
Relationship Status: Mates
We've been through some serious shizz together, Book, and have come out the other side OK, if not entirely whole. We can get to whole if we stick together, however. Our relationship is just that strong.
Literary Matchmaking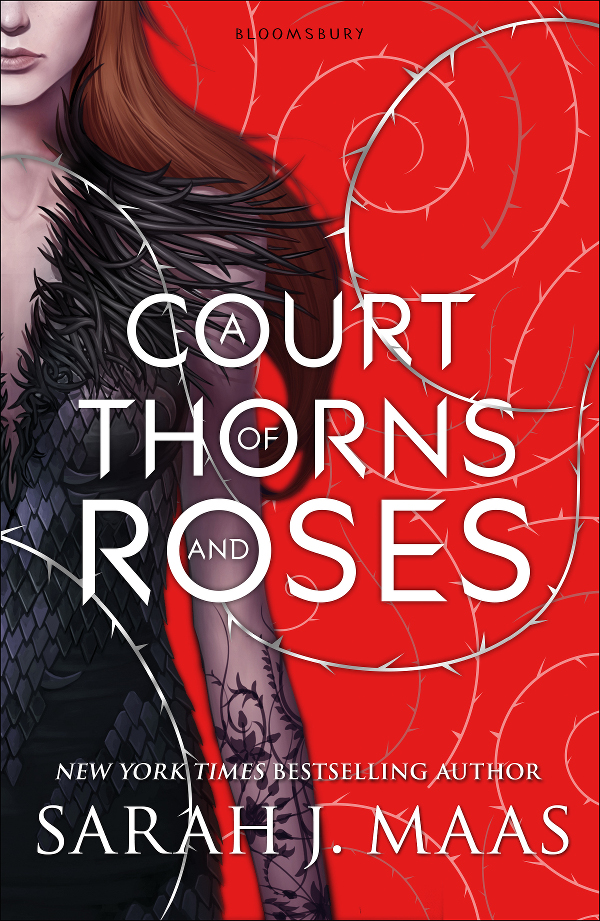 Throne of Glass (Throne of Glass #1)
It's a bit daunting, with six books and counting, but if you like the writing in the Court series, you'll also like Sarah J. Maas' other series, Throne of Glass.
I'll Meet You There
And if you're just looking for a heavy helping of swoon, albeit in a very non-fantasy package, check out Heather Demetrios's I'll Meet You There.
FTC Full Disclosure: I bought a copy of this book with my own money, and received a private dance party with Tom Hiddleston nor money in exchange for this review. A Court of Frost and Starlight is available now.