About the Book
Title:
Cursed (Gilded #2)
Cover Story: Do Not Enter
BFF Charm: Oda Mae Brown
Talky Talk: Happily Ever After?
Bonus Factor: Gods and Goddesses
Anti-Bonus Factor: Death of an Infant
Relationship Status: Enchanted
Content Warning: In addition to battles against gruesome fantastical beasts and demons, Cursed includes scenes of (fictional creature) animal abuse and the death of an infant*.
Red alert! Cursed is the second book in the Gilded duology. If you have not read the first book in this series (Gilded), man your battle stations turn away now, as there might be spoilers in this review. If you're caught up, however, feel free to continue below.
Cover Story: Do Not Enter
At first, I wanted to tell the person on this cover to turn back—that is not a castle one should enter. But looking more closely, it's their jacket that turns into and/or is dragging what looks to be a large stream of blood behind it, and maybe that person belongs in that frightening place after all?
Y'all. It's literally sitting on a mountain of monsters. That is NOT a place I want to visit.
The Deal:
Serilda's been through a lot recently, from being kidnapped by the Alder King and forced to spin straw into gold to finding out she's pregnant and agreeing to a sham marriage with her kidnapper to protect the spirits of five children he murdered "as a gift for her." (Phew.) And yet, she's still fighting, doing what she can to figure out a way to release herself, her magical more-than-friend, Gild, and the spirits of the children from the Erlking's clutches. If she happens to take him down (and save the world) in the process, all the better.
BFF Charm: Oda Mae Brown
It would be no surprise to Serilda the huge amount of danger she's in, but I certainly spent much of this book fearing for her life. She continually sassed the Erlking before and after they got married with seemingly little regard for the consequences, even though he is the man/being who separated her soul from her body, tethered her spirit, killed her father, killed her five favorite children, constantly threatens the man she actually cares for, possibly stole and/or killed her mother, wants to give her unborn child to his true love (who is worse than him, if you can imagine) … the list goes on and on. I applaud her ballsiness, for sure. I'm 99% sure that, were I in her shoes, I would just give up and cower in the face of such a villain.
Swoonworthy Scale: 4
Unfortunately, Serilda and Gild have a lot more on their plates in this book. Plus, Serilda's keeping secrets from him "for his own good," and that's never conducive to a good relationship.
Talky Talk: Happily Ever After?
If you've ever read any of her other books—and I hope you've at least read Gilded, as this report is for the sequel—you know that Meyer is truly skilled at retellings. She comes up with the most inventive ways to reform and recast a story that's familiar and rote.
Obviously based on the Rumplestiltskin tale, both Gilded and Cursed go so far beyond the standard story about a creature that can spin straw into gold and the young woman who tricks them into doing so. And so much the better for it—I wish I'd finished Cursed before we compiled our top books of 2022 post, because it would be on my list for sure. The story had me on the edge of my seat the entire time, nearly breathless with anticipation about how it was all going to work out. It also punched me in the gut a few times; I was in tears* as the book neared its conclusion. But I should have trusted that Meyer is just as much a fan of Happily Ever Afters as I am and that she wouldn't do us dirty.
Bonus Factor: Gods and Goddesses
Although we heard about them in Gilded, Cursed goes a lot deeper into the seven old golds, and I am completely enamored with their mythoi**.
**TIL that "mythoi" is the plural of "mythos."
*Anti-Bonus Factor: Death of an Infant
As a new mom who likely has some undiagnosed postpartum issues, the death of an infant in this story hit me particularly hard. This is a spoiler, yes, but as this is a deeply painful subject for some people, I want to make sure that you're aware of this when going into the book. Because I wasn't, and I had to stop reading for a bit to collect myself.
Relationship Status: Enchanted
If I was an immortal spirit tethered to a gloomy castle, there's no book I'd rather be stuck there with than you, Book. Even if you did break my heart a little.
Literary Matchmaking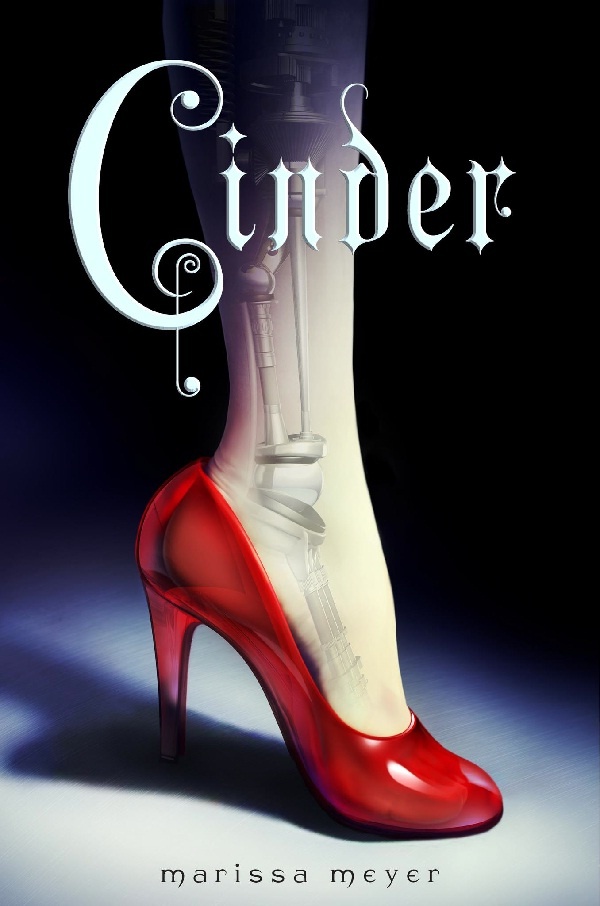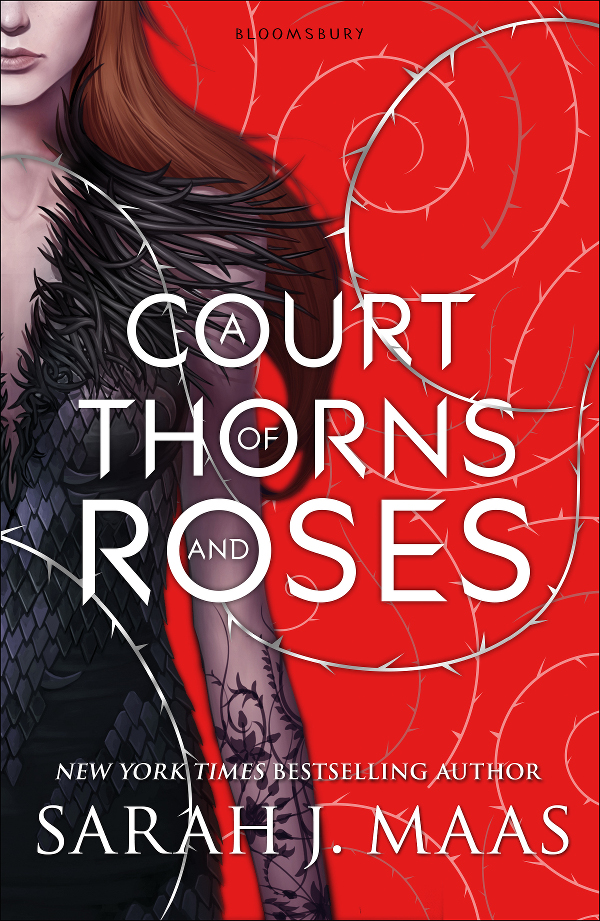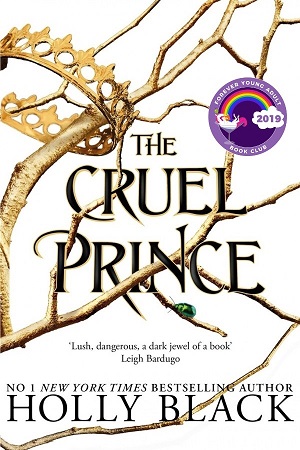 The Cruel Prince (The Folk of the Air #1)
And then there's Cardan in Holly Black's The Cruel Prince, who deserves both a comeuppance and a steamy makeout session. (He's like the Erlking and Gild combined.)
FTC Full Disclosure: I received a copy of this book from Feiwel & Friends, but got neither a private dance party with Tom Hiddleston nor money in exchange for this review. Cursed is available now.