About the Book
Title:
Dance of Thieves (Dance of Thieves #1)
Cover Story: Too Much?
BFF Charm: Yay x2
Talky Talk: She Said, He Said
Bonus Factor: Family
Relationship Status: Ready for the Next Level
Cover Story: Too Much?
This is a very busy cover. I like the elements, but I almost don't know where to look there's so much happening. It's reminiscent of covers of old, and I bet would look stunning embossed in a rich navy leather. But I'm not sure it works as-is.
The Deal:
Kazi of Brightmist is a member of the Queen of Venda's Rahtan, her most trusted and skilled guards. As such, it's up to her and her fellow Rahtan to investigate reports of attacks on Vendans who've recently moved to the Cam Lanteaux.
Although the Cam Lanteaux used to be considered no man's land, recent treaties between the kingdoms have made it prime real estate for people who want to start new lives. However, just because it wasn't officially settled doesn't mean no one was living there. Including Jase Ballenger, the newest patriarch of the Ballenger family, who've lived in the area for (supposedly) longer than the kingdoms have been around. And he and his family don't take kindly to people encroaching on their territory.
BFF Charm: Yay x2
With her past as a (very good) thief, and her willingness to put herself in harm's way to protect her people, Kazi reminded me a little of Kaz Brekker from Leigh Bardugo's Six of Crows. (Their names are just a coincidence, though.) She's got a past, but she didn't choose a life of crime out of a lack of good in her heart; circumstances beyond her control forced her into the position. And thanks to a chance meeting with the Queen of Venda, she turned her skills into a prime career. She'd be both a loyal friend and a great teammate, and I bet she has some awesome stories to tell.
Jace, on the other hand, gives the first impression of a spoiled young man who's forced into power long before he's ready, and it took me a while to warm up to him. But he eventually proved himself worthy, and by the end of the novel, I liked him quite a lot. (I even found myself thinking about adding him to my Fictional Boyfriend List™️, but I'm going to wait until the sequel to decide for sure.)
Swoonworthy Scale: 8
Dance of Thieves is being marketed to both YA and Romance communities. And as you might assume, there's a good amount of romance in the book. I'm not going to spoil the fun of watching it all play out, but I definitely marked a few passages that had me seriously swooning. Also: Enemistry. *heart eyes emoji*
Talky Talk: She Said, He Said
As she proved with the Remnant Chronicles, Pearson is very good at writing from different characters' POVs. Dance of Thieves is split between Kazi and Jace's viewpoints, and I loved getting to see the plot unfold through their disparate views—and see them through each others' eyes. Additionally, I was super excited to revisit the universe of the Remnant Chronicles and learn more about the world. There wasn't a whole lot of additional backstory (I've only been crying for it since The Kiss of Deception. It's fine.), but Pearson provides enough breadcrumbs of and glimpses into this future world to satisfy those of us who love the world as much as the stories that take place in it.
Bonus Factor: Family
The Ballenger clan is a tight-knit group, and Jace's siblings are extremely dedicated to each other, in the most delightful of ways. Jace's eldest sister Priya, especially, is the kind of older sibling many of us would love to have.
Relationship Status: Ready for the Next Level
I had to stop myself from texting you less than an hour after we went our separate ways, Book, so you know I'm already in deep. I can't wait until we can get together again, and I don't care if anyone thinks I'm coming on too strong. I know you feel it too.
Literary Matchmaking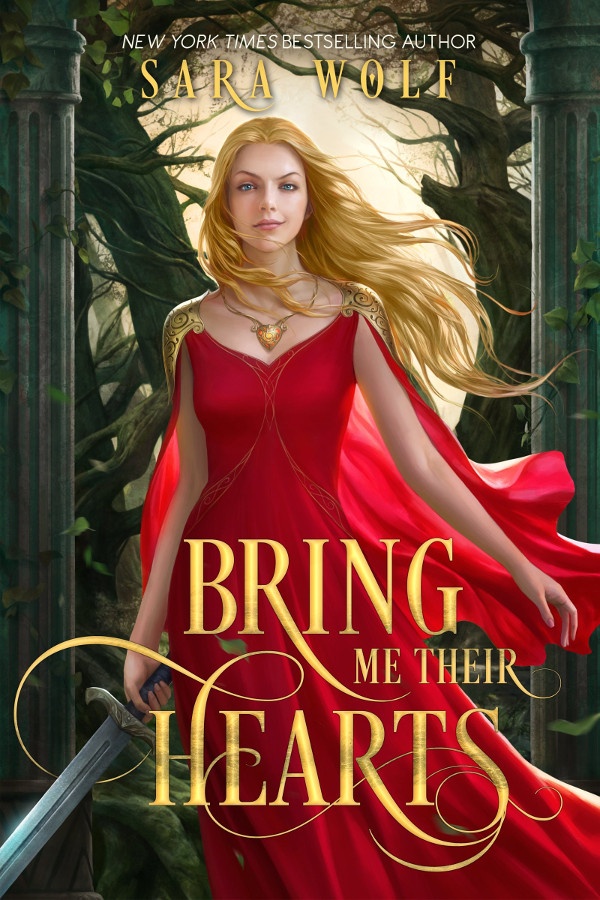 FTC Full Disclosure: I received a copy of this book from Henry Holt & Company, but got neither a private dance party with Tom Hiddleston nor money in exchange for this review. Dance of Thieves is available now.
---
This review is a part of the Dance of Thieves Blog Tour!
Check out the rest of the stops for more celebration of this book:
8/6: That Artsy Reader Girl
8/7: Mundie Moms
8/8: Fiction Fare
8/9: Adventures of a Book Junkie
8/10: Arctic Books
8/11: Mary Had a Little Book Blog
8/12: All Things Equilateral
8/13: Forever Young Adult—you are here!
8/14: Across the Words
8/15: The Book Nut
8/16: Love is Not a Triangle
8/17: Andi's ABCs
8/18: Good Books & Good Wine
8/19: What Sarah Read
8/20: Paper Trail YA
8/21: Ex Libris
8/22: YA Bibliophile
8/23: My Friends Are Fiction
8/24: A Perfection Called Books