About the Book
Title:
Dancer, Daughter, Traitor, Spy (Dukovskaya #1)
Cover Story: Almost Perfect
BFF Charm: Maybe
Talky Talk: Ruskie Business
Bonus Factors: Cold War, Ballet, Music
Relationship Status: Pas de Deux Partner
Cover Story: Almost Perfect
The shock of pink looks pretty badass. And I love the little touches that give a real sense of character and setting: the pointe shoes, the jacket, the Walkman, and (presumably) Brooklyn.
BUT. As lovely as the model's face is, I kind of wish I didn't see it — or at least not so clearly. Because every word of what Brian said.
And y'all know I can't stay away from an attention-grabbing title. But I was also a bit fearful because of the similarity to Tinker Tailor Soldier Spy, a movie in which I fell asleep twice. Not even Tom Hardy could keep me awake! (Though the list of movies in which I have fallen asleep has massive overlap with Oscar-calibre films. And now the value you place in my Stream It recs has dramatically changed, for better or worse.)
The Deal:
Marina and her father defect to the United States after the disappearance of her mother Sveta, a celebrated Soviet ballerina. As Marina adjusts to her new life in Brooklyn, she becomes the target of Sveta's enemies, who are determined to bury a horrific state secret… and anyone who may know it.
BFF Charm: Maybe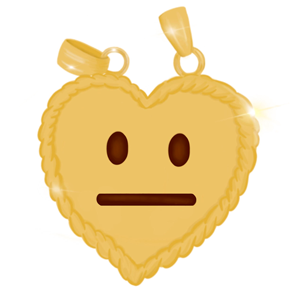 No matter what language she's speaking, Marina does it with sarcasm. But it's not like she has a lot of time for chuckles, with her mother still missing and her father struggling to start a new life in America. Marina's also had to exchange a life of luxury in Moscow for one of hardship and unfamiliarity in Brooklyn — and she does it without any whining. 
As tempted as I was to hand my BFF charm to Marina, I didn't find myself connecting with her in the way that I have with my previous literary BFFs. But Marina would be a top tier close friend that's still invited to all my sleepovers.
Swoonworthy Scale: 3
Marina strikes up a quick friendship with the kindhearted and musically inclined Benjamin Frame, the son of a her father's colleague. She's attracted to him, but it's strictly platonic because Ben has a girlfriend. BUT! The three of them all hang out! They all get along! (It's like they're all mature or something — WILD CONCEPT, I know.) In other words, they are so not living in a Taylor Swift video. 
Lindsay has risen in my esteem. Not because she is Ben's girlfriend, but because she knows how to mark her territory without baring her teeth. I respect that.
But because Lindsay is a cool chick and Ben's still with her, I could never fully invest in him and Marina. Though that doesn't mean I was immune to all their sparkage.
Talky Talk: Ruskie Business*
While Marina's voice rang true to me (esp. her difficulties with learning English), there could have been better integration of the Russian words and phrases. The long sentences definitely needed to be translated, but I'd have preferred if the simpler terms were just explained through context clues. Although the repetition helped me pick up a cuss word and very specific phrase in Russian.
*I definitely stole this from tomorrow's Veronica Mars rewatch.
Bonus Factor: Cold War
It's the early '80s, and the Cold War still rages on. And the political backdrop adds layers of intrigue and paranoia to the story.
Bonus Factor: Ballet
Marina's a pretty good dancer; she def. inherited her mother's talent. The ballet terminology is like another language* to add to this book's repertoire.
*OK, that language is really just called French.
Bonus Factor: Music
Marina and Ben totally geek out over music together. And sometimes Marina even uses song lyrics to describe how she feels (such a teenage thing — but at least it's not emo poetry, amirite?). 
Relationship Status: Pas de Deux Partner
This book and I got along really well, but we just don't have a deep enough connection to take our relationship to the next level. But its beauty and grace makes me wish we could have worked out.
FTC Full Disclosure: I received my free review copy from Soho Teen. I received neither money nor froyo for writing this review (dammit!). Dancer, Daughter, Traitor, Spy is available now.