Cover Story: Cryptic Hieroglyphic
BFF Charm: Yay
Talky Talk: Roller Coaster
Bonus Factors: Space Camp, Diversity, Dorky Dad, Surprises
Relationship Status: Second-Tier Friend
Cover Story: Cryptic Hieroglyphic
This cover is perfectly respectable for readers who are a little less Y and a little more A, even if it comes with a big case of "What am I even looking at?" It makes more sense once you read the book, but on sight alone, it's at least intriguing enough to grab attention. And that blurb from James Dashner is mighty high praise.
The Deal:
Remember when you used to (or still—no judgment) buy cereals to get prizes? I bet none of them comes close to what Maisie Brown wins—three weeks at astronaut boot camp, what what! For someone whose lifelong dream is to be an astronaut, Maisie is a-m-p-e-d for this incredible opportunity.
But you know that whole "be careful what you wish for" caveat? Maisie's stint at space camp sets a chaotic string of events in motion. Like, fate-of-humanity-hanging-in-the-balance events. And it's up to Maisie to save the world.
BFF Charm: Yay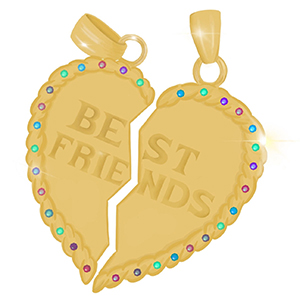 I could tell Maisie would be my BFF right away: She wants to be an astronaut, she uses the metric system, and Danger is literally her middle name (yup, Maisie Danger Brown). In addition to those v. important pillars of friendship, Maisie's itching for change and something more than this provincial life. (Er, provincial in terms of stasis, not geography, since she's from Salt Lake City.)
The more I got to know her, the stronger my love for her grew. We did have some dicey moments, but those flaws were just reminders of how very real Maisie is. She's a well-rounded, science-loving, classics-quoting kind of gal who sticks to her principles—aka my kind of gal. Maisie, can I join you at space camp!? Minus the imminent danger, I mean.
Swoonworthy Scale: 6
At space camp, Maisie meets Wilder—just his last name, and no relation to Van—and their chemistry is out of the this world (sorry not sorry). Although real talk: I was actually cheering for Maisie's BFF, Luther, to shed the Duckie label; they know each other so well, and they've been working on a history assignment together called the Poo Project (!). Lest you bail because of love geometry, there's romantic messiness with both boys, but it doesn't feel triangle-y at all.
And I know we take our swoon v. v. seriously at FYA, but I fist-pumped SO MUCH when Maisie takes a stand against swoon and for herself. Because there's nothing swoony about going further than you want to, and Maisie gets that.
Talky Talk: Roller Coaster
A roller coaster is the most apt comparison I can make to this book: a thrill ride that maintains a breakneck pace and reaches soaring heights. But a roller coaster also has ups and downs.
I'd be reading something that makes me think, "YES! Shannon Hale needs to narrate everything FOREVER." And then I'd be brought back down to earth with clunky insta-translation (Maisie and a few others are bilingual), or Science-y Character Makes Science-y Figures of Speech Because SUUUURE They Must Think That Way.
Speaking of science, I also had a GLARING issue with the space elevator (yes, there is one in the story, and yes, there are people who want to make it happen). To the point where I wanted to get my TI-83 and physics it out, because doesn't anyone notice this!? I FEEL LIKE I'M TAKING CRAZY PILLS. Fortunately, it wasn't an oversight, since there's a deliberately (very, VERY) delayed explanation. And Hale's otherwise skillful writing pardons these minor setbacks.
Bonus Factor: Space Camp
You know how there are certain words in a blurb that make a book an automatic read for you? YUP.
Bonus Factor: Diversity
Hale totally turns the tables on default assumptions that readers make about characters. The discrimination that Maisie faces comes in bursts of cruelty that's sadly so, so believable.
Bonus Factor: Dorky Dad
Thumbs up for Maisie's dad and his phenomenal pun game, both of which are dorktastic in the best possible way.
Bonus Factor: Surprises
You guys, there's actually SO MUCH MORE I haven't told you—like super spoiler-y bonus factors, and twisty turn-y plot developments. As with MTV's Diary, you think you know, but you have no idea.
Casting Call:
I'm actually going to skip casting this book, since it's more interesting to form your own idea of Maisie and see how accurate (or inaccurate) you were.
Relationship Status: Second-Tier Friend
Book, hanging out with you is exciting and fun and such a good time. Sometimes your style blows me away, although other times…not so much. These slight annoyances didn't make me give up on you, but they def. prevent me from inviting you to my slumber parties. At least we'll always have space camp.
FTC Full Disclosure: I received my free review copy from Bloomsbury. This review was originally posted on Kirkus Reviews in exchange for monetary compensation, which did not affect or influence my opinions. Dangerous is available now.