About the Book
Title:
Dare Mighty Things (Dare Mighty Things #1)
Cover Story: Motivational Poster
BFF Charm: Torn
Talky Talk: Straight To The Point
Bonus Factors: Space Love, Astronaut Training
Relationship Status: Blind Date
Cover Story: Motivational Poster
This cover gives me Jane, Unlimited vibes. They both came out within a month of each other, so perhaps this bold font bursting out of a geometric background was just en vogue in Fall 2017. As far as covers go, this is super bland, like a motivational poster they'd hang up in a government office break room.
The Deal:
Teenagers going to space in a legit NASA/private company venture may sound silly, but the top-secret project that Cassie and 50-some-odd other young adults have been recruited for is dead serious. Only one person will have the honor of being chosen, and Cassie Gupta—a geneered* teen who runs track, plays multiple instruments, and "isn't here to make friends"—is determined to be the last one standing. All her life she's been pushed to do great things, and this classified mission may be the most amazing of all.
*Meaning her parents had to use IVF to conceive her, and it's far enough in the future that you can tweak certain things like enhanced vision, speed, and smarts if you're rich enough to do so.
BFF Charm: Torn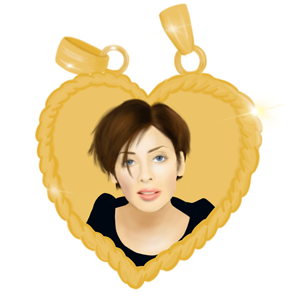 First off, there's no way Cassie and I would ever meet because while I know I'm a good student, I was never Cassie-levels of dedicated to anything except my books. She's a bit intense (hello, astronaut-wannabe) and a lot driven, but she's also got a healthy amount of common sense, which I appreciated when everyone else was freaking out about things and she was trying to keep a level head (because they are always watching). She starts the competition a lone wolf, but the people around her manage to wear down enough of her defenses to teach her a thing or two about being a good bud. While I wouldn't mind calling her a friend, I think she'd give me one glance and then turn her eyes on someone more worthy.
Swoonworthy Scale: 2
There is very little romance in this book, but it's still present. I honestly don't think it was really necessary, even though I have been known to look at a book synopsis and do an opposite Fred Savage (AKA "Ugh, this ISN'T a kissing book?"). Cassie also has a conversation with one of her roommates about the fact that she may identify as asexual, which brought in an interesting dynamic to an otherwise completely predictable love interest. I am curious to see how everything will be resolved in the final book.
Talky Talk: Straight To The Point
What struck me most about Kaczynski's writing was its straightforwardness. No muss, no frills, just tell it like you see it. The book dives right into the competition aspect of the mission, which, after a few ponderous reads I've had lately, was quite refreshing. The plot is similarly to the point, and only at the end does it bring in a few twists and turns. While I didn't feel the need to read it in one sitting, I was surprised that I found myself reaching for it whenever I had a free moment, so there was some je ne sais quoi that kept pulling me back. I am definitely curious enough to read the next book (although it does help that it's already out, as I don't know if I would have remembered to get the next one if I had to wait a year. Outta sight, outta mind.).
Bonus Factor: Space Love
Dare Mighty Things is set in the not too distant future, where we've already sent one man to Mars and back, but not much else has significantly progressed, space-race-wise. Space is so dang cool, guys. It blows my mind all the time, and though I have no interest in hurtling myself past our atmosphere until we've got party cruise spaceships a la The Fifth Element, it's still so fun to read about astronauts doing incredible things.
Bonus Factor: Astronaut Training
The competition Cassie and her friends endure sounds brutal (no, I do NOT want to run until I puke, thanks), and it's not even full astronaut training. They do explain that the person who wins isn't expected to actually be at astronaut-levels of smart/preparedness, which made me feel better about this whole venture. (This person has another function for the trip, which I will not spoil.) I can barely handle the Orange "more intense" side of Mission: SPACE at Epcot when they simulate rocket take-off. The real thing? Nah-uh.
Relationship Status: Blind Date
I wasn't sure what to expect when we matched up, Book. You weren't the most charming person I've ever met, but I appreciate your directness, and your life sounds quite interesting. I may not be staying up waiting for you to call again, but if you do, I think I'd give you another date.
FTC Full Disclosure: I received my free review copy from Harper Teen. I received neither money nor peanut butter cups in exchange for this review. Dare Mighty Things is available now.