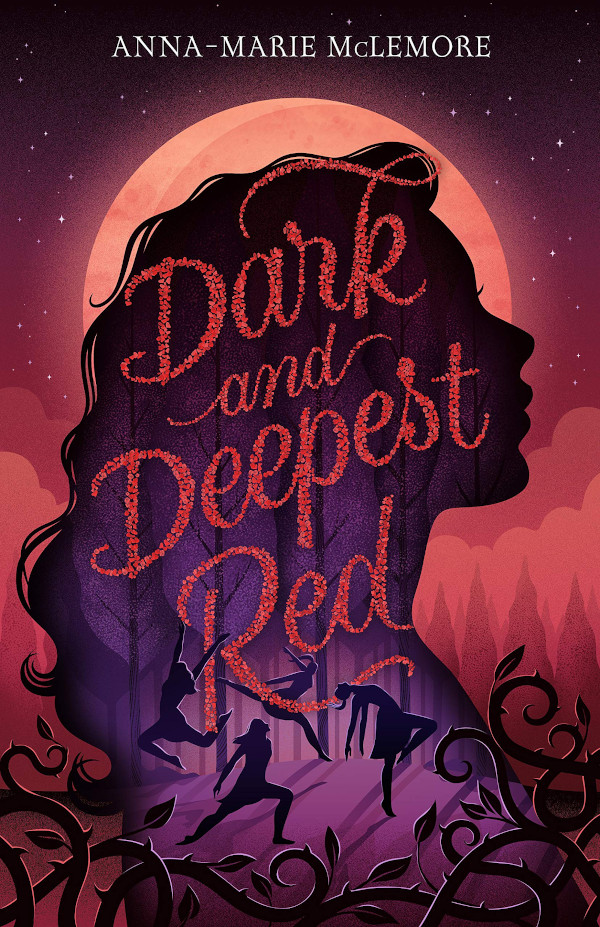 About the Book
Title:
Dark and Deepest Red
Cover Story: What Lies Within
BFF Charm: Maybe x2, Yay
Talky Talk: McLemagical
Bonus Factors: LGBTQ+, Retelling, History
Anti-Bonus Factor: Discrimination/Racism
Relationship Status: Sadly Disconnected
Cover Story: What Lies Within
This cover is very pretty, and I love the title treatment. There's also a lot going on, from the main face to the giant moon to the dancing figures to the thorny vines. I like it, but I don't love it. I think this might have been a case of "add everything you want then take one away" that didn't follow the needed "take one away" bit.
The Deal:
In early 1500s Europe, the Romani people were driven from their homes and persecuted for their beliefs. Lala Dorenia and her aunt found a new home outside of the city of Strasbourg, France, and made a living selling high-quality—some might say magical—dyes and ink. But when a "dancing fever" strikes the women of the town, Lala is terrified that even the people of the free city of Strasbourg will turn on her and her family.
In the present, teenagers Rosella Oliva and Emil Woodlock live in a town that experiences a magical event every fall, a glimmer over the town's reservoir that brings with it unexplained phenomena. This year, the glimmer has everyone wearing red shoes, particularly those made by the talented craftsmen of the Oliva family.
BFF Charm: Maybe x 2, Yay
Out of all of the main characters in Dark and Deepest Red—Lala, Rosella, and Emil—I connected most with the nerdy, introverted Emil. The young women were more wrapped up in the mysterious magic of the story, and Emil served as an avatar of sorts for me, whose life is (sadly) undecidedly non-magical. As much as I liked the girls, it was nice to have someone a little more grounded to connect with.
Swoonworthy Scale: 8
Although the swoon isn't the focus of the story, McLemore writes it very well when it comes up. Both in the historical period and the modern one. *fans self*
Talky Talk: McLemagical
McLemore's books are such dreamy things. They're filled with characters who don't seem real, but at the same time, feel like people you want to know. The magical realism of their novels permeates even the most modern of settings, and even when the plots are filled with unpleasant or downright horrifying historical accuracies (such as, in the case of Dark and Deepest Red, the plight of the Romani people), there's a hopeful quality to the stories that drives home the fact that these are modern fairy tales. And not just rote retellings; McLemore fills each book with passion; finishing one of their books feels a bit like coming out of a fever dream.
Bonus Factor: LGBTQ+
As with all of McLemore's books, Dark and Deepest Red features queer characters who are more than the standard "token" LGBTQ+ characters you might find in other (problematic) works of fiction.
Dark and Deepest Red also might be the most personal of McLemore's books when it comes to queer representation.
Bonus Factor: Retelling
All of McLemore's books are influenced by fairy tales, but they're not your standard retellings. Dark and Deepest Red was inspired by Hans Christian Anderson's "The Red Shoes," but the way McLemore weaves aspects of history and POC culture into the story makes it seem more folklore than fairy tale.
Bonus Factor: History
I had no idea that the dancing plague was a real, literal thing that happened—more than once. But now I've been educated! And I'm gonna pull this particular bit of info out at parties, you just wait. #themoreyouknow
Anti-Bonus Factor: Discrimination/Racism
McLemore brings their own cultural background as a Latinx and queer person to each of their books, which means that each book features the plight of a people that is far from my own experience. It breaks my heart each time, even when the endings of the books are more hopeful than horrific, but it's important for me to read these stories and experience life through other people's eyes, no matter how "hard" it might be.
Relationship Status: Sadly Disconnected
I really enjoyed our time together, Book, as I knew I would, but I didn't quite fall as deep into your story as I had expected to. I do, however, think this is a case of "it's me, not you," and shows me that I might need to work on connecting with characters who are as different from me as yours were.
Literary Matchmaking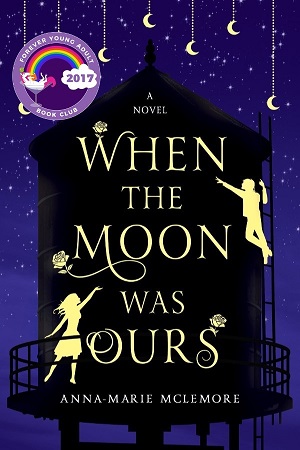 When the Moon Was Ours
If this is your first McLemore book, please do yourself the favor of reading When the Moon Was Ours …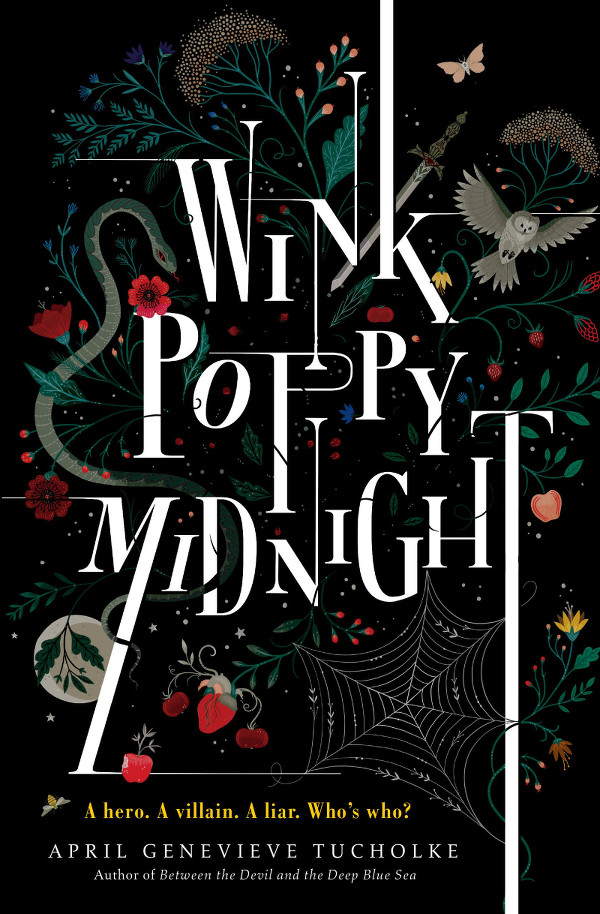 Wink Poppy Midnight
And if you want more magical storytelling, check out April Genevieve Tucholke's books, particularly Wink Poppy Midnight.
FTC Full Disclosure: I received a copy of this book from Feiwel & Friends, but got neither a private dance party with Tom Hiddleston nor money in exchange for this review. Dark and Deepest Red is available now.