About the Book
Title:
Dear Evan Hansen: The Novel
Cover Story: You Will Be Found
Drinking Buddy: Sincerely, Me
Testosterone Level: If I Could Tell Her
Talky Talk: Words Fail
Bonus Factors: Lies, Musical Tie-In, Suicide
Bromance Status: Waving Through a Window
Trigger warning: Suicide
Cover Story: You Will Be Found
The tree is a reference to a scene where the main character falls out of a tree and breaks his arm. Quite frankly, the title is the main draw here.
The Deal:
The novel pretty much mirrors the plot of the musical. Evan Hansen is a loser with almost no friends, starting his senior year with dread. His father has run off. His only acquaintances are Alana, who cares more about her extra-curricular activities than a social life; and Jared, who claims that he only hangs out with Evan because his parents bribe him to. During the summer, Evan fell out of a tree at his job at a National Park and just lay there with with a broken arm because he had no one to notice that he was gone.
The first day of school is a bust. Evan locks horns with school psycho Conner Murphy, who knocks him down, right in front of his sister Zoe, Evan's long time obsession.
Evan is seeing a therapist, who insists that he write encouraging letters to himself, beginning 'Dear Evan Hansen.' The next day, Evan types out a letter in the school library, but it's full of anger, regret, and his disgust that he cannot connect with Zoe. Evan signs it 'Your best and most dearest friend.' He's surprised when Connor shows up and offers to sign his blank cast. When Conner sees the letter, he angrily thinks Evan is writing about his sister to goad him. After threatening Evan, he grabs the letter and leaves.
A few days later, Evan is called to the office and is surprised to meet Conner and Zoe's parents. They have shocking news: Conner has killed himself. But they mistook Evan's note as Conner's suicide note, and the signature as meaning Conner and Evan must have been very close. That, combined with Connor's signature on Evan's cast, makes it look like the boys had a deep and meaningful relationship, and that Conner wasn't the sullen outcast everyone saw.
Evan wants to come clean. He wants to tell Conner's parents it's all just a misunderstanding. But how to you rob grieving parents of their only hope? How do you tell them their boy really did have no friends and actually kind of scared people? So Evan goes along with it, thinking he's doing the right thing. But of course, the Murphys want to know every detail about their friendship, and Conner (with help from Jared), creates a fictional bromance, complete with backdated e-mails.
It's all for the best, right? For the greater good, right?
Drinking Buddy: Sincerely, Me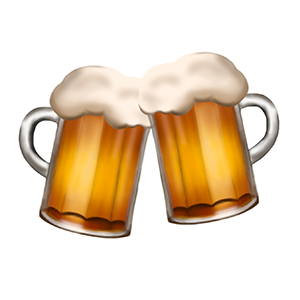 We've all been there. We want to do the right thing. We want to tell someone a pleasant lie, rather than an unpleasant truth. That's all Evan is trying to do. And maybe protect himself a little; he doesn't exactly want to tell the Murphys he's writing obsessive letters to himself about their daughter.
But of course, everything snowballs. The Murphys want to know everything about Conner and Evan. Evan is forced to make up an entire years-long relationship. He tells Conner's family that Conner was with him the day he broke his arm and carried him to safety. Evan, with Alana's help, starts a memorial website for Conner, which suddenly explodes after Evan gives a heartfelt speech. Zoe wants to spend time with Evan. People are saying Evan is doing wonderful things. He's helping people. That justifies it, right?
Testosterone Level: If I Could Tell Her
Everyone, of course, wants to know why if Evan and Conner were such great friends, they never mentioned each other or were seen together. Jared speculates that Conner's parents assume they were secret lovers. But with no one to contradict him, Evan is able to invent a friend like he's never had. A buddy. An almost brother. Someone who genuinely liked and encouraged him. Something Evan never had before.
And Zoe, who never noticed Evan, now wants to hang with him. In life, Conner was so angry that he sometimes genuinely scared Zoe. So why did he write about her in his suicide note? Evan tells her that Conner secretly thought she was a wonderful person (in reality, he just repeats his own feelings for Zoe) but could never tell her. Really. It's the good kind of lie.
And there's nothing weird about dating your dead best friend's sister, is there?
Talky Talk: Words Fail
The problem with transferring a work from one medium to another (the old book to movie problem) is that something is always lost in the translation. In the musical, we hear a lot from every character. In the book, we hear mostly Evan's first person POV. Like in the musical, Conner sometimes appears as a spirit, wondering why this weirdo Evan is making up stories about him, but kind of understanding, Conner also being a loser outcast.
Unfortunately, we lose a lot from other other characters. Evan's mother, who feels overwhelmed as the single parent of a sullen teen, and insulted when the Murphys seem to want to adopt Evan in Conner's place. Mr. Murphy, who resents how his son threw away his life and the guilt he feels for having difficulty mourning. Zoe, who wonders why she never knew this amazing brother the way Evan apparently did. Alana and Jared, who serve as Evan's shoulder angel and demon in the musical, but are obnoxiously flat and one-dimensional in the novelization.
As a tie-in for fans of the musical, this novel works. As a stand alone for people unfamiliar with the production, it doesn't shine as much. Still, it was fun picking out all the scenes I recognized from the soundtrack. And the faults of the novel mostly come from restrictions on writing a plot that's already been set in stone.
Bonus Factor: Lies
The thing about lies is, when you tell one lie, it leads to another. Evan wasn't really thinking when he told Conner's parents about their friendship. Soon, his stories are spiraling. Thanks to the publicity, Conner is an internationally known tragic figure and Evan is a hero. But what about the inconsistencies in their e-mails? What about when Evan's stories don't jibe with things he did in real life? Can Jared be trusted to keep his mouth shut? And if Evan comes clean, won't that destroy Conner's parents, not to mention end his relationship with Zoe?
Bonus Factor: Suicide
So why did Conner kill himself? Mental illness? Did he feel unloved? Or was it just an accidental overdose? Neither Evan or Conner's family really know. But Conner does, and because of this, so does the reader.
Bonus Factor: Musical Tie-In
For those of us who haven't seen the musical but whose daughter forces us to listen to the soundtrack on every car trip, this was a nice way to fill in the blanks.
Bromance Status: Waving Through a Window
I'm not destined to be best friends with this book, but I'm glad I read it, and that's not a lie.
Literary Matchmaking
Premeditated
The suicide attempt of a young girl leaves a lot of questions from her family in Josin McQuein's Premeditated.
FTC Full Disclosure: I received neither money nor theater tickets for writing this review. But, I'm like best buds with the publisher. Really. I have emails.