About the Book
Title:
Dear Rachel Maddow
Cover Story: Hot Mess Express
BFF Charm: Yay
Talky Talk: E-pistolary
Bonus Factors: Politics, Diversity
Anti-Bonus Factor: Dan Scott Award For Awful Parenting
Relationship Status: Yes, We Can
Cover Story: Hot Mess Express
While I have deemed this cover to be a passenger on the Hot Mess Express, I mean it in the best possible way. (Truly!) Brynn herself is a hot mess, in the best possible way, and that is communicated quite clearly by the super cool graphic-novel style artwork we see here.
The Deal:
Brynn Haper started writing emails to her celebrity idol, Rachel Maddow, as a school assignment. But once the assignment was complete, Brynn just…kept writing. She'd tell Rachel about her ex-girlfriend Sarah, her mom's terrible new husband, and even about the death of her older brother Nick. Granted, most of these emails stayed safely hidden away in Brynn's drafts folder, but if anyone was going to understand her, it'd be Rachel Maddow.
For the most part, Brynn is perfectly content taking classes in the school basement with the other Applied courses kids, getting tutored by her best friend Lacey, and crushing on the new girl Michaela. But when it is assumed that an Honors student will be chosen to represent the student body in the election of a new school superintendent, Brynn can't sit idly by any longer. All the kids in her school deserve a chance at having their voices heard, including the Applied courses kids. Tired of watching her nemesis Adam, a rich Honors student who always wins everything, continually get further and further ahead of the rest, Brynn decides it's time she makes Rachel Maddow proud and runs for student body president. But she quickly learns that politics is a dirty business.
BFF Charm: Yay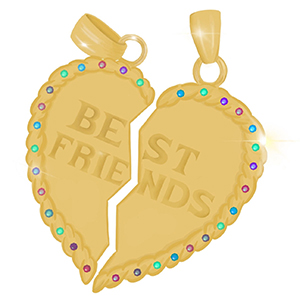 Brynn is everything I could ask for in a BFF. She's got this incredible dry humor and the ability to deliver zingers with a straight face. She's scrappy, imaginative, has a potty mouth, and tbqh, tired of everyone's bullshit. Did she lay in bed at night dreaming of the day she'd become embroiled in school politics? Hell no. But did she do it anyway because she values her fellow Applied students and the other underdogs at her high school, even when the rest of the world won't? Hell yes. I loved that Brynn wasn't the smartest girl in her class, she wasn't the hardest worker, or the model daughter. But she also wasn't a bad kid. She was just Brynn – getting by in school, wishing she had a girlfriend to makeout with, friends with people from lots of different crowds, and most importantly, ready to fight to make her school a more fair and just place to be.
Swoonworthy Scale: 6
Brynn's still trying to get over her ex-girlfriend Sarah when new girl Michaela moves to town. Brynn's immediately smitten…and so is Michaela. While I loved that this was a book about queer girls that never made their queerness an Issue With A Capital I, I also felt like the romance unfolded a little too quickly. But this is purely a personal preference – my highest swoon scores are generally the result of a long, tempestuous build-up, which just wasn't the case in this book. That said, Brynn and Michaela's romance is sweet and sexy throughout, and will definitely have you feeling butterflies as they get to know one another.
Talky Talk: E-pistolary
As previously mentioned, this book is a series of emails, and sometimes email drafts, from Brynn to her idol, Rachel Maddow. Though the letter-writing started out as an assignment, Brynn's emails to Rachel begin to feel more and more like journal entries as the story unfolds. Peppered throughout are emails between other characters as well, including the principal Mr. Maynard, and Brynn's teachers and friends. While this format is in and of itself a delightful departure from most contemporaries, Kisner's writing style combined with Brynn's rash, brutally honest narration reminded me a lot of YA books of yore. Think Jessica Darling, Ruby Oliver, et al.
Bonus Factor: Politics
Voter suppression, gerrymandering, electoral fraud…it's all covered! This book was like a beginner's course in politics, and so much of it felt all too familiar (but in a good way!). Who of us isn't tired of the rich, cis white guy who's had life handed to him winning EVERYTHING? *cough cough* Hopefully it'll inspire some badass girls to get involved in politics.
Bonus Factor: Diversity
Brynn's best friend and tutor, Lacey, is a wheelchair user who uses a keyboard to speak. Lacey was one of my favorite characters – she was smart, a little snarky, and never tokenized. The representation of people of different races, sexual identities and physical/mental abilities was one of my favorite parts of this book.
Anti-Bonus Factor: Dan Scott Award For Awful Parenting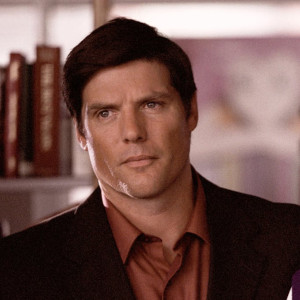 DEAR GOD this book had some terrible parents. Brynn's mom basically trades her kids in for a new husband, whom Brynn refers to as "Fart Weasel", and lets him treat Brynn however he likes. And he is truly, truly awful. Mentally and physically abusive, lazy, controlling and dead set on getting Brynn out of their lives. The only thing worse than her fart weasel stepdad was watching Brynn's mom continuously allow him to treat her kid that way.
Relationship Status: Yes, We Can
Book, you and I are clearly on the same page. We value the same things and have all the same fundamental beliefs. Not only do you have my vote, I pledge to canvas door-to-door, make fundraising phone calls, and even put your campaign sticker on car. Here's hoping we win this thing together.
Literary Matchmaking
A Mad Wicked Folly
If you want to read another book about a girl fighting the patriarchy, try Sharon Biggs Waller's suffragette historical, A Mad Wicked Folly.
The Inside of Out
Jenn Marie Thorne's The Inside of Out explores cis-privilege in a story about a girl whose progressive efforts get her in a heap of trouble.
FTC Full Disclosure: I did not receive money or Girl Scout cookies of any kind (not even the gross cranberry ones) for writing this review. Dear Rachel Maddow is available now.