About the Book
Title:
Defending Taylor (Hundred Oaks #7)
Cover Story: Nearly Headless Kissyface
BFF Charm: Platinum Edition
Talky Talk: Miranda Kweenneally
Bonus Factors: Political Daughter, Camoes, Self-Love
Relationship Status: Whirlwind Romance
Cover Story: Nearly Headless Kissyface
I actually like this; it's so bright and colorful, and it goes back to the grass theme that was mostly missing from the previous two Hundred Oaks covers. Although I'm not sure the finished copies have the soccer ball-matching lime green spine of my review copy, which would be a shame since it looks great with the cover.
The Deal:
Taylor Lukens works her butt off to excel in the classroom and on the soccer field, meeting the lofty expectations of being a senator's daughter. But one impulsive mistake gets her kicked out of her prestigious boarding school.
Now starting over at Hundred Oaks High for her senior year, Taylor's finding that the road to redemption isn't easy. Even soccer doesn't offer the solace that it once used to, now that she's playing with a dysfunctional new team.
The only person who seems to understand Taylor's fall from grace is her older brother's best friend and her former longtime crush, Ezra Carmichael. But Ezra has hurt her before, and a guy is what got her in trouble in the first place. Is history doomed to repeat itself, or will Taylor be able to piece her life back together?
BFF Charm: Platinum Edition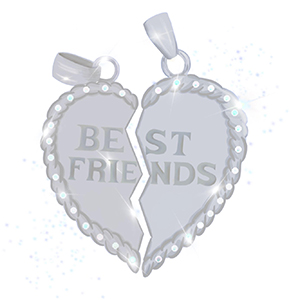 You know how in the Disney version of Sleeping Beauty, the three faeries take turns bestowing attributes onto the baby? I kind of feel like Taylor has three Stars Hollow fairy godmothers — or, rather, fairy godsisters.
She has Lane's secret rebellious streak, hiding relatively tame acts of defiance from straight-laced parents. Like Rory, Taylor lives off of coffee and goes through a difficult time when she's knocked off the pedestal that everyone had placed her on. And maybe most similarly, she's ambitious and hardworking like Paris, with wit and stubbornness to match. There's even a bit of Rory and Paris' freshman year roommate, Janet, in her sportiness. (Plus, that triple Yale connection would come in handy, since Taylor's alumnus father refuses to put in a good word for her.) Throw in a penchant for binge-watch Game of Thrones instead of sleeping — which, #realtalk, is how I spent most of my weekend — and is it any wonder that I love Taylor so much?
Swoonworthy Scale: 8
After a bitter breakup that's totally related to why she's expelled, Taylor has sworn off guys. Meaning that it's absolutely the perfect time for Ezra Carmichael to re-enter her life, and there are definite shades of Lola Nolan and Cricket Bell in their backstory. But break out the A/C, 'cause it gets HOT IN HERRE. And maybe it's just the heatstroke talking, but their chemistry even got me past Ezra having a name that's scorched earth because of Pretty Little Liars.
Talky Talk: Miranda Kweenneally
Given how prolific Miranda Kenneally has been and how her books are such ideal summer reads, she's kind of the reigning queen of summer, right? Here, she rejuvenates familiar ideas with a fresh spin. There's a bit too much dancing around Taylor's expulsion-worthy infraction and Ezra's past betrayal before their reveals, but neither do so to the point of detracting from enjoyment.
Kenneally's crowning achievement in this book is how unabashedly sex positive it is – and not at all virginity negative, either. There's no shame, particularly for young women, in wanting sex or not wanting sex, because:
Girls are in charge of their own bodies, desires, and feelings.
PREACH, SISTER.
Bonus Factor: Political Daughter
Being a teenager is hard enough without having to consider the impact of everything you do on your parent's career. And the ramifications of Taylor's actions couldn't have worse timing than during her father's re-election campaign.
Bonus Factor: Cameos
A Hundred Oaks novel means Hundred Oaks cameos! I still haven't read the older ones—nor did I need to, since these books can all be read as standalones—but I was able to recognize a few notable names. New reading goal: finally read the rest of the series before the next one to fully appreciate these cameos!
Bonus Factor: Self-Love
Lately, I've been thinking about how so few YA ladies take matters into their own hands, if you know what I mean. (No need to mass debate what I'm hinting at, I hope.) Thank goodness Taylor's here to represent!
Relationship Status: Whirlwind Romance
This book and I were already inseparable after we first met, but WHOA, did this passionate hookup deliver on steamy summer swoon. We had fully clothed fun too, but that won't be why I have to fan myself when I think of this book.
FTC Full Disclosure: I received my free review copy from Raincoast Books. This review was originally posted on Kirkus Reviews in exchange for monetary compensation, which did not affect or influence my opinions. Defending Taylor is available now.