About the Book
Title:
Defy the Night (Defy the Night #1)
Cover Story: Serviceable
BFF Charm: Yay x2
Talky Talk: Character Study
Bonus Factor: Retellings
Factor: Series Starter
Relationship Status: Partners In Crime
Content Warning: There are depictions of executions and mob violence, along with deaths from an illness plaguing the country.
Cover Story: Serviceable
This screams "fantasy" in a way that is familiar and still pleasing to the eye. The Moonflowers are quite important so I like the image being overlayed with them framing the castle, which is also in the book a lot (though not really described on a hill or with so many spires but look at me over here trying for accuracy).
The Deal:
The kingdom of Kandala is under a strain that it may never recover from. Right as its citizens were beginning to fall prey to a strange fever, its king and queen were assassinated, leaving their teenaged sons to rule. Four years later, all King Harristan has been able to do about this mysterious fever is regulate Moonflower, the rare plant that seems to prevent or lessen the effects of this deadly disease. But with scarcity and uncertainty comes unrest and greed, and he must call on his younger brother, Corrick, now known as the King's Justice, to keep the peace and present a hard line against thievery.
But is it thievery if only the rich can afford to reap the benefits of extra doses of life-saving medicine? Tessa and her partner-in-crime, Wes, can't stand to see their fellow laborers and poorer Kandalans suffer, so for the past few years they've been slipping into the richer neighborhoods and stealing what they can to distribute to those that need it.
But no one is safe when tensions are high and there's talk of revolutions and betrayal in the air.
BFF Charm: Yay x2
Tessa reminds me a lot of past heroines from Kemmerer's novels: she's kind and cares deeply for others, and while she may not consider herself brave, she often finds a secret strength when it's needed. She has strong opinions, but she's also willing to listen and change her opinion if new facts present themselves (which sadly seems like such a rare trait IRL that I feel like it's worth pointing out). Her's is an easy POV to slip into, and while she is certainly BFF charm worthy, I feel like we'll be getting to know her better in future books.
Corrick has a lot more weight on his shoulders and spends a lot of time presenting himself the way he assumes others need him to be. He's had to do brutal things in the name of the crown, and he's scary good at it while hating what he's become. At his core he has a good heart and cares for the people of Kandala, but because his parents were killed when he was only fifteen, he and his brother—despite being raised to rule—lack the knowledge on how to confidently lead their people during a pandemic and civil unrest.
Swoonworthy Scale: 7
I don't want to spoil too much, so let's just say that Tessa and Corrick have a lot of valid reasons why "it's complicated" and also why they can't stay away from each other. I always enjoy Kemmerer's brand of romance because she balances it with the other parts of her plot so it's important and present, but not overwrought. Her characters are still eighteen/nineteen, and sometimes their minds slip into thinking about this attractive person at inopportune times, but they also remember when they need to put that aside to get shit done, and that important distinction sometimes gets lost in many books, so kudos.
Talky Talk: Character Study
The fantasy plot beats and some of the world-building elements are familiar, but what feels fresh is Kemmerer steered the moral center from "good versus evil" towards "shades of gray". There is no clear answer to the issues everyone faces, and even when characters do have to readjust their way of thinking or can see the "right" and obvious answer, that doesn't mean it's doable within the bounds of the society the author's created. Her characters are not perfect, but they are mostly decent people trying to navigate becoming better adults with so much responsibility laid on their shoulders. Kemmerer's focus on character is always one of my favorite things about her writing. Second favorite is how smooth it is—those 500 pages seriously flew by like nothing. I read most of this in one sitting because it's so easy to get transported into her story and desperately want to know what happens next.
Bonus Factor: Retellings
I guess "retelling" might be too strong a word since this is not a true remake; this story is more "inspired by" the tale of Robin Hood, per the author's notes. She mentions that the initial draft was all written right before the 2020 pandemic…but that real life did obviously inspire some of the next round of edits.
Factor: Series Starter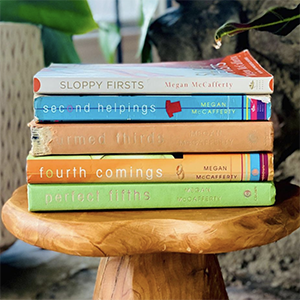 I obviously am posting this review a year after this book came out, so it's quite clear this is a series, but after avoiding any mention of the second book online so I didn't spoil myself over the last year, I finally read more about Defend the Dawn and realized too late this ISN'T a duology, but a trilogy. It's not a dealbreaker, but damn was I feeling smug that I wouldn't have to wait to see the series conclusion. Whomp whomp. This first book, at least, doesn't end with any kind of horrible cliffhanger.
Relationship Status: Partners In Crime
I dig what you're putting down, Book—there isn't always an easy answer to all of our problems, but I have confidence you'll do the right thing, even if it's hard.
FTC Full Disclosure: I received my free review copy from Bloomsbury YA. I received neither money nor peanut butter cups in exchange for this review. Defy the Night is available now.