About the Book
Title:
Dial A for Aunties (Aunties #1)
Cover Story: Cartoon Cutesy
BFF Charm: Yay
Talky Talk: Lighthearted Beach Read
Bonus Factor: Close-Knit Families, Weddings
Relationship Status: My Maid Of Honor
Cover Story: Cartoon Cutesy
I love the fun, bright colors and the aunties all peeking out from behind Meddy. This is very on-trend for these kinds of chick-lit books right now, so while I think it's cute, it's also…just yet another cartoony cover.
The Deal:
What was your worst blind date? It probably can't top Meddy's, which ended with her driving home with an actual dead body in her trunk. Luckily, her Ma and three aunties are ready to do whatever—and I mean WHATEVER—they deem necessary to keep Meddy safe and free from behind bars. There's just one slight wrinkle: this weekend is the wedding of one of their biggest, richest clients on an exclusive island off of the California coast, and everyone has a high-demand role that requires them there. So where do you stash a body until you're ready to dump it? And what happens if that body accidentally joins the wedding in the most macabre ways…
BFF Charm: Yay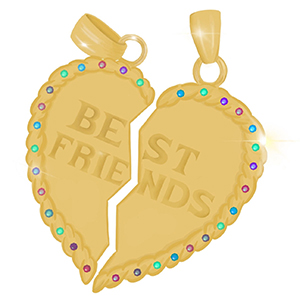 Meddy has infinitely more patience than I think I could ever have. Not yelling at her aunties, going on with her job taking wedding photos when the dead body of the man she accidentally killed is roaming the halls freely, coming face-to-face with the lost love of her life…how she has any hair left by the end of the day is a miracle! She's a little older than most of our YA BFFs, but I could sympathize that Meddy around her family didn't always feel the real "her", because I know I definitely slip right back into bad habits (*cough*actinglikeasullenteenager*cough*) around my family, no matter how old I actually am. Meddy's internal voice was world-weary and funny and endearing, and I would gladly hang out with her (but on a totally different weekend)!
Swoonworthy Scale: 4
Meddy found her ideal man, Nathan Chan, back in college, but she let him go out of fear. Fate drops him back in her lap, of course on this very day she's trying to figure out how to dispose of a dead body. Their scenes together were cute and full of yearning, though they were so besotted with each other that rekindling this relationship seemed like a foregone conclusion.
Talky Talk: Lighthearted Beach Read
Should a book about hiding a dead body be this amusing? Sutanto toes the line between comedic farce and lighthearted story about a woman who needs to believe in her own voice. I had a great time laughing at the petty arguments between the aunties, slapping my forehead when someone did something dumb with the body, and breathing a sigh of relief every time Meddy got away with keeping her secret. If you need a beach read that's not ALL about romance this summer then I would definitely check this one out. Also, this book has "movie adaptation" written all over it, and I cannot WAIT to watch it.
Bonus Factor: Close-Knit Families
I loved Meddy's Indonesian-Chinese family! If I WERE Meddy, their meddling and guilt trips would totally drive me nuts—my family is definitely more hands-off—but reading about it from the comfort of my couch was like getting adopted into well-meaning chaos. I loved how they had Meddy's back no matter what, even during times when they, say, unfavorably compared her to their kidnapper ("be more like her!").
Bonus Factor: Weddings
I love attending weddings in cultures different than my own, because there's always something fun or unique to learn. I've heard of tea ceremonies before, but I didn't know about the tradition of forcing the groomsmen to do silly things before they could see the bride. I also loved the idea that the aunties pooled together their gifts and made an unstoppable, one-stop shop of wedding services. Talk about using your talents! And shout-out to Jacqueline for being an awesome bride and friend!
Relationship Status: My Maid Of Honor
This book is obviously getting top honors at my wedding; it would make me laugh during the stressful parts, keep my relatives in check, and I know it would make my bachelorette party a hoot. Only just…leave the dead bodies at home, 'kay?
Literary Matchmaking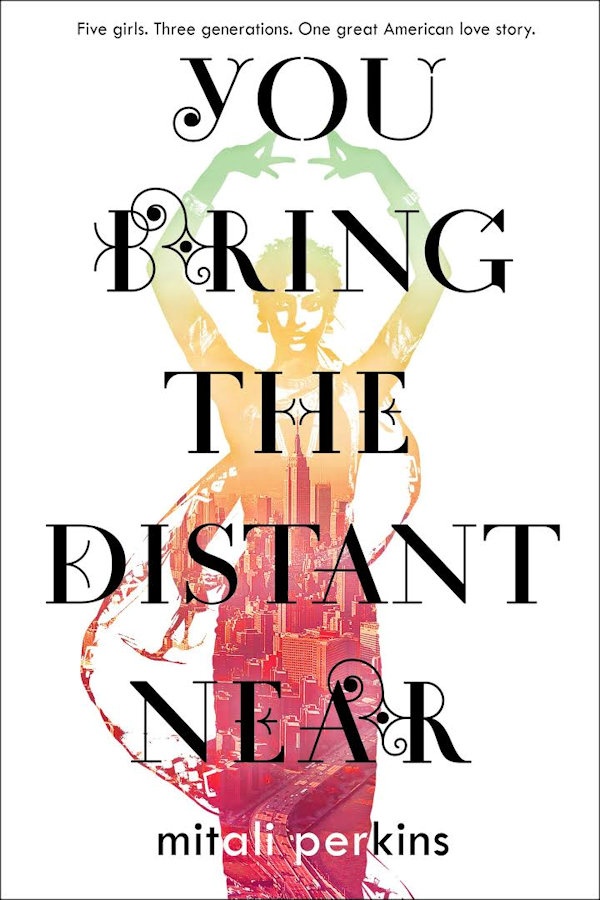 You Bring The Distant Near
Mitali Perkins' characters have their own set of family interference in her multi-generational, touching novel, You Bring the Distant Near.
Beach Read
If you ARE looking for a little more emphasis on the romance in your beach read, may I suggest Emily Henry's aptly titled, Beach Read?
The One That Got Away
In Melissa Pimentel's The One That Got Away, Ruby also runs into her amazing ex who she let slip through her fingers in a Persuasion retelling that takes place in an English castle.
FTC Full Disclosure: I received my free review copy from Berkley. I received neither money nor peanut butter cups in exchange for this review. Dial A for Aunties is available now.