About the Book
Title:
Empire of Storms (Throne of Glass #5)
Cover Story: Playing with Prisma
BFF Charm: Make it Rain
Talky Talk: Maastery
Bonus Factor: Aelin's Court
Factor: Cliffhanger
Anti-Bonus Factor: Punishment
Relationship Status: All In
Danger, Will Robinson! Queen of Shadows is the fifth book in the Throne of Glass series. If you have not read the first four books in the series, turn away now. Do not pass go, do not collect $200. If you have read the first book, however, feel free to continue below.
Cover Story: Playing with Prisma
You know that photo editing app that everyone and their brother has been playing with and posting on Instagram?
Yeah.
The Deal:
They might have taken a few enemies down, but the worst of all, the Valg king Erawan, has revealed himself as the true master behind all that's gone wrong in the kingdom of Adarlan. And so, the rightful Queen of Terrasen, Aelin Galathynius, must rally any and all troops she can muster to fight for the cause.
BFF Charm: Make it Rain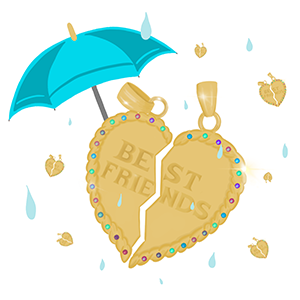 I've repeated now, for four-plus books, how much I adore Aelin, even for all her faults and scary tendencies. But Empire of Storms made me realize how much I want to be friends with all of her friends, too. None of them are perfect, but they all have brilliant qualities—from impressive magic to street smarts to serious warrior skills—and know when and how to let loose. As much as they need to be serious, particularly in the face of looming war, they can still joke with each other. They're willing to set aside differences when it's necessary, and they work together like a well-oiled machine. It's a handful of amazing relationships that anyone would be lucky to be a part of.
Swoonworthy Scale: 8
Leave it to Sarah J. Maas to help her characters work out some of the tension caused by planning how to fend off an invasion by a King of Darkness … in the bedroom. As always, it's a delicious mix of sexy and sweet. (And yes, I'm not saying who exactly I'm talking about on purpose.)
Talky Talk: Maastery
I should have known that the ease with which Queen of Shadows resolved was only a pause in the action of the Throne of Glass series as a whole, because Empire of Storms hits the ground running and doesn't ever let up. Maas continues to excel at writing intriguing and multi-faceted characters, and I enjoy how well she weaves the history of Erilea into the action at hand.
Bonus Factor: Aelin's Court
I knew before reading this book that I liked the people Aelin surrounds herself with, but the way they all act around each other in Empire of Storms is seriously enviable. Throughout this series, Maas has done an amazing job of introducing characters who don't seem like they'd work as a cohesive group and slowly revealing more and more of their personalities until it's hard to imagine they haven't been friends and colleagues forever. Aelin's court is a bit of a group of misfit toys, but they're a serious force to be reckoned with.
Factor: Cliffhanger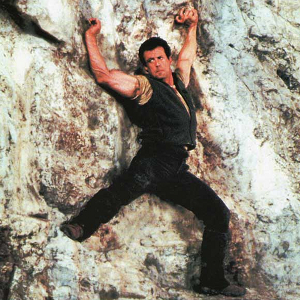 I'm a little miffed at having to wait until sometime in 2017 for the finale to this series, particularly after certain events in the last few chapters of this book. However, other events in those same chapters had me fight-pumping in delight, so I guess I can be somewhat patient.
Anti-Bonus Factor: Punishment
No spoilers, but there's a vicious punishment in Empire of Storms that is brutal and heartbreaking and maddening and I can't wait for [REDACTED] to get what's coming to them.
Relationship Status: All In
I really don't know what to expect from you any more, Book. Just when I think you're going to zig, you zag. And that makes for always exciting (if anxiety-inducing) time spent together. Honestly, though, I wouldn't want it any other way.
FTC Full Disclosure: I received a copy of this book from Bloomsbury, but got neither a private dance party with Tom Hiddleston nor money in exchange for this review. Empire of Storms is available now.