About the Book
Title:
Every Breath (Every #1)
Cover Story: Sherlock Holmes, Consulting Adam's Apple
BFF Charm: Yay
Talky Talk: G'day, Mate
Bonus Factors: Australia, Not a Retelling, Not Your Typical Series Starter
Anti-Bonus Factor: Smoking
Relationship Status: Booking a Flight to St. Kilda
Cover Story: Sherlock Holmes, Consulting Adam's Apple
I'm assuming this cover is supposed to invoke a particular feeling—one of gritty suspense—but the odd highlight on the boy's adam's apple draws my attention right there every time I look at it.
The fingerprint pattern on the Breath of the title is a nice touch, however.
The Deal:
Rachel Watts hates the big city. She wants nothing more than to return to Five Mile, her family's former home way out in the country. There, she can take a walk out into the fields to escape from her family. In the city, they're all trapped in a small rented house in a somewhat run-down neighborhood. In the country, Rachel can see the stars. Even at night, the city's lights overpower even the strongest starlight. In Five Mile, the worst death Rachel had to deal with was when one of the family's sheep died in childbirth. In the city, Rachel comes face-to-face with the gruesome murder of a homeless man, who she'd known as something close to a friend.
In the country, it wasn't necessary to investigate what had killed the sheep. But in the city, Rachel has a new best friend—one James Mycroft—and investigation is inevitable.
BFF Charm: Yay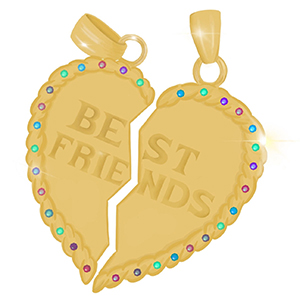 Every Breath finds Rachel in a pretty crappy situation. She's forced to move away from her beloved life and is thrown into a murder investigation that she likely wouldn't have ever wanted to be a part of before she met Mycroft. She takes everything in stride, however, even going so far as to start making excellent observations and finding connections on her own. She's not only book smart, but also has a good grasp of social and common sense.
I also commiserated with her a lot when she felt nostalgia for the country life. I grew up in a small rural town, and I often remember fondly how pretty and serene the world was there. What I don't miss, however, was the sense of "nothing to do" and "nowhere to go." These feelings were totally exacerbated by the fact that I was a teenager with a curfew, but still.
Swoonworthy Scale: 8
Rachel and Mycroft are best friends. Even though she's only known him for a matter of months, she's the one people look to when he gets up to shenanigans. She takes care of him when he forgets to take care of himself. She gets angry at him when he's being a d-bag.
So, of course, there are feelings involved. (Johnlock fans, take note.)
Talky Talk: G'day, Mate
Ellie Marney is Australian, so it makes sense that Every Breath is also very much Australian. To the point where I had to look up a couple of terms. But once I got into the flow of the story, the slang and the different ways of saying things became just a part of the story. Only rarely did something make me pause.
Marney also did a great job of taking the reader along for the investigation, rather than spelling out the crime. (Related: Marney shared with us her 10 rules for writing a crime story as part of the Every Breath blog tour earlier this week.)
Bonus Factor: Australia
Although the different terms and slang were occasionally distracting, I loved reading a book that was set in a country in which they speak a different sort of English than I do. I'm not terribly good at accents, but Marney's writing helped me "hear" her characters in my head.
Bonus Factor: Not a Retelling
Don't get me wrong—I love a good retelling. But Every Breath isn't one. Sure, Mycroft and Rachel are investigating a crime, and Mycroft is a somewhat socially awkward genius. But he's not Sherlock Holmes in a contemporary body. The references to Sherlock Holmes in Every Breah can be a little ambiguously cheeky—for example, Mycroft lives with his aunt, Angela Hudgson—or blatantly obvious, like in this passage:
Mycroft and I are on a strictly last-name basis, but he's on a strictly last-name basis with everybody. He pointed out it was perfectly appropriate in our case, anyway. He said if Sherlock had a Watson, it was only fair that Mycroft should have Watts.

Yeah, we yucked it up big time with that joke.
Bonus Factor: Not Your Typical Series Starter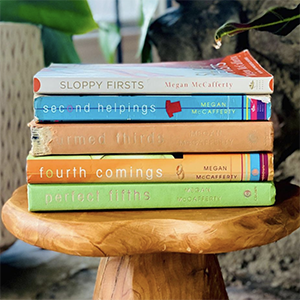 Yes, Every Breath is a #1. Also, according to Goodreads, it looks like the Every series might be a trilogy. However, Every Breath isn't a typical series starter. It doesn't end on a cliffhanger, and it doesn't feel like it's setting up the world and/or the characters for the rest of the series. It could very well be a stand-alone.
But I am very glad it's not.
Anti-Bonus Factor: Smoking
Mycroft smokes. Often. I think smoking fits his character, but I couldn't help but think back to when I was little and my dad smoked—in the house, in the car, on the porch. I used to press my face up against the car window and breathe as shallowly as I could to avoid breathing the secondhand nastiness in. I still find the smell gross, and reading about how much Mycroft smoked kind of grossed me out.
Relationship Status: Booking a Flight to St. Kilda
I'm so ready to drop everything and meet you where you live, Book. I want to meet Rachel and Mycroft, and I want to go on adventures with them. I don't really need to see the dead bodies, but i'd love to work through the clues, make connections and come to conclusions with Watts and Mycroft.
FTC Full Disclosure: I received a copy of this book from Tundra Books. I received neither a private dance party with Tom Hiddleston nor money in exchange for this review. Every Breath is available now.