About the Book
Title:
Everyone Dies in the End
Cover Story: Ten Thirteen
BFF Charm: Caution
Talky Talk: LOL, Dude
Bonus Factor: Mystery
Relationship Status: Dicks Before Chicks
Cover Story: Ten Thirteen
While a cemetery is a pivotal location in this book, I wish the cover artist had chosen a spookier photo and stayed away from that terrible typeface. This is definitely the kind of design that screams, "I made this!" and not in a cool, DIY kind of way.
The Deal:
Sherman Andrews is a dude on a mission. Once he arrives on the University of Missouri, Columbia campus, he's determined to take full advantage of the Summer Scholars program, and nothing–not his hippie roommate, not his goofy dad, and not even the ample bosom of Charlie, the student librarian–can stop him. But when he stumbles upon a cryptic letter sent in 1935 from a Reverend Gowen, Sherman is drawn into a strange labyrinth of history involving the Northern Synod, a secret society founded by a mysterious figure named Paul Saberhagen. With danger lurking at every turn, Sherman's search for the truth quickly escalates into a battle between good and evil, and in spite of years of studying, he's completely unprepared for the deathly tests ahead.
BFF Charm: Caution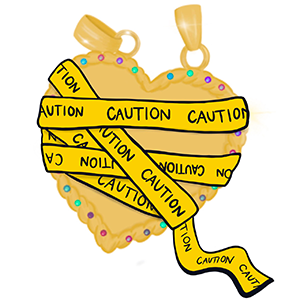 Even though Sherman is an obnoxiously anal guy at the beginning of the book, I still took a shine to him, because I was the saaaaame way in high school when it came to grades. His snarky sense of humor really saves him from being a complete asshat, and while he often thinks with his dick, he's still a sensitive, thoughtful fellow. I definitely want to be his friend, but given the fact that the people around him tend to be in mortal danger, I might hold off until this whole Northern Synod thing has blown over.
So yeah, Sherman, gimme a call when you turn 21 so I can buy you a drink and catch up on all of your completely insane stories. (I swear I'll believe you!)
Swoonworthy Scale: 4
When it came to the opposite sex, Sherman's lack of filters made me truly feel like I was in the mind of a teenage boy. So obviously, I cringed a lot. But I also loved it, because too often in YA, the male POV remains rooted in a stereotypically feminine outlook on romance. Sherman's thoughts about Charlie, the overweight redhead who works in the library, certainly weren't dreamy or swoon-inducing, but they were definitely real and every bit as valid as a girl's fantasies about her crush.
Katcher made an interesting choice with Charlie's body, which is described as being not just plump but straight up fat, and I appreciated his honest exploration of a plus-sized love interest without making it an issue.
Talky Talk: LOL, Dude
If you've read any of Brian Katcher's reviews on this site, then you already know that the man is FUNNY. His gift for slightly off-kilter humor is in full effect on every single page of this novel, so my use of "LOL" as a description should be taken literally. There's great zingers, like this one:
I looked him over. He was wearing a Hawaiian shirt, elastic shorts, and horn rimmed glasses. He was most likely a high school teacher during the rest of the year, probably the kind who showed three movies every class.

"Nice to meet you, Mr…" I glanced at his name tag. "Schultz."

He made a theatrical offended gesture. "Call me Benny! Mr. Schultz is my father."

How proud he must be.
And there's also tiny throw-aways that form the fabric of many of his descriptions:
"He had the physique of someone who worked as a bouncer simply because there was no longer any call for strikebreakers."
In addition to being hilarious, Sherman's voice feels authentic, its boyishness never exaggerated. The only time the story loses that genuine touch is when the plot veers into scary territory, because Sherman is too busy making jokes to seem truly terrified. (But hey, I'm a huge weenie, so I'm not complaining.)
Bonus Factor: Mystery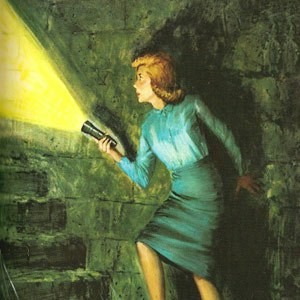 The puzzle that begins with Reverend Gowen's letter involves an assortment of pieces from the past, and I enjoyed putting them together with Sherman almost as much as I liked getting clues from flashbacks to which he was not privvy. Thanks for making the reader feel superior, Brian!
Relationship Status: Dicks Before Chicks
Dude, you're awesome, and now that we've been through a whole bunch of crazy shizz together, I feel really close to you. I mean, like, in a platonic way, obviously. You cracked me up big time, but underneath that sarcastic exterior, you've got heart, so whether we're laughing over some brews or sharing our feelings, I can count on you to be a good bud.
Don't get me wrong, chicks are great and all, but our bro time was a cool escape from the usual girl stuff. Just… don't ask me to play video games, okay?
FTC Full Disclosure: I received a free review copy the author. I received neither cocktails nor money for this review. (COME ON, BRIAN.)