Cover Story: Strut Yr Stuff
BFF Charm: Maybe
Swoonworthy Scale: 0
Talky Talk: Dick Wolf's Lost Script
Bonus Factors: The Other Side of Law & Order, Issue Book, Filmmaking
Relationship Status: Big Brothers/Big Sisters
Cover Story: Strut Yr Stuff
Yeah, I know it's bright orange and looks vaguely teen-ish but do you SEE all those award stickers on that mother? They're a perfect opportunity to issue a smackdown on literature snobs who try to give you shit — "Oh, excuse me, but did you happen to notice this was a National Book Award finalist? YEAH, THAT'S WHAT I THOUGHT."
The Deal
16-year-old Steve Harmon is on trial for his life. He's accused of participating in a robbery in his Harlem neighborhood that left a drugstore owner dead. He didn't pull the trigger, or even demand money. All he may or may not have done is make sure the store was empty, but that is enough for the prosecutor — after all, he's young, Black and on trial. Easy pickings.
BFF Charm: Maybe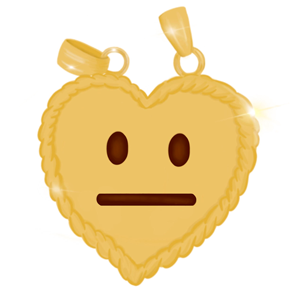 Steve needs a best friend who's ambitious and respects him — someone who won't beat him up or make fun of him for not wanting to do stupid things that will get him into trouble. I just don't know if I want to be that person. Steve's totally a high school kid — he doesn't think about much of anything, let alone whether hanging out with thieves and druggies is a good idea. And it's not like he doesn't have a choice — we get glimpses of good kids and good environments in his neighborhood and at his school. He just doesn't THINK, and while I know that's kind of the point of the whole book — think BEFORE you get into trouble, not afterwards — I just don't know if I have the energy to deal with the teenage amnesia foggy spacey blank. Maybe when I was a teenager, sure, and maybe I could be a mentor-ish kind of person now.
Swoonworthy Scale: 0
Yeah. The only sex in the book is prison rape, so NO. And that's cool — if Steve had a girlfriend or boyfriend on the outside, it'd just clutter up the book (kind of like the illustrations do — they're like crappy black-and-white photocopies and too hard to see to be interesting).
Talky Talk: Dick Wolf's Lost Script
Steve's an aspiring filmmaker, and the only way he can deal with his fear is to write the trial scenes like a film. The rest of the book is Steve's journal, where he writes about visiting with his parents and his terror and whether or not he thinks he's guilty.
Bonus Factor: The Other Side of Law & Order
The whole book's just a trial and the accused's inner thoughts — just like an opposite day episode of Law & Order called Crime & Mayhem, or We're Really All Not Guilty. Hey, that'd make a great spinoff series!
Bonus Factor: Issue Book
Issue books can go one of two ways — the after-school special morality play route or the hard-hitting route teens eat up with a fucking SPOON, yo. And Monster is one of those. There's a definite moral to the story — actions have consequences, and even though we understand your underdeveloped teenage frontal lobe makes it hard to think about consequences until you're already up to your ass in trouble (i.e. in jail, on trial for felony murder), it's really, REALLY better to think before you act. But the ambiguity surrounding Steve's role in the robbery and the uncertainty of the trial outcome makes the book compelling and you know? The advice is pretty decent.
Bonus Factor: Aspiring Filmmaker
Hahahahaha, like Steve and Dawson would EVER be friends. If they were in the same film class, Steve would end up on trial for felony murder and there'd be no question he did it, but we'd all show up to be Steve's character witnesses at his sentencing hearing. The script format of the book is a bit hard to follow at first, but it works as a literary device (Steve distances himself from his trial for protection) and it makes for a super quick read.
Relationship Status: Big Brothers/Big Sisters
I could definitely see myself going crazy over this book when I was 15, but I've grown way past it now. It's one of those books I don't imagine gushing with friends over, but I do know one or two kids I'd like to give it to. Since I don't make a habit of hanging out with known criminals or casing drugstores, rather than make me think about how easy it could be for ME to end up in jail, the book made me think about how easy it is for so many kids to screw up their lives with one stupid decision. And maybe how hard it could be to catch them before they screw up.
FTC Full Disclosure: I received neither money nor cocktails for writing this review (dammit!). Monster is available now.