About the Book
Title:
Famous in a Small Town
Cover Story: Montell Jordan
BFF Charm: Heck Yes
Talky Talk: Keep the Mystery Alive
Bonus Factors: The Parks & Rec Award For Ensemble Cast, Taylor Swift
Relationship Status: You Have My Heartland
Cover Story: Montell Jordan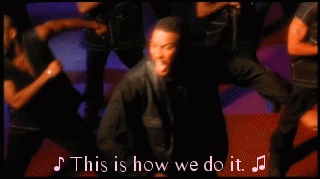 Emma Mills' book covers are always a delight. No cheesy stock photos, no big faces. They each have their own distinctive look and color palette, and they're always works of art. I love the tiny flower petals used to create this cover.
The Deal:
Sophie's small town of Acadia is your run-of-the-mill hometown in the Heartland, except for one thing: it's the subject of a famous song called "I Gave You My Heartland" by country star and Acadia native, Megan Pleasant. Now it's almost Sophie's senior year, and if her high school band, the pride and joy of Acadia, doesn't raise a ton of money in a short period of time, they won't be able to march in the Tournament of Roses Parade in Pasadena. Sophie hatches a scheme to woo Megan back to town for a fundraiser, but her friends are skeptical. The lyrics of her songs make it clear that Megan has no plans of returning to Acadia anytime soon.
Meanwhile, Heather and Kyle, the young couple that Sophie babysits for, have a new houseguest. Kyle's younger brother August has mysteriously moved to town. He's cute and enigmatic, and always appearing in the kitchen when Sophie's there to babysit. As Sophie and August grow closer, August agrees to help Sophie figure out what's keeping Megan out of Acadia, even if he continues to hold Sophie at arm's length.
BFF Charm: Heck Yes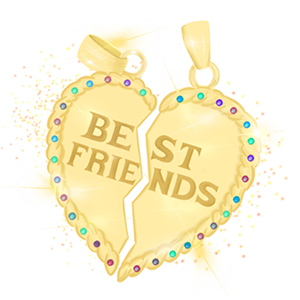 At first, I worried that Sophie might be just a skoshe too pure for me. When her best friend Brit asks her what she wants right now, and her answer is for the people she loves to be happy, I rolled my eyes a little bit. Sophie is sweet and earnest, but I quickly realized she also has the most amazingly dry, sardonic sense of humor. The text exchanges between Sophie and her sister Ciara had me grinning ear to ear. There was so much more to her than I originally gave her credit for, and by the end of the book, I was practically throwing my BFF Charms at her.
Swoonworthy Scale: 6
Pretty sure a hot guy just…showing up in the house where you babysit is, like, the official Teenage Dream™. August is a total cutie, and the wry banter he and Sophie exchange is my favorite sort of swoon. But my dude has secrets, and anytime he and Sophie start to get too close, he pushes her away. It is incredibly frustrating, and while I'm usually a big fan of a will-they-won't-they romance, I actually was a bit turned off by the way August treated Sophie sometimes. No one puts Sophie in a corner, August. Despite that, their romance still offered up lots of sweet, butterfly-inducing moments.
Talky Talk: Keep the Mystery Alive
I began Famous in a Small Town expecting it to be a fairly straightforward romantic contemporary. And while Mills always delivers in this sense, I was surprised at the amount of mystery and plot twists this book sprang on me. I thought I knew exactly what I'd get, and instead, I found a book that kept me pleasantly surprised throughout. Pair this with Emma Mills' uncanny ability to write extremely realistic, readable teenagers and you end up with an unputdownable book.
Bonus Factor: The Parks & Rec Award For Ensemble Cast
Sophie has the best group of friends. They've mostly been friends since they were little kids, and there's that wonderful sort of comfort and familiarity and history between them that shows itself in every shared look and inside joke. I cackled when they'd talk about the Teen Zone (you'll see why).
Bonus Factor: Taylor Swift
Maybe it's based on Taylor Swift, maybe it's Miranda Lambert, maybe it's no one in particular! Either way, I loved the way Mills managed to weave in a sort of second storyline about country star Megan Pleasant and her departure from Acadia.
Relationship Status: You Have My Heartland
Book, I expected to like you, but I think I might love you. You're exactly the sort of book I'm always in the mood for, and with your humor and heart, I'm never letting you go.
FTC Full Disclosure: This review was originally posted on Kirkus Reviews in exchange for monetary compensation, which did not affect or influence my opinions. Famous In a Small Town will be available January 15, 2019.