Cover Story: Montell Jordan
BFF Charm: Heck Yes!
Talky Talk: Hormonally Charged
Bonus Factors: Lit Mag, LGBTQ, Tami Taylor Award for Amazing Motherhood
Relationship Status: Honeymoon Stage
Cover Story: Montell Jordan
So simple, so perfect; this cover is straight up bangin'. It's the kind of book that you'd want to show off and let everyone know that…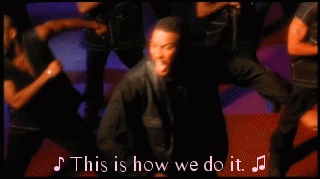 The Deal:
Jamie's love life is simultaneously nonexistent and complicated. He needs a prom date, but who he really wants to go with is his best friend, Mason. In fact, Jamie has fallen in love with Mason, and EVERYONE seems to know it, esp. the contingent of girls at school intent on playing matchmaker. But Jamie isn't even sure if he wants to act on his feelings; what if he ends up losing Mason altogether?
BFF Charm: Heck Yes!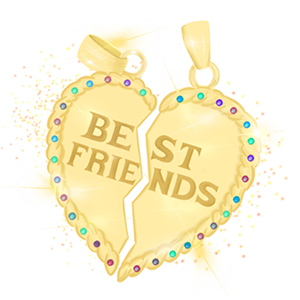 Between the best friend that he's in love with and the well-meaning but meddlesome classmates, Jamie could sure use another friend. Not that I'd hang out with him only out of pity; dude's hilarious, and Teen Me may have met her match in boy craziness. (Yeah, he's crushing on Mason, but that doesn't mean he's stopped noticing other guys…) 
Swoonworthy Scale: 7
Poor Jamie is such a Duckie. But at least Duckie didn't have to also come out to his straight best friend. So yeah—the swoon isn't due to action, but to Jamie's realization that he's in love with Mason, and the fluttery butterflies that come with it.
While other sitches may warrant an "OMG JUST TELL HIM HOW YOU FEEL," Jamie's reluctance actually stems from consideration: He's scared of the backlash Mason would face for being the object of his gay best friend's affections. (And, y'know, Mason not being interested in boys is also a bit of a deal breaker.) Jamie's thoughtfulness shows that he's not only in love with Mason, but he deeply cares for him, too.
And that high of a swoon rating in the absence of action means AN ABUNDANCE OF FEELS. Given how the usage of "feels" as a noun has fallen out of favor with me, I really mean this, y'all.
Talky Talk: Hormonally Charged
Jamie's voice is straightforward and funny, but I'll remember it most for the aforementioned boy craziness. The way he mentally assesses the crushworthiness of guys is a practice I once was well-acquainted with: the harmless* daydreams that don't go beyond first base and won't amount to anything, but they're sure fun to think about.
*Unlike the delusional and possibly scary "YOU WILL LOVE ME" sentiment. Neither one of us is creepy like that, I swear.
Bonus Factor: Lit Mag
Jamie's the graphic designer of the high school literary magazine, Gumshoe, whose poetry submissions are sprinkled throughout the book. But it's a graphic short story that hits way too close to home that prompts Jamie to fight for more diverse content in the mag.
Bonus Factor: LGBTQ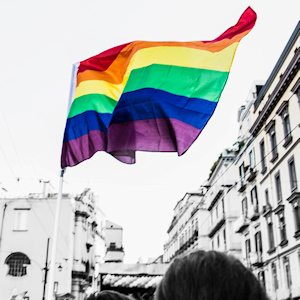 Even though it's far from an LGBTQ-friendly utopia for him and his friends*, Jamie's environment is still overwhelmingly positive. As important as stories of overcoming adversity are, it's also great to have ones in which acceptance is the rule, not the exception.
*There are also glimpses into Jamie's friends' experiences, the most prominent being Eden's, whose family refuses to acknowledge her being out.
Bonus Factor: Tami Taylor Award for Amazing Motherhood
Jamie's mom might not have Tami-esque luminous hair, but she gets a lifetime supply of fist pumps for her unwavering support of her son and his sexual orientation. (Jamie's been out to her for years.) Jamie's stepdad is likewise supportive—although maybe even too enthusiastic, judging by Jamie's coming out party. And I mean that literally.
Relationship Status: Honeymoon Stage
Not OUR honeymoon, omg how embarrassing, we haven't even discussed it ourselves yet. But this book and I are in that "YOU hang up first," "No, YOU hang up!" cutesy stage. It's not, like, sickeningly sweet, but it'll melt any cynical heart it meets. (Such as, ahem, yours truly's.)
FTC Full Disclosure: I received my free review copy from publisher. This review was originally posted on Kirkus Reviews in exchange for monetary compensation, which did not affect or influence my opinions. Fan Art is available now.