Cover Story: Judged By Its Cover
BFF Charm: Big Sister
Talky Talk: It's Complicated
Bonus Factors: Magic And Religion, LGBTQ+
Relationship Status: Call Me, Maybe?
Cover Story: Judged By Its Cover
Not even gonna front: the dreamy sunset; the pinks and shadows and silhouettes—I totally picked up this book because of the cover and stayed because the premise sounded interesting.
The Deal:
Sam, Delia, and James are the founding members—make that the ONLY members—of their backwater school's Magic Club (we're talking real magic here, but it's a commonplace occurrence, so this club is like Chess Club or Glee Club). All Sam wants is to hang out with his friends this year and maybe, finally, confess his secret feelings to James (especially after that incident at the bowling alley a few weeks back). But James is acting weird and has this girl from church hanging around, making Sam super jealous; Delia is stressed out to the max about trying to get into the most elite magic school in the world; and there's a new boy in town, Denver, who is both charismatic and cute and seems interested in Sam.
Then James finally tells them that he accidentally stole from this group of powerful, bad people who do magic, and like any good friends, Sam and Delia make his problem their problem. Can their friendship, which Sam once thought was so rock-solid, survive their secrets and senior year?
BFF Charm: Big Sister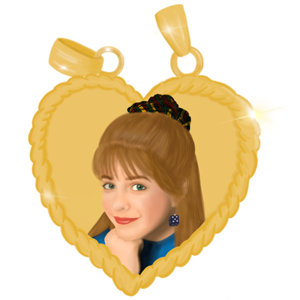 Sam is on the quieter side, with a tendency to avoid conflict and say everything with a sarcastic tone even when he's being serious (I sympathize, dude). He has a great, supportive family, especially considering his mom is an empath and thus gives spot-on advice, but he's a typical teenager so he's not listening to a dang word she says! I've determined that Sam, and especially Delia and James, don't need another BFF; they need a big sister to join their club, organize their lives, and drop some truth bombs. Delia tries as club president, but her moral compass is a bit questionable for my taste. Honestly, it might not be the end of the world for Sam to meet some new people…
Swoonworthy Scale: 5
One of Sam's defining features is his love for James, and his fear of ruining the friendship if he were ever to speak up. James is an enigma; Sam doesn't even know if James is bi or gay, and so he can't even tell if any chemistry he feels is all in his head or not. Then you've got Denver, who is as sweet and straightforward as you can get and he's like a breath of fresh air compared to surly James. James has an abusive dad and the aforementioned thieving occupying his mind, plus he indulges in drugs and alcohol a bit too much. Coming from my adult perspective I felt like James needed a couple years of therapy and independence before Sam should even consider him to be a worthy boyfriend (#TeamDenver), but I was also torn because I knew how much SAM liked James, and I want him to be happy.
Talky Talk: It's Complicated
Eliopulos' writing style felt very contemporary and engaging, and it was a breeze to sink into Sam's world. Based on the author's note and the care given to Sam's character, it's clear this was a story close to the author's heart. I was torn on how to feel as I put the book down. While the premise sounded good in theory, it ended up feeling to me that like the author really wanted to write a contemporary drama about the interpersonal relationships of three best friends, but also wanted the story to stand out from all the other YA contemporaries out there right now, so he threw in some magic.
I was engaged enough to keep turning pages and managed to finish it in one sitting, but as I closed the back cover I felt a sense of dissatisfaction for the way things wrapped up. I wanted to know more. I wanted big, clear-the-air conversations between characters that didn't really happen. The almost mundanely magical world so similar to ours—yet not quite—was a clever take on a magical system I don't recall seeing much of before, but it was so commonplace for the characters that they rushed me past descriptions I wanted to linger in. To that end, the big magical confrontation in the final third was so lackluster that the book lost its momentum and urgency, and it didn't finish as strong as it started.
This seems like a standalone, but I'd almost want a sequel, perhaps set a few years in the future near the end of college, when the group has to reunite to face down old enemies and examine old wounds.
Bonus Factor: Magic And Religion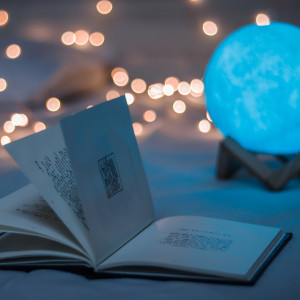 The magic in Sam, Delia, and James' world isn't prescribed to anything specific, but it seems like some people believe it comes from God and the way you use magic strengthens your relationship/worship with Him, while others aren't religious at all and still use magic just fine. I guess I would liken it to how some people use science to disprove the existence of God while others use it to explain how the Book of Genesis actually worked.
Bonus Factor: LGBTQ+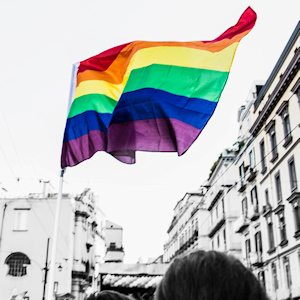 Sam is a gay teenager living in a tiny town in Georgia, so I'll let you use your imagination about the level of homophobia he experiences. It's not an Issues book, but Sam still has realistic problems to content with. I liked that we also got to see moments of him going to Q-Atl (Queer Atlanta), a support group he's been involved with for years that helps him feel at home.
Relationship Status: Call Me, Maybe?
I think we'll get along swimmingly in a few years, Book, when you've had some time to see the world and figure out who you should trust and how to speak your mind. There's something there, definitely, but I'm looking for something a little more mature at the moment.
FTC Full Disclosure: I received my free review copy from HarperTeen. I received neither money nor peanut butter cups in exchange for this review. The Fascinators is available now.